Vatican to investigate top Catholic cleric O'Brien over 'inappropriate acts'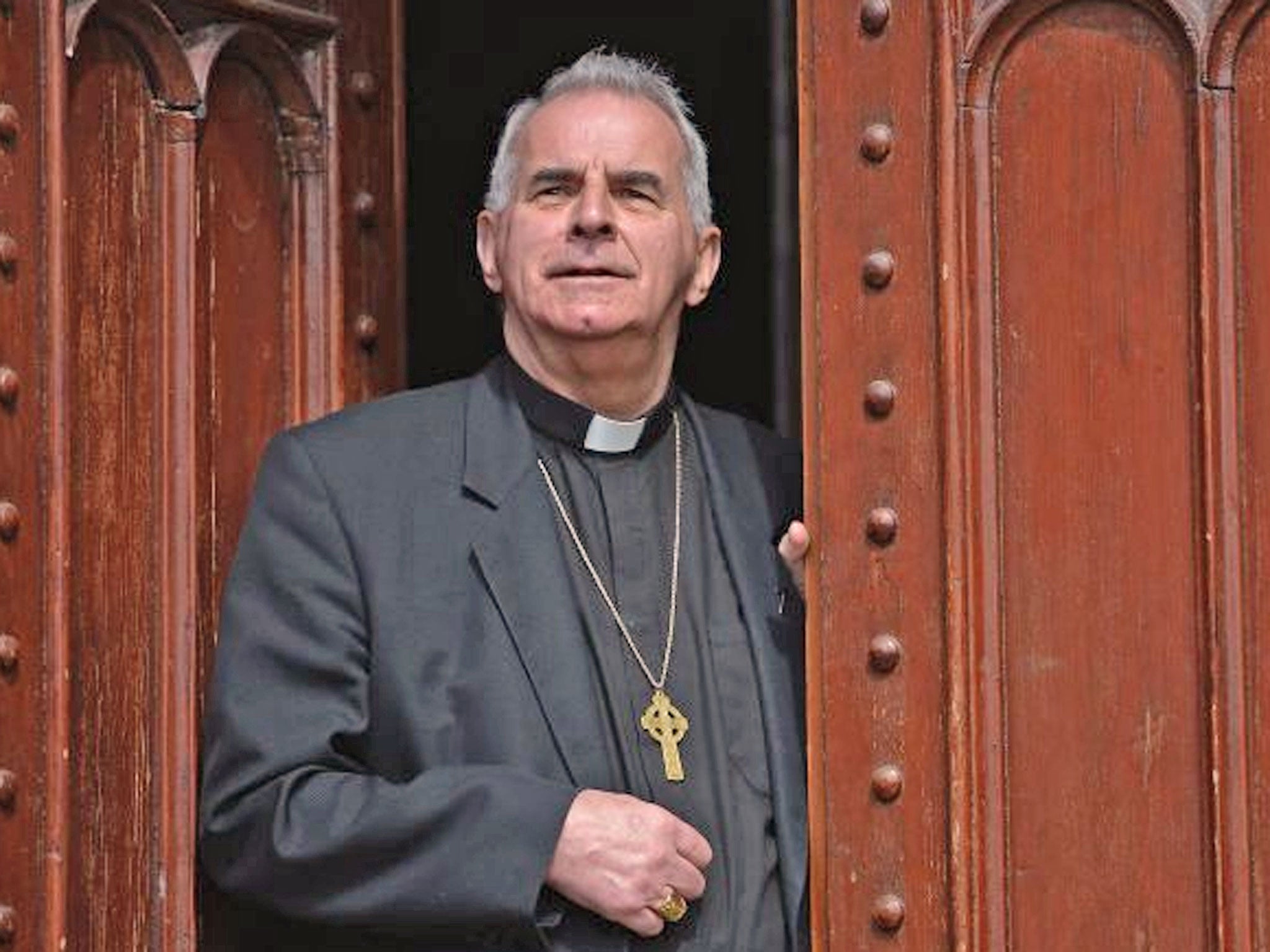 Allegations of inappropriate behaviour made against Britain's most senior Roman Catholic cleric are being investigated by the Pope, the Vatican said today.
Cardinal Keith O'Brien, 74, missed Sunday Mass today after complaints made against him by three priests and a former priest were reported in a Sunday newspaper.
The cardinal, the only British cleric who will have a say in choosing the new Pope when Benedict XVI stands down on 28 February, contests the claims and is taking legal advice, a spokesman said.
Three priests and a former priest from the Cardinal's St Andrews and Edinburgh Diocese made the allegations, which were reported to the Pope's representative in Britain two weeks ago.
A spokesman for the Vatican said today: "the Pope is informed about the problem and the question is now in his hands."
Cardinal O'Brien is due to travel to the Vatican to take part in the conclave to elect a new Pope. The complaints against him relate to several instances of alleged "inappropriate behaviour" in the 1980s, The Observer reported. A former priest claims Cardinal O'Brien made an inappropriate approach to him in 1980 when he was a seminarian at St Andrew's College, Drygrange. The complainant said he resigned as a priest when Cardinal O'Brien was made a bishop, because he feared the cardinal "would always have power over me".
Three other complaints, all made by serving priests, allege inappropriate contact and "unwanted behaviour" – in one instance following alleged late-night drinking. Cardinal O'Brien is yet to comment on the allegations.
Peter Kearney, spokesman for the Scottish Catholic Church, said: "Cardinal O'Brien contests these claims and is taking legal advice."
The cardinal, who was born in Ballycastle, Co. Antrim, has been the Archbishop of St Andrews and Edinburgh since 1985, missed Sunday Mass at St Mary's Cathedral in Edinburgh today, citing legal advice. His auxiliary, Bishop Stephen Robson made a statement at the Cathedral, saying that the Church "cannot not be saddened" by the news.
"The cardinal has sought legal advice and it would be inappropriate to comment at this time," he said. "As always in times of need such as this we cannot not be saddened by the events of the last 24 hours."
Cardinal Cormac Murphy-O'Connor, the former Archbishop of Westminster, told the BBC's Andrew Marr programme today that he was "very sad" to hear the allegations. He said that it would be for Cardinal O'Brien himself to decide whether or not to go to Rome to attend the conclave.
"These allegations have not been proved in any way so I think he will have to decide whether he goes or not," he said. He added that the Catholic Church had entered an age of "transparency" and that all abuse allegations are now "examined clearly and honestly and appropriate action is taken".
The claims against Cardinal O'Brien come as four other senior Catholics face calls not to attend the conclave in Rome, following a range of abuse and cover-up allegations. Roman Catholics in the USA have delivered a petition to Cardinal Roger Mahony, the former Archbishop of Los Angeles, asking him not to go to Rome following allegations he protected priests accused of child sex abuse from criminal prosecution.
Meanwhile Cardinal Timothy Dolan, the Archbishop of New York, tipped as an outside contender to be the new Pope, was last week questioned by lawyers investigating allegations of sexual abuse of children by priests in the Archdiocese of Milwaukee, over how soon he knew of the allegations and how quickly he made them public.
Ireland's Cardinal Sean Brady has also faced calls not to attend the conclave, because of an alleged cover-up on behalf of a serial child abuser within the priesthood and in Belgium, radio station Vivacité launched a poll on Friday asking listeners whether Cardinal Godfried Daneels, accused of covering for priests involved in abuse allegations in 2010, should go to the conclave.
Join our commenting forum
Join thought-provoking conversations, follow other Independent readers and see their replies