VE Day 70th anniversary: Meet the man spearheading the commemorations
Pageant master Bruno Peek has for three decades been the go-to man when Britain stops to remember the past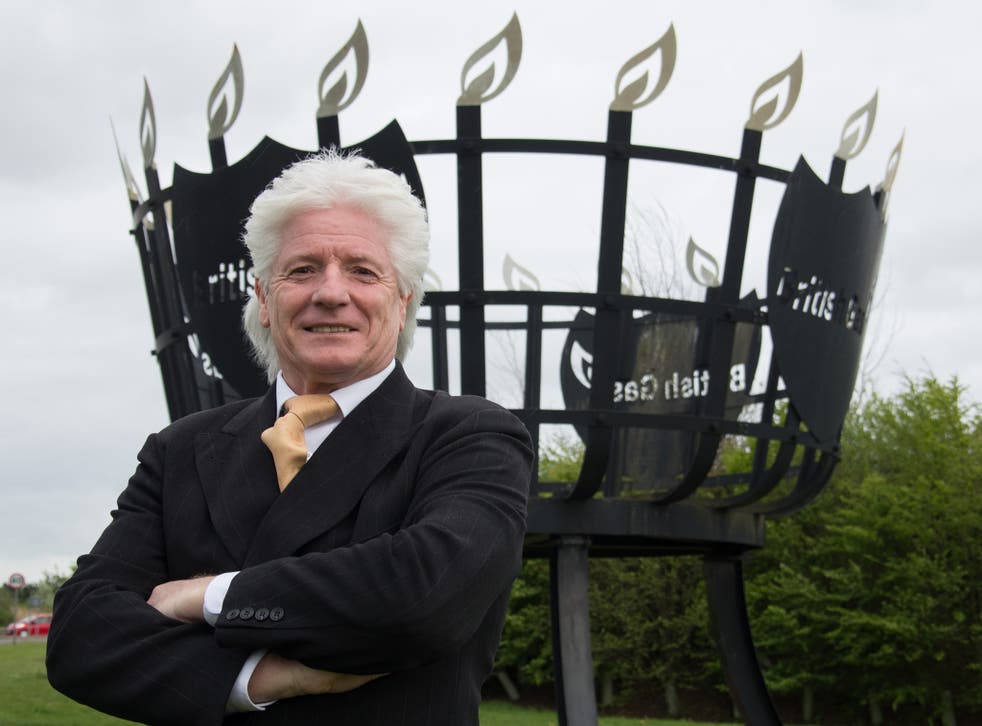 It promises to be a festival of light, uniting the length and breadth of Britain. At 9.30pm on 8 May, outside the gates of Windsor Castle, the Queen will light a ceremonial beacon to begin commemorations of the 70th anniversary of VE Day.
Precisely two minutes later, the fires of 235 other beacons will be lit up and down the UK, symbolising the end of the Second World War in Europe, the defeat of fascism and "light emerging from the darkness of war".
The beacons will stretch from Unst in the Shetlands to St Michael's Mount off the south-west coast of Cornwall. The ceremony in Huntingdon, Cambridgeshire, will continue a local tradition for warning of attack or celebrating victory that stretches back to 1588 when the townsfolk lit a beacon to warn of the approaching Spanish Armada.
In Wells-next-the-Sea, Norfolk, the mayor will be rowed from the quayside to the marsh opposite to light a beacon on a mudbank.
And in Stokesby, Norfolk, a crowd of 300 – equating to something like the parish's entire population – is expected to turn out to watch a parade and the lighting of not one, but two beacons.
Some 8,000 miles away, communities on the Falkland Islands and South Georgia will light their own beacons.
Other UK overseas territories will also wait for 9.32pm their local time and light their beacons.
And in all this carefully choreographed ceremony, it is likely that little attention will be paid to the tall, silver-haired figure standing somewhere near the Queen.
Yet pageant master Bruno Peek is the man who has spearheaded the ceremony's organisation – and after more than 30 years of helping to organise such events, the VE Day commemorations will be one of the highlights of his career.
"I am really privileged to be able to do this," said Mr Peek, 63. "It is a great way to bring the nation together. It is also very special to me because both my parents served in the war, my father in the Royal Engineers and my mother with a searchlight unit. In a world of TV game shows and celebrity, we should still keep in our minds what ordinary people have had to do, and sacrifice, for the freedoms we enjoy today.
"We may not have enjoyed the constant political coverage," he added, "but at least we have had a democratic election." Mr Peek has helped organise events including the millennium celebrations on the River Thames and the lighting of beacons for the Queen's 2012 Diamond Jubilee, and has been appointed OBE.
Britain during WWII - in pictures

Show all 30
Yet he still has to "pinch himself" to believe he is doing his job because, he said, his career has been founded not on high connections or arduous formal training, but on "a cheeky letter".
In 1981, he was working as a welder when he resurrected the carnival tradition in his home town of Great Yarmouth, Norfolk, by organising a 130-float extravaganza.
"I realised that was the kind of thing I wanted to do with my life. Then a friend told me about the English Tourist Board launching a Maritime England publicity campaign.
"So I wrote a cheeky letter to Michael Montague, the chairman of the tourist board, suggesting a chain of beacons around the English coastline. I never expected a reply, but within 24 hours his secretary was on the phone.
"Over lunch, in London's Goring Hotel, Mr Montague asked me: 'Have you done anything like this before?' I said: 'Well, I've organised a carnival in Yarmouth.'"
Mr Montague took a chance. Mr Peek used his father's Royal Engineers contacts to get a beacon bonfire design that he uses to this day. The event was a success, and Mr Peek swapped welding for pageantry.
It requires a steady nerve. "Just before the millennium celebrations," he said, "a fuse blew in the laser that was going to be fired by the Queen to light a huge beacon on a barge on the Thames. We had to fix it on the river boat taking us to collect Her Majesty. But that's why you gather a brilliant team around you to help.
"You also learn to carry on regardless. In 2000 we were celebrating the bicentenary of Nelson's victorious return to British soil at Great Yarmouth after the 1798 Battle of the Nile. We fired wads from the cannon of our sailing ship. One hit a tyre hanging from the sea wall and set it alight. Another hit a seagull which duly fell from the sky into the water. But still we carried on and moored up."
Mr Peek is hoping for no such distractions tonight. "I will not be nervous, but I will be alert. Even with the best-laid plans, a problem can always emerge, like a squirrel from a tree."
Join our new commenting forum
Join thought-provoking conversations, follow other Independent readers and see their replies