Vegan group sparks backlash for saying 'chemical pollutants' make people gay and transgender
'The backlash the Facebook page has received shows that the vast majority of vegans disagree with the comments made,' The Vegan Society tells The Independent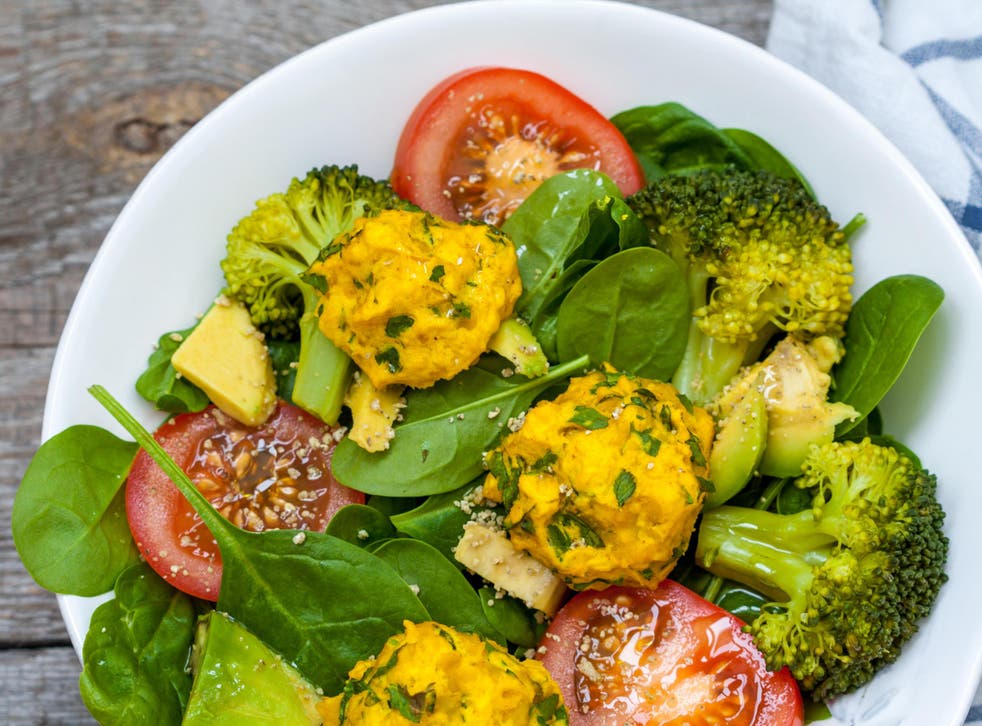 A vegan group has sparked outrage for saying being gay or transgender is not a "natural and healthy lifestyle choice" and is caused by "synthetic chemical pollutants".
Pembrokeshire Vegan Organic – a group which promotes awareness of a vegan and organic plant-based diet and lifestyle option – has been bombarded with negative reviews on its Facebook page in the wake of the comments.
While the Welsh group's original post has now been deleted, personal replies the group fired off to its critics can still be seen on the page.
"When people understand that sexual development problems are caused by synthetic chemical pollutants, then they can accept how teaching gender in schools is promoting the most backwards and corrupt system possible," read the original post which triggered a backlash.
"The promotion of gay and trans is the promotion of sexual development disorders, caused by environmental pollutants and media and educational manipulation," it continued. "The promotion of homosexuality and gender at children tries to promote the view that transgender and homosexuality are natural and healthy lifestyle choices, which is not true."
It is not clear what the vegan group means by "teaching" or "promoting" gender but it insisted teaching gender was "wrong" and will "harm and confuse children".
"None should be hated or attacked for being gay or transgender, if people are not harming anyone else, we should all be free to live how we like," the group continued.
"There is nothing natural or healthy about wanting to be the opposite from what we are born, transgender is an environmental developmental disorder that is being promoted as natural and normal."
The Vegan Society, which was founded in 1944 and is the oldest of its kind in the world, criticised the group's comments.
"The view of an individual vegan does not represent how the vegan community as a whole feels on a particular issue," Dominika Piasecka, spokeswoman for The Vegan Society, told The Independent.
"It's important to note that veganism is based on kindness and compassion, and the backlash the Facebook page has received shows that the vast majority of vegans disagree with the comments made."
Critics fiercely criticised the group on its Facebook page – accusing it of homophobia.
"Homophobic and transphobic with zero understanding of science and a complete lack of understanding of what people mean when they ask for peer-reviewed evidence," Laura Chilver said, giving them one star.
"A page based on pseudoscience and scientific misinformation. The real shame is that they are delegitimising veganism and the move to a more sustainable diet with their hate speech. They are not only being discriminatory but also pushing people away from something we need to be moving towards," added Simon Benson.
"Veganism is a good cause but you are damaging the reputation of that cause by being yet another peddler of pseudoscience and misinformation who is betraying a factual ignorance arising from the fact you have educated yourself with non credible sources written by people who don't know what they're talking about," chipped in Fay Brotherhood.
"May all of your dried goods be literally hopping with silverfish, you Alex Jones tin hat wearing bunch of knobs," another critic chimed in.
Pigs rescued from animal testing lab by vegan farmers enjoy outdoor life
Jones – who has been dubbed America's leading conspiracy theorist and a prominent voice of the so-called "alt-right" movement in the US – is the founder of InfoWars.
InfoWars is a far right site which is known for its false and outlandish conspiracy theories. Jones has claimed the US government puts chemicals into the water supply to turn people gay so they do not have children.
"Bigoted, homophobic, transphobic, disgusting people! Your page should be deleted and you should be ashamed!" another critic Holly May Treadwell said on the group's Facebook page.
Pembrokeshire Vegan Organic hit back with a personal reply to the last comment, saying: "Nothing hateful here, except your review. You should be ashamed for trying to deny the risks associated with synthetic chemicals even though you don't know anything about the subject".
The group vehemently denied the post had been homophobic or transphobic in personal replies to its critics.
It did not immediately respond to The Independent's request for comment.
Register for free to continue reading
Registration is a free and easy way to support our truly independent journalism
By registering, you will also enjoy limited access to Premium articles, exclusive newsletters, commenting, and virtual events with our leading journalists
Already have an account? sign in
Register for free to continue reading
Registration is a free and easy way to support our truly independent journalism
By registering, you will also enjoy limited access to Premium articles, exclusive newsletters, commenting, and virtual events with our leading journalists
Already have an account? sign in
Join our new commenting forum
Join thought-provoking conversations, follow other Independent readers and see their replies