Alabama Rot: Vets warn dog owners of fatal flesh-eating disease after multiple cases
The condition is almost always fatal to dogs within days
Jess Staufenberg
Saturday 19 December 2015 18:20 Comments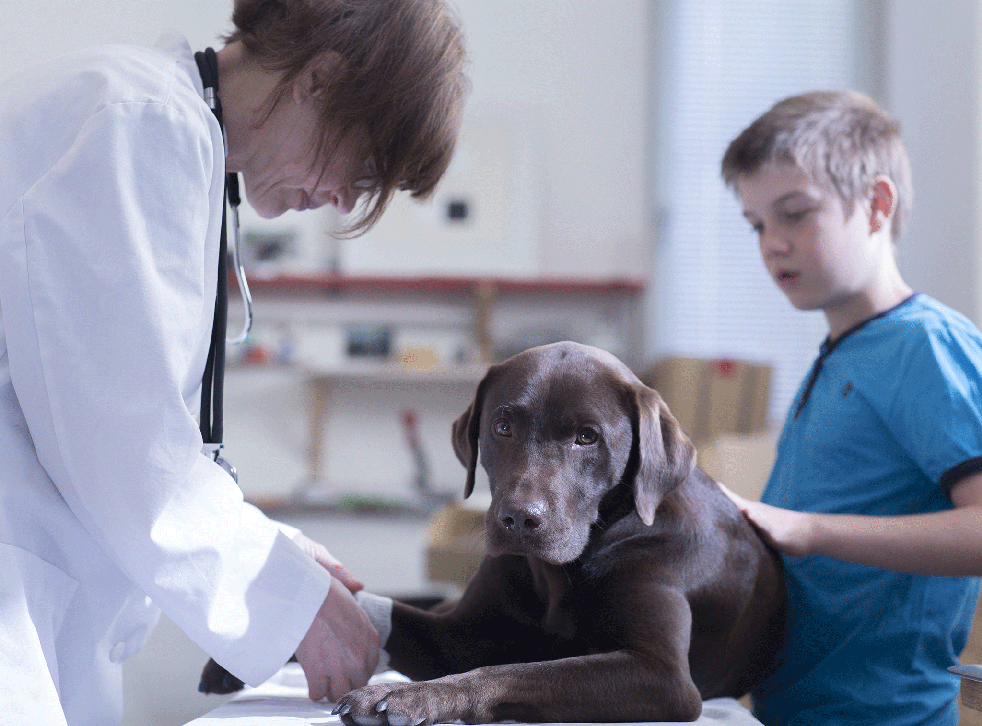 Vets are warning pet owners to be on the alert for signs of a flesh-wasting bacteria which has killed several dogs in the last couple of months.
Alabama Rot, which was first identified in the US, is caused by E. Coli bacteria excreting toxins which cause skin lesions on a dog's body and legs - and eventual kidney failure in many cases.
Originally spotted in greyhounds in the 1980s, experts have warned recently that other breeds are also being affected after five dogs died since October.
Mike Nolan, of the Darley House practice in Greater Manchester, told the Western Daily Press that cases affecting cocker spaniels and labradors had happened at the same time.
"The worry is that this might be the beginning of a cluster of cases," he said.
"If you think you dog might be presenting with this illness, it really is a case of drop everything and get to the vets."
He added that it was possible to save a dog if treated very early and very vigorously - but that the likelihood of death was high.
Infection by Alabama Rot can also only be absolutely confirmed via post mortem, leaving vets to guess at the likely diagnosis when the dog appears to be unwell.
Battersea Dogs home stamps its 150th birthday

Show all 14
According to the Western Daily Press, there have been 55 confirmed deaths between November 2012 and March 2015, with these five more bringing the figure to 60.
One woman took her two cocker spaniels on a walk, and several days later noticed lesions on their legs. One of the dogs had to be put down.
"It was heartbreaking and there was no other decision we could make," she said.
"She was two and a half years old and had been as fit as a fiddle."
Specialists in treating Alabama Rot, Anderson Moores Veterinary Specialists, said cases often occured between November and May, but had been known at other times of the year.
Other experts recommended washing dogs thoroughly after a walk, but warned there was no known preventative.
Register for free to continue reading
Registration is a free and easy way to support our truly independent journalism
By registering, you will also enjoy limited access to Premium articles, exclusive newsletters, commenting, and virtual events with our leading journalists
Already have an account? sign in
Join our new commenting forum
Join thought-provoking conversations, follow other Independent readers and see their replies