Victoria line cement 'flooding' fixed: Workers used sugar to stop spilled concrete from setting
Supermarket sweep may just have saved TFL from further embarrassment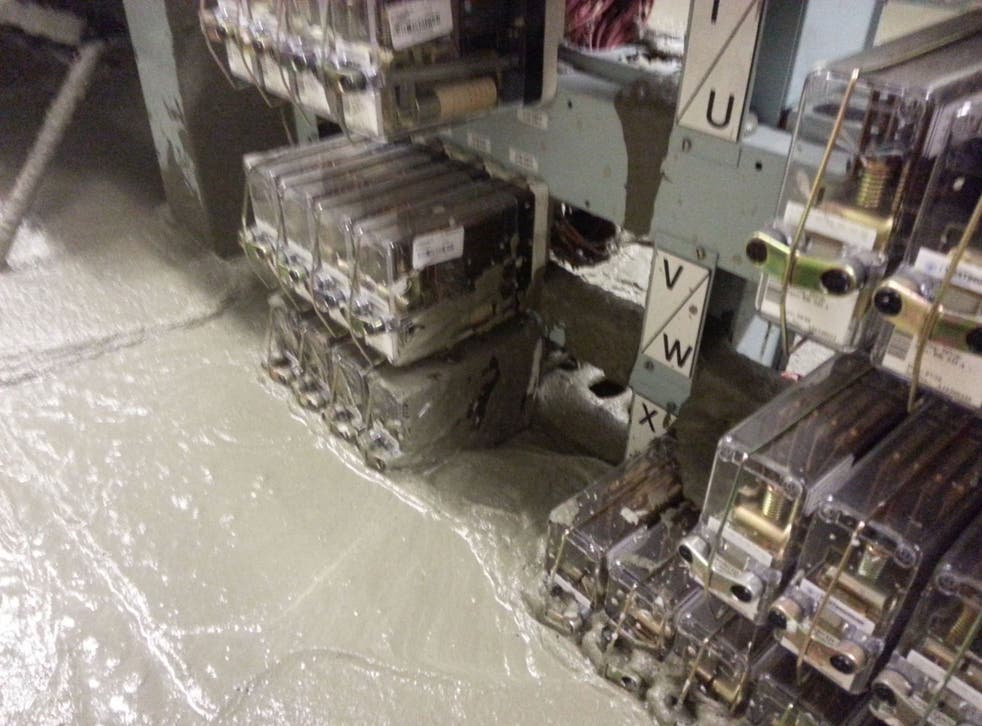 Workers trying to clean up the Victoria line signal room where cement was spilled last night reportedly first rushed to a local supermarket to buy bags of sugar.
Rather than sitting down for a cup of tea, however, those trying to deal with the mess felt throwing sugar on the cement would prevent it from setting as quickly.
Last night Victoria line services south of Warren Street were suspended after the mishap saw vital signalling equipment covered with up to a foot of concrete.
The line reopened running a normal service this morning. Peter McNaught, the operations director for the Bakerloo, Central and Victoria lines, told The Independent: "Our engineers have worked tirelessly through the night and have successfully repaired the damaged signalling equipment. A good service is now operating across the Victoria line.
"We again apologise to our customers who were affected by yesterday's disruption."
They could well have the quick-thinking supermarket sweep to thank for the situation not being much worse, if one worker on the scene is to be believed.
The source told the Evening Standard: "The signalling room sits between the north and southbound tracks and it's the main box controlling trains for the entire southern half of the line. They were pumping in concrete for an escalator tunnel down to the new platform and there must have been a crack or a hole.
"When they realised what had happened they went out and bought bags of sugar and threw it on because that stops concrete from setting as quickly.
"Hopefully it won't take too long to sort out because they caught it in time before it set, but it's not something that can be done overnight.
"TfL were telling people the reason for the closure was flooding, because technically it was. They just didn't say it was flooded with concrete. They didn't want people to know what a cock-up it was."
Yesterday, a spokesman for the RMT union said: "We understand that a foot of concrete burst into the control room, having been poured into an escalator void.
"We await further information but what we do know is that LU technicians are on site now, working flat out to clear up the mess and get services back on line, proving once again that it's directly-employed public sector staff who are needed to deal with this kind of emergency, making a nonsense of Boris Johnson's Tube staff cuts plans."
Join our new commenting forum
Join thought-provoking conversations, follow other Independent readers and see their replies