Welsh woman suffering from head pain discovers spider living in her ear
'It was alive and very wriggly. It was quite big too. It must have been twice as big as it first looked'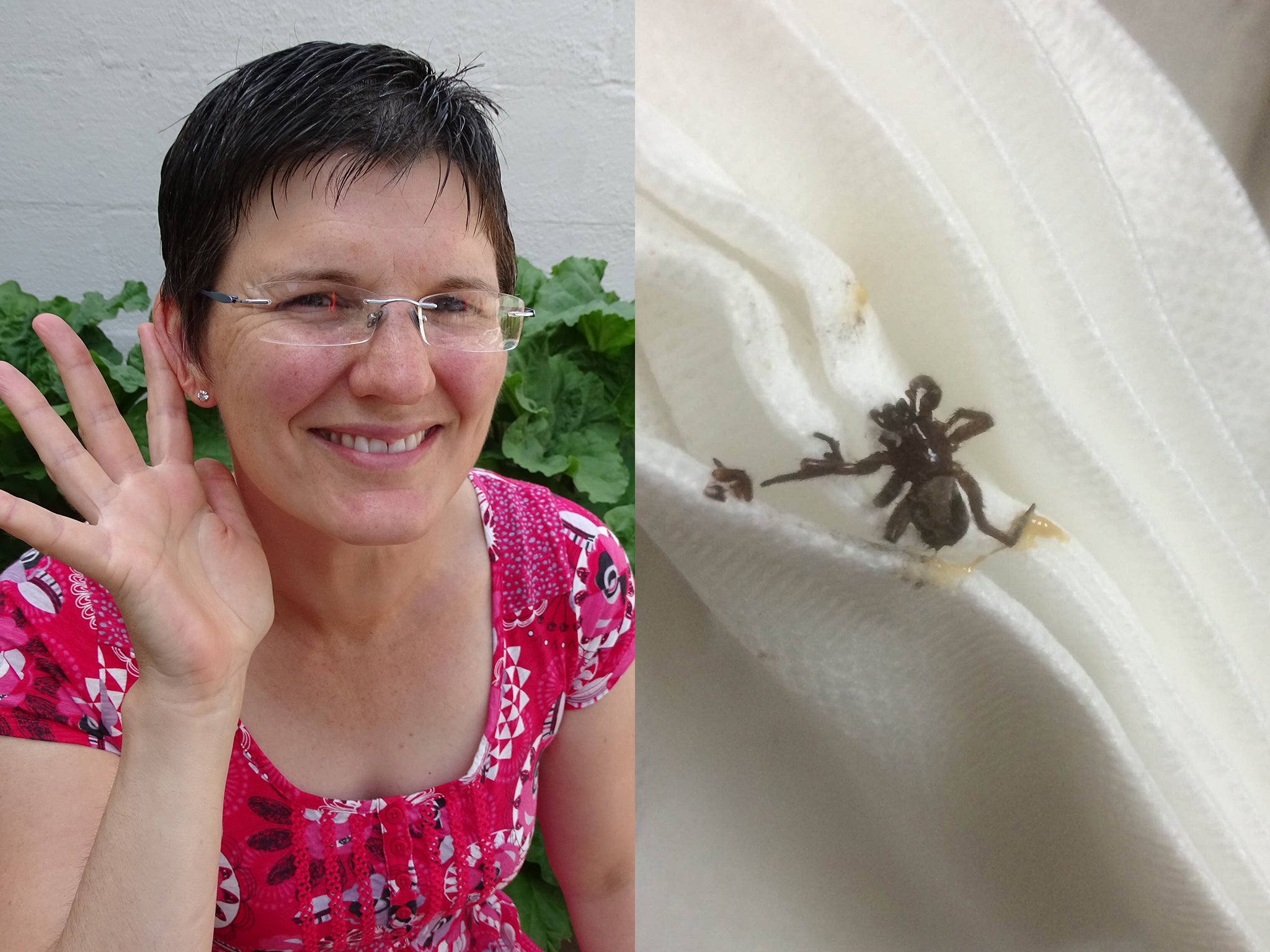 A woman from Wales suffering from a pain in her ear asked her husband to check for signs of infection – only to discover a live spider had crawled inside.
Victoria Price, a 42-year-old police IT trainer, started experiencing "incredible" pain after swimming in the sea at Newton Beach in Porthcawl, south Wales.
"I got out of the shower [when I got home] and the pain in my ear was just incredible," she said in a statement released by the Abertawe Bro Morgannwg University Health Board.
"I was like Irish dancing around the bathroom. I didn't know what to do with myself. I assumed I had trapped water or I'd perforated an eardrum or something."
Despite the fluctuating pain and a gurgling sensation, Ms Price went to work the next day and then out for a meal with her husband Huw and their eight-year-old daughter.
When they arrived home, he peered inside her ear to try to find the cause of the pain. To their horror, he saw something moving inside.
Sarah Gaze, an emergency nurse at Princess of Wales Hospital in Bridgend, removed the spider from Ms Price's ear with forceps last Friday.
"It was very straightforward. The spider was visible in Victoria's inner ear and it came out quite easily," said Ms Gaze.
"But it was alive and very wriggly. It was quite big, too. It must have been twice as big as it first looked."
The most stunning images of spider webs
Show all 8
Ms Price is a member of Newton Lifeguard Club and swims in the sea several times a week.
She said she thought the furry spider had found its way into her ear after hiding in the hood of her jumper.
"When I went to get changed in the cabin and put my hoodie on, the spider must have been in the hood and got into my hair," she said.
"When I went into the shower the first thing it wanted to do is find somewhere warm and dry so it went into my ear.
"I think the pain must have been him dancing on my eardrum and the gurgling was him moving around."
Last year, special effects expert Bruce Branit fooled millions when he posted a viral video of a spider crawling out of his ear.
But unlike Ms Price's unwelcome intruder, his turned out to be fake.
Join our commenting forum
Join thought-provoking conversations, follow other Independent readers and see their replies