Richard Branson pressured to halt FGM deportation of Afusat Saliu to Nigeria on Virgin flight
FGM victim Afusat Saliu and her two daughters will be deported on a Virgin Airlines plane tonight
Heather Saul
Thursday 29 May 2014 16:00 Comments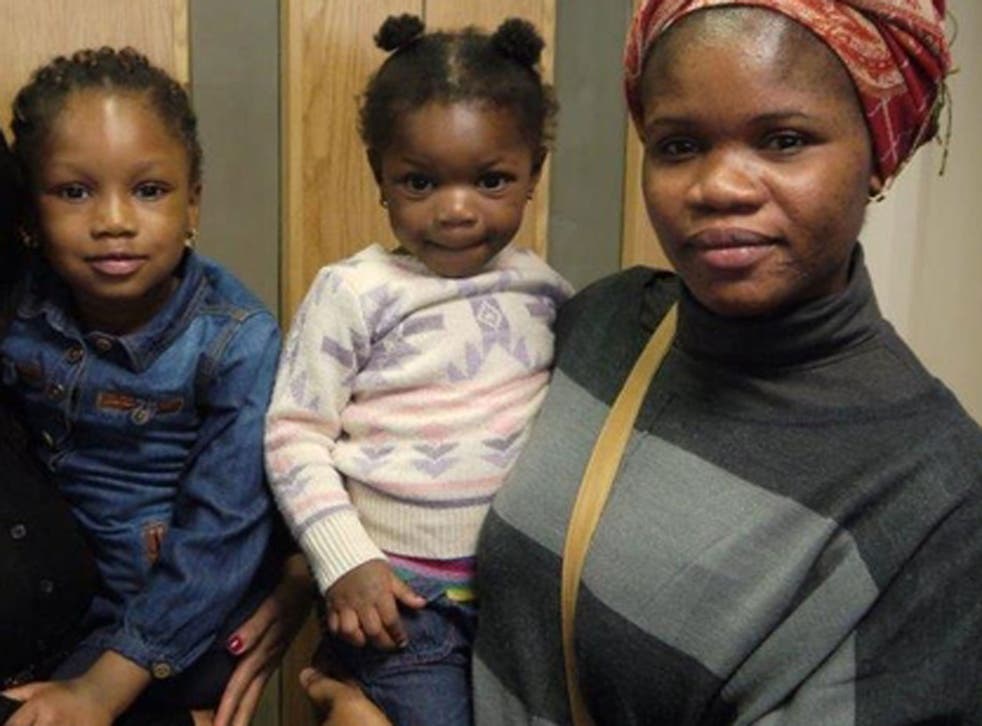 Virgin Atlantic is being urged not to transport two girls back to Nigeria, where they are allegedly at risk of female genital mutilation (FGM), after Sir Richard Branson's daughter Holly recently spoke out over the issue on a blog for the Virgin website.
More than 120,000 people have signed a petition calling for the Home Office to halt the deportation but despite this Afusat Saliu, 31, was taken into custody by UK Border Agency staff yesterday and has been told she will be flown back to Nigeria tonight.
Ms Saliu - herself a victim of FGM - fears her children will be cut and she will be forced to marry a man against her will if she returns to her native country.
She told The Independent in April that she was fighting on behalf of her children. "It's so scary. I don't want them going through the same pain I went through," she added.
The family are being flown back on a Virgin Atlantic flight, just weeks after Ms Branson published a blog post on the Virgin Unite website calling on the public to "join me in standing against FGM".
Ms Branson, who has discussed the practice on Twitter and for Virgin Unite, wrote in March: "Female genital mutilation needs to stop. But what can we do to stop this awful practice?
"More needs to be done to educate affected populations, to train medical staff; to offer care and – if needed – shelter and protection to victims and those at risk.
"I want to live in a world where FGM is a thing of the past, and I know that if we stand together, we can end the practice once and for all in our lifetimes."
Her comments have led to a stream of Twitter users tweeting at Sir Richard Branson demanding he "step in" by refusing to transport the family on the Virgin flight.
Virgin Atlantic however has insisted it is not its place to prevent deportation by halting one of their flights. A spokesperson said: "The Home Office makes the flight arrangements for all deportee passengers.
"It is not for the airline to refuse to carry a deportee passenger on the grounds of their immigration case as the airline has no knowledge of individual cases. It is for the Home Office to make immigration policy and take decisions of this nature."
Ms Saliu fled to the UK in 2011 while she was heavily pregnant after her stepmother threatened to subject her daughter Bassy, now four, to FGM. Her second daughter, Rashidat, two, was born in London.
Since moving to Leeds three years ago Ms Saliu has converted to Christianity, and friends fear she will be targeted by the Islamic militants Boko Haram if she is deported. Her friend, Anj Handa, said on the petition that Ms Saliu was forced into an arranged marriage with a man 40 years her senior, to whom her family is indebted.
Ms Saliu's laywers BP Legal have launched a judicial review in a last-ditch attempt to keep her in Britain, and accused Home Office officials of ignoring their own guidelines by ordering her deportation before the review is heard.
Bhumika Parmar, her lawyer, said: "Normal practice is that once judicial review is issued, the Home Office rarely removes as a right to a fair hearing should be exercised.
"In fact, their own guidelines state that detention should be a last resort. We do not believe the Home Office have considered our client's application in respect of her humanitarian protection."
A Home Office spokeswoman said it considered every claim for asylum on its individual merits.
"We believe that those who fail to establish a genuine fear of persecution should return home voluntarily. If they do not, we will enforce their removal."
Register for free to continue reading
Registration is a free and easy way to support our truly independent journalism
By registering, you will also enjoy limited access to Premium articles, exclusive newsletters, commenting, and virtual events with our leading journalists
Already have an account? sign in
Join our new commenting forum
Join thought-provoking conversations, follow other Independent readers and see their replies