UK clinics found to be selling 'virginity tests'
The UN considers the procedure a human rights violation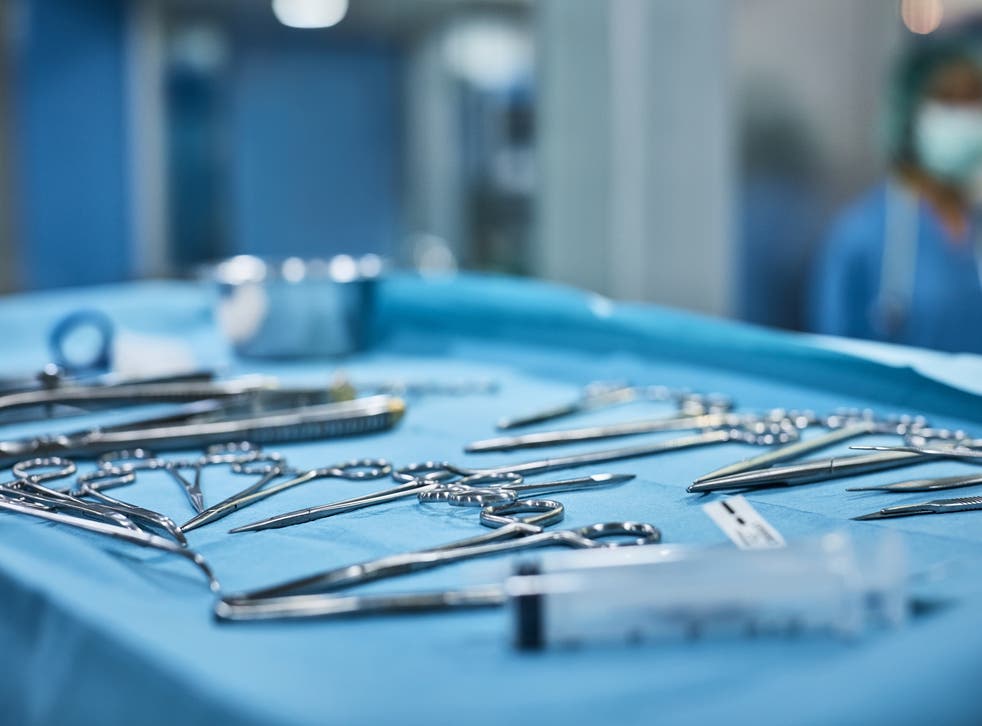 Leer en Español
A number of British medical clinics are offering "virginity tests," an investigation has revealed, despite the procedure being considered a human rights violation by the World Health Organisation and the United Nations.
UN agencies want examinations conducted under the belief that they deduce whether a woman or girl has had vaginal intercourse to be banned, labelling them a "medically unnecessary, and often times painful, humiliating and traumatic practice".
The WHO stresses that, as well as being a form of gender discrimination, there is also no evidence they can prove whether a woman has had intercourse.
The BBC investigation discovered 21 private medical clinics that offer "virginity repair" – hymen-repair surgery – revealing that seven clinics said they also offered the controversial and unscientific examination at a cost of between £150 and £300.
All of the clinics contacted told the broadcaster they offered the hymen-repair procedure, for a price of between £1,500 and £3,000.
Over the past five years, 69 hymen-repair procedures have been completed, according to data from NHS England.
Virginity testing has been documented in at least 20 countries globally, according to the WHO. There is no scientific or medical basis for the procedure, as the hymen can tear for various reasons unrelated to intercourse, such as exercise or using tampons.
Hymen-repair kits were also found on sale online for around £50.
Some doctors would like to see the process of virginity testing banned, with one gynaecologist, Dr Ashfaq Khan, telling the BBC action needs to be taking in "the same way we push FGM [female genital mutilation] issues brilliantly". 
Dr Khan added: "To me this is another crime - and we are associating ourselves with a procedure which is ethically and morally not correct."
The Middle Eastern Women and Society Organisation, (MEWSO) a London-based charity, started a campaign earlier this year to outlaw so virginity tests as well as raising awareness of hymenoplasty (the procedure of "repairing" a torn hymen) and urging more education on the subject. The organisation claims demand for the surgery has risen in recent years in the UK.
MEWSO's executive director, Halaleh Taheri, believes more education is needed to reverse the demand for hymen reconstruction, saying a change in mentality would be more effective than a ban alone in causing it to "go out of business".
Ms Taheri said in a statement: "Banning these practices without adequate education will only force these poor women to resort to clandestine practises which will expose them to even greater risks in terms of hygiene and unsafe medical practises, as we once saw with abortions."
France is in the process of considering a ban on the examinations, with a bill heading to parliament in December that could see physicians face up to a year in jail and fine of €15,000 (£14,000) for issuing a virginity certificate.
Register for free to continue reading
Registration is a free and easy way to support our truly independent journalism
By registering, you will also enjoy limited access to Premium articles, exclusive newsletters, commenting, and virtual events with our leading journalists
Already have an account? sign in
Register for free to continue reading
Registration is a free and easy way to support our truly independent journalism
By registering, you will also enjoy limited access to Premium articles, exclusive newsletters, commenting, and virtual events with our leading journalists
Already have an account? sign in
Join our new commenting forum
Join thought-provoking conversations, follow other Independent readers and see their replies