Wife of British wrestling champion refused UK visa
'It's not just me, it's many people they do this to. I don't like to say it but the Home Office is treating people badly,' Muhammad Mokaev tells The Independent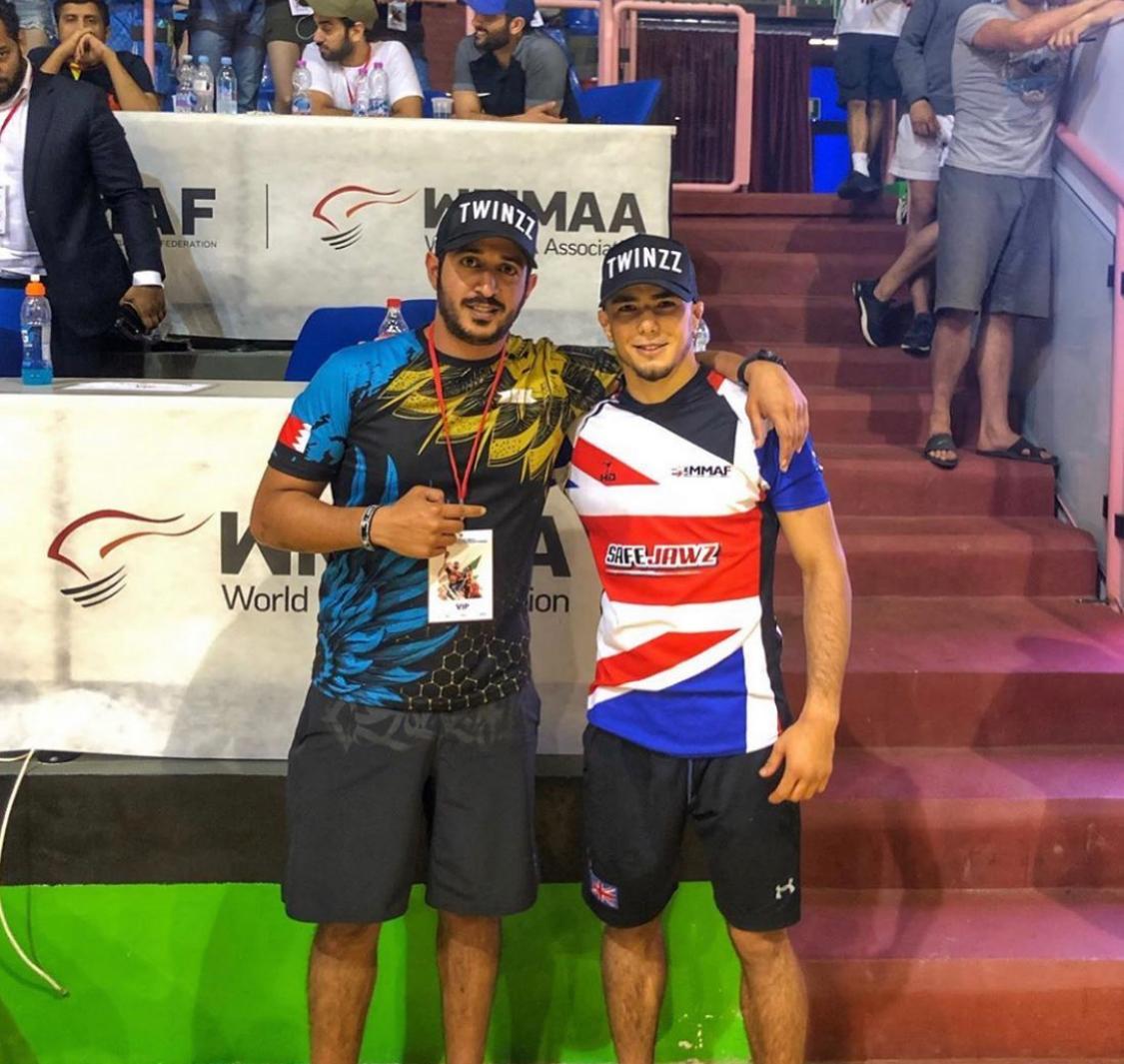 The wife of a British wrestling champion who has won gold medals for the country has hit out at the UK's "cruel" immigration rules after his wife was refused a visa.
Muhammad Mokaev, 20, a professional fighter who has won gold medals for Britain, said he was "surprised" when the Home Office declined to issue a visitor's visa to his wife, Khava Eldarbekova, in February this year.
The refugee, who came to Britain with his family in 2012 after fleeing political persecution in Dagestan, Russia, had been hoping his Ms Eldarbekova, 25, whom he married by Islamic marriage in October 2020, would be able to visit the UK to meet his father for the first time.
But the Home Office refused the visa in February, saying they hadn't provided enough evidence that she had sufficient ties to Russia, her home country, or Bahrain, where she currently lives, and that the department was "not satisfied" that she would leave the UK.
The couple applied for a second time with additional evidence, and it was refused again.
This time, the Home Office said Ms Eldarbekova had £4,884 in her bank account for which she did not "explain the source" and which they said therefore could have "been inflated for the purposes of obtaining an entry clearance".
Mr Mokaev said the money had been the income from her job in medical therapy. He added: "It's not a lot of money to hold on an account. It's not criminal. We have no criminal record. She's not going to stay in the UK illegally. We showed everything on the papers.
"And there was exactly the same amount of money in her bank account the first time but they didn't include it in that refusal, only the second time it was an issue. Why didn't they include it the first time?"
The 20-year-old, who is a six-time British wrestling champion, told The Independent the situation was impacting on his ability to perform in the sport.
"It is very hard to stay focused with this situation going on, not knowing what's going to happen," he said.
"In March I had a fight in Bahrain, but I had to be in a visa centre in the morning. I missed the bus going to the arena. I was meant to be there for media, medicals and signings for sponsors, but I was in the visa centre until 1pm to sort out the application. It was a headache."
The couple spent around £2,500 on submitting the two applications, and the refusal letters state that there is no right of appeal, so they have no option but to pay for a third application or give up.
The athlete said it was not the first time he had faced issues with the UK immigration system.
His family's refugee application took five years to be processed, and now – due to the rule that a refugee must wait five years before applying for British citizenship – he is unable to compete in a number of major international competitions.
Mr Mokaev said he had been picked to compete in both the Tokyo Olympics later this year and the Commonwealth Games 2022 in Birmingham, but that despite his efforts to request his application is expedited to allow him to take part, the Home Office had declined.
"I've missed the opportunity of the Commonwealth Games in 2022, I missed Tokyo 2021 which is happening in 99 days, and now they've declined my wife's visa. It's getting crazy.
"And it's not just me, it's many people they do this to. I don't like to say it but the Home Office is treating people badly."
Human rights lawyer Shoaib Khansaid the decision to refuse Ms Eldarbekova's visa was "absolutely disgusting, cruel and nasty".
He added: "The immigration rules are awful and Priti Patel's Home Office enforces them in an even worse way. Solidarity with Muhammad and the thousands of perfectly decent, law-abiding families needlessly separated by the Tories."
The Home Office has been approached for comment.
Join our commenting forum
Join thought-provoking conversations, follow other Independent readers and see their replies