Viscountess 'would like a machine gun' to shoot badgers she blames for killing 200 lambs on her estate
'They shred their victims immediately. Badgers are far worse than foxes'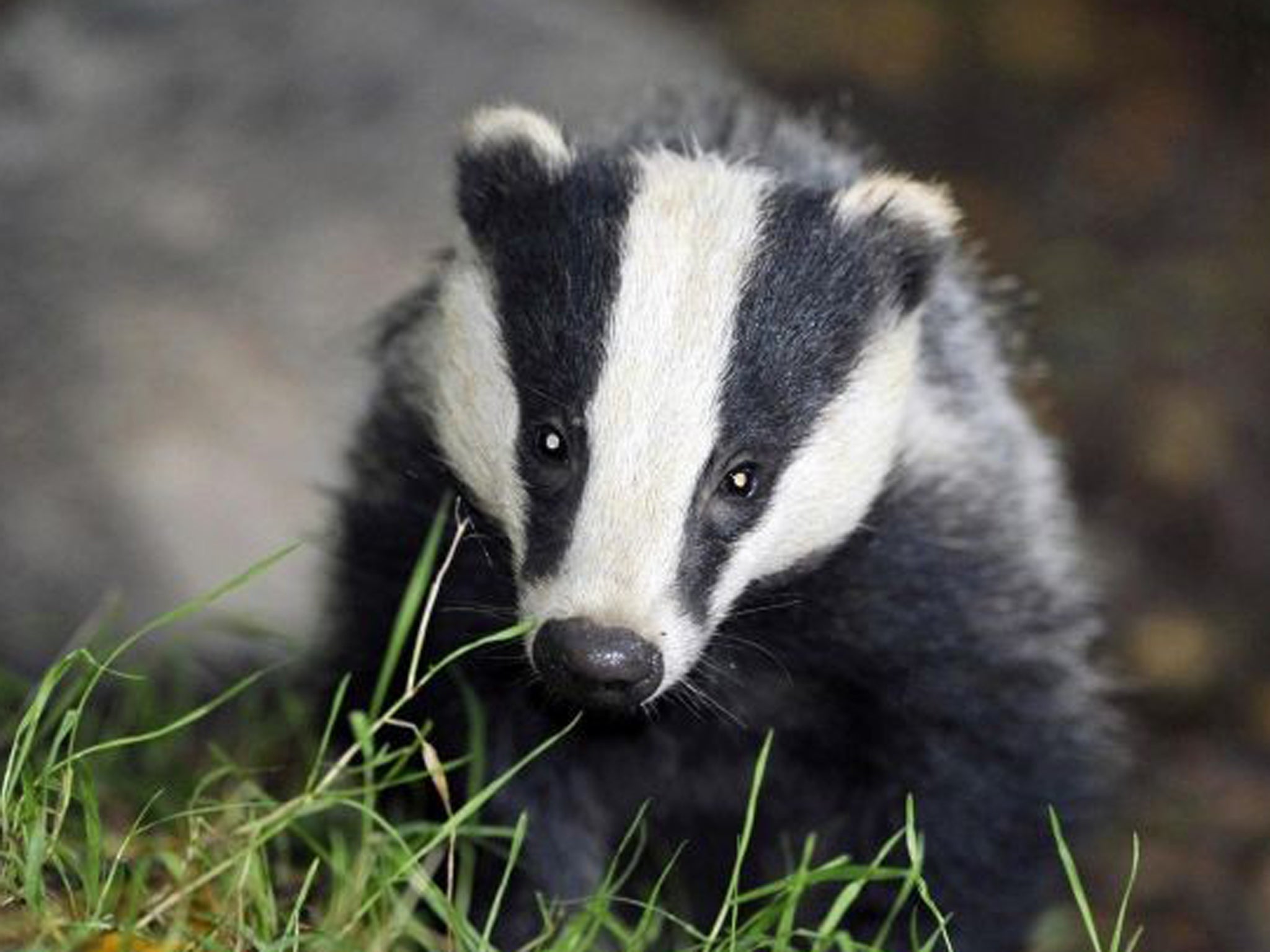 A viscountess has said she would like to use a "machine gun" to get rid of badgers on her sprawling country estate.
Helene, Viscountess Scarsdale, said the animals had been causing "havoc" on the grounds of her home at Kedleston Hall, Derbyshire, and claimed 200 lambs had been killed by badgers in recent years.
Badger culls have caused controversy in the UK since they were trialled in 2013, but they were aimed at halting bovine tuberculosis among livestock, rather than attacks on them.
"In just three or four years, 200 lambs have been killed by badgers," Lady Scarsdale, 81, told The Telegraph.
"They leave such a mess in the fields. They shred their victims immediately. Badgers are far worse than foxes. They eat everything.
"They have these claws and teeth that lock on. All they leave behind is the spine and skull.
"We need to get rid of the badgers. I would like a machine gun. I said to friends, 'Would you visit me in prison?' and they said, 'Well, that's where you will be'."
While badgers are carnivorous animals, their diet usually consists of earthworms and the biggest animals they tend to consume are hedgehogs.
Experts have raised doubts over whether badgers could kill lambs, but many farmers have maintained that this was possible.
Earlier in July, researchers of bovine TB wrote to Prime Minister Theresa May in a bid to halt imminent rounds of badger culling in Gloucestershire, Somerset and Dorset.
In pictures: Protesters demonstrate against badger culls
Show all 11
"We urge you to review the considerable evidence that culling badgers is a risky, costly, and inhumane tool in the fight against bovine TB," Professors John Bourne, Rosie Woodroffe and Ranald Munro told Ms May.
The trio conducted large-scale research of bovine TB in 2007 and concluded culling badgers would make no "meaningful contribution" to reducing the disease in the UK, which has one of the highest rates in Europe.
They continued: "We submit to you that expanding this unpromising programme would fly in the face of scientific evidence. We publicly call on you at this time to halt – not expand – the failed badger cull."
Join our commenting forum
Join thought-provoking conversations, follow other Independent readers and see their replies