War pigs: Outrage as Army admits it slaughters animals to test equipment
Ian Johnston
Thursday 27 March 2014 00:56 Comments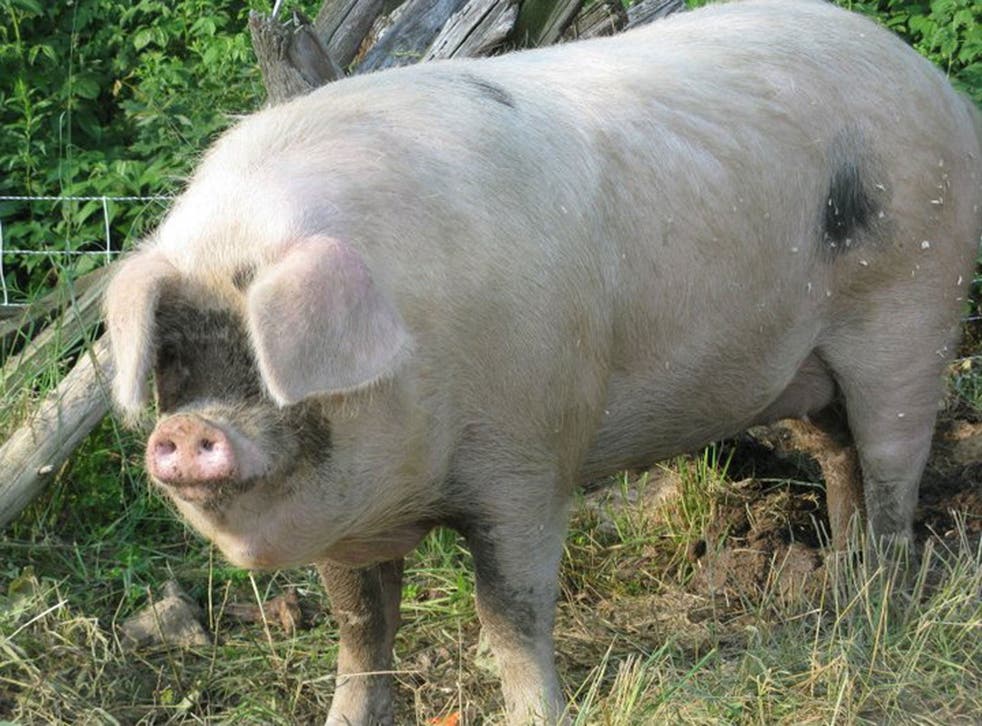 The British Army has blown up live pigs - some wearing body armour - as part of attempts to improve battlefield medical techniques, Freedom of Information requests have revealed.
Some 115 animals were killed in three years at the Ministry of Defence's secret Porton Down base in Wiltshire.
The pigs were killed to see whether they could be saved despite suffering "severe battlefield trauma" and to test blood-clotting products, the Mirror newspaper reported. Pigs are genetically quite close to humans.
Mimi Bekhechi, director of animal welfare group PETA UK, said: "The UK military's involvement in the cruel and archaic exercises is impossible to justify medically, ethically or educationally.
"It's time for the military to end its participation in these inhumane and ill-conceived exercises for the sake of both our fighting forces and animals.
"The MoD is out of step with the latest developments in education, which show unequivocally that to shoot, stab or blow up live pigs in order to train our military medics makes as much sense as conducting modern warfare with muskets. Vastly superior non-animal trauma training methods, including life-like human-patient simulators are available and used by the militaries of 23 of the UK's 27 NATO allies."
The MoD killed 28,000 animals in the last three years for a number of reasons, including to test poisons.
It said the pigs were anaesthetised when they were subject to explosions and then "humanely culled".
"The research we undertake saves lives by helping us develop world class protective equipment and new medical treatments that benefit both troops and civilians," an MoD spokesman said.
"Advances in technology mean we're reducing the number of procedures carried out on pigs but there is some research, such as countering the threat posed by chemical and biological weapons, that can't be conducted without use of animals."
Register for free to continue reading
Registration is a free and easy way to support our truly independent journalism
By registering, you will also enjoy limited access to Premium articles, exclusive newsletters, commenting, and virtual events with our leading journalists
Already have an account? sign in
Join our new commenting forum
Join thought-provoking conversations, follow other Independent readers and see their replies