Watch Chester Zoo's latest arrival Usula the baby okapi being born - video
There are currently only 14 okapis in captivity in the UK at the moment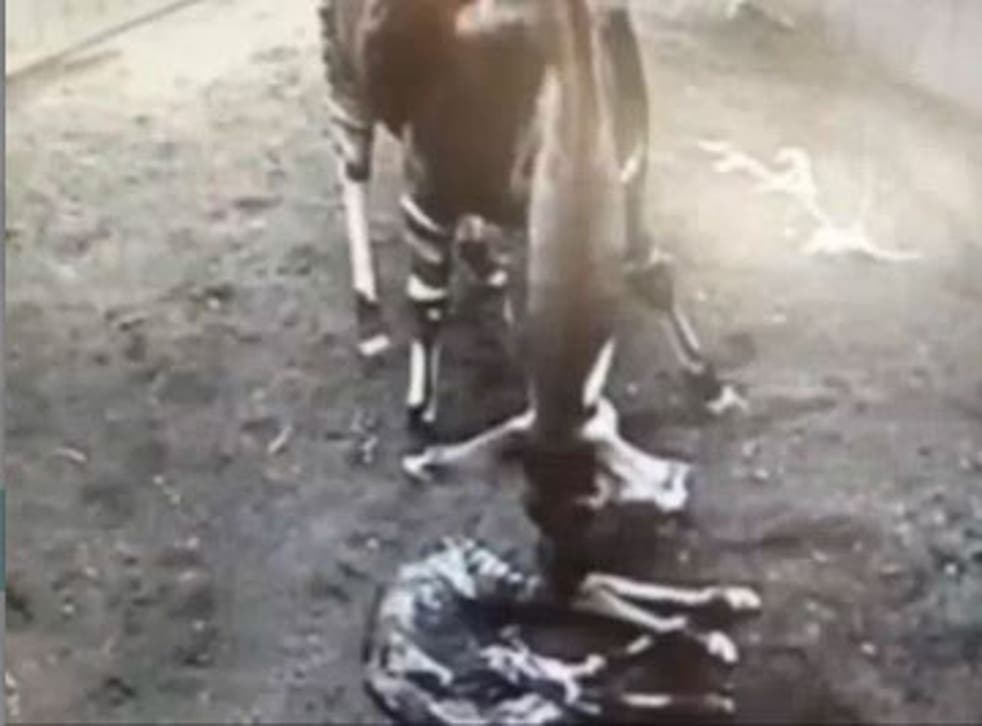 Staff at Chester Zoo have been welcoming their latest arrival this month when one of the zoo's okapis gave birth to a new calf.
The amazing birth which happened on 30 April, was captured on video and shows the young calf's first moments.
The tiny male okapi was named Usula and was born after his mother Stuma's 14-and-a-half-month-long pregnancy.
Despite being protected under Congolese law, their numbers have significantly dropped in the wild over the past few decades, something largely due to illegal poaching.
Tim Rowlands, the curator of mammals at Chester Zoo said: "Sadly okapis and their close relatives, the giraffes, continue to be forgotten giants.
"We tend to hear a fair bit about the threats faced by elephants and rhinos while most people think that giraffes are fine.
"Giraffes and okapi are going through a silent extinction.
10 best zoos in the UK

Show all 10
He added: "We need to start sticking our necks out for these species and hopefully being able to see the amazing arrival of Usala can really draw some much needed attention to these incredibly beautiful animals."
Register for free to continue reading
Registration is a free and easy way to support our truly independent journalism
By registering, you will also enjoy limited access to Premium articles, exclusive newsletters, commenting, and virtual events with our leading journalists
Already have an account? sign in
Register for free to continue reading
Registration is a free and easy way to support our truly independent journalism
By registering, you will also enjoy limited access to Premium articles, exclusive newsletters, commenting, and virtual events with our leading journalists
Already have an account? sign in
Join our new commenting forum
Join thought-provoking conversations, follow other Independent readers and see their replies