Water park bans children from naturist event after protests
Activists with placards reading 'pedophile is the pandemic' arrived at site ahead during naturist event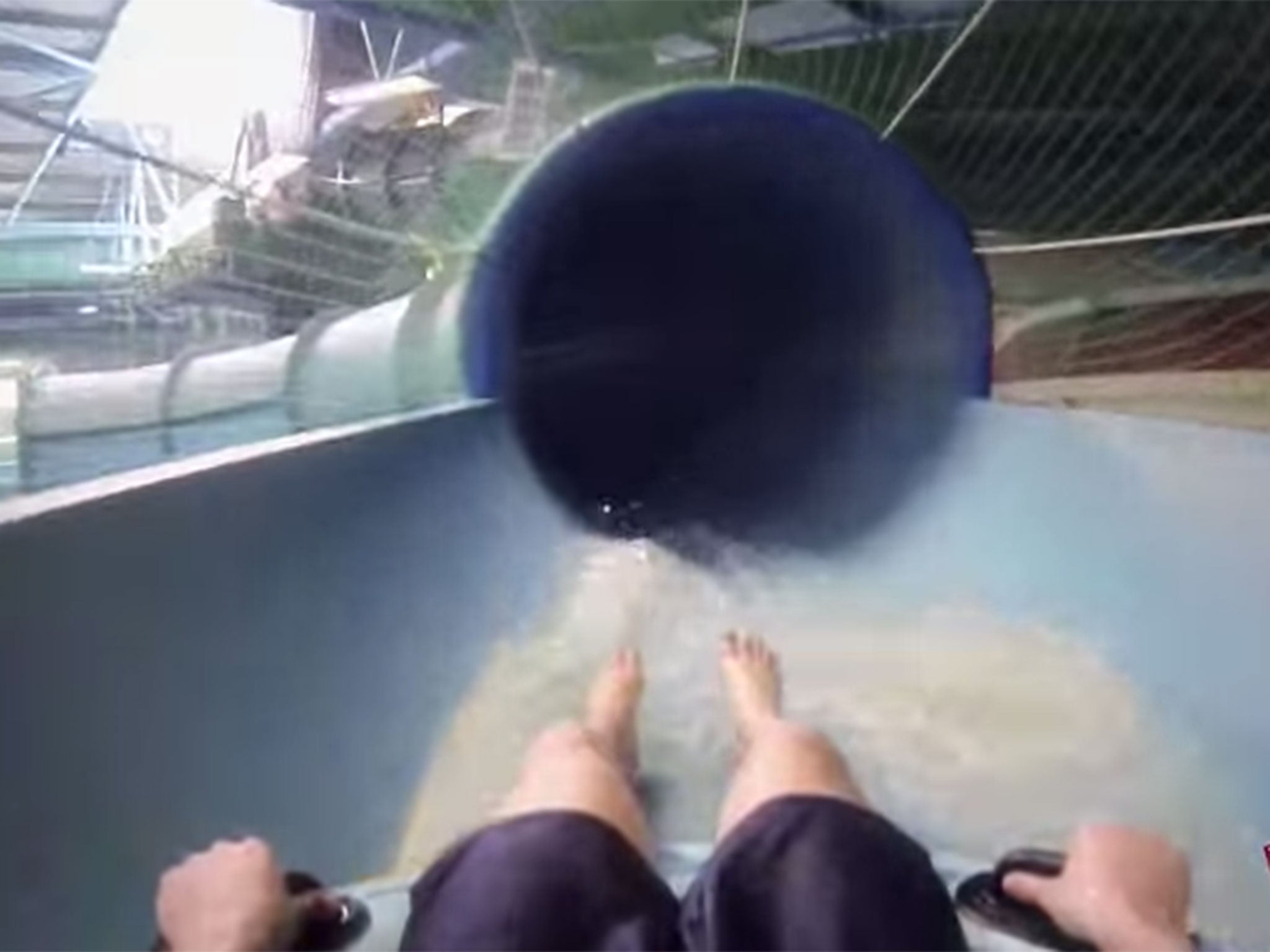 A water park in Staffordshire has barred children from attending long-running private naturist events after staff were allegedly abused by protestors.
The Waterworld indoor park in Stoke-on-Trent said it had been welcoming groups that forgo clothes - most recently the organisation British Naturism - for 20 years without issue.
However the firm has been forced to change the policy after some 30 demonstrators arrived at the site on Sunday during a naturist event, some bearing placards reading "pedophile is the pandemic".
The company had added that it had become clear "a growing number of customers are unhappy with these private events being open to both adults and children", and that staff had allegedly been subjected to  "unacceptable and unwarranted abuse".
In a statement the firm said private naturist swims had been operating at swimming baths across the country "for decades" and that it took child safeguarding and safety "very seriously".
Mr Chaudry said: "British Naturism is a perfectly law-abiding organisation which has been hiring our venue - and many similar sites across the UK - for private events for over 20 years.
"In all that time, the sessions have taken place happily and peacefully with all appropriate health, safety and safeguarding policies in place, giving our team no reasons for concern.
"However, it has become clear following extensive dialogue with our customers that a growing number are unhappy with these sessions being open to children and young people.
"So, while we are happy to continue hiring out our venue to naturists, the board of directors have decided to amend our company policy - future events must now be restricted to over 18s."
He added the experience of arriving in the UK as a young boy from Pakistan meant he knew the pain of being "discriminated against".
"That is why, throughout my years in business, I have always been determined to treat everyone equally, and fairly," he said.
"Although I do not personally share the views of naturists, I feel it is important to acknowledge the freedom of choice for all people providing they abide by the laws of the land."
It is not the first time the water park has faced protestation and anger. In 2015 the far right English defence league planned a rally at the site over its decision to hold an evening catering to the needs of muslim women.
Join our commenting forum
Join thought-provoking conversations, follow other Independent readers and see their replies