Wayne Rooney wins picture deal appeal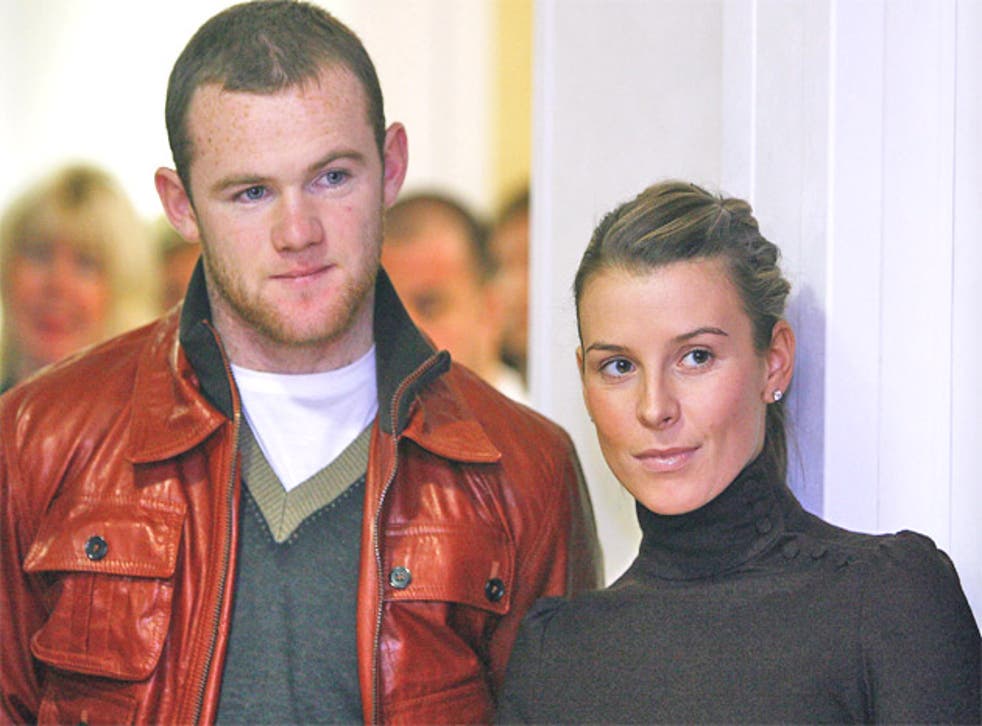 Senior judges ruled today that an image rights representation agreement a sports management firm made with soccer star Wayne Rooney when he was a teenager with "stellar potential" was an unreasonable restraint of trade.
Three appeal judges concluded that the agreement Rooney made with Proactive in 2003, when he was 17, was legally "unenforceable".
Proactive Sports Management no longer represents the 26-year-old Manchester United and England striker or his wife Coleen.
But the firm said it was owed commission payments and made a £4.3 million claim.
Last year Judge Brendan Hegarty QC ruled against Proactive following a hearing at Manchester Mercantile Court.
And appeal judges said today they agreed with Judge Hegarty's conclusion that the agreement was "unenforceable as being in unreasonable restraint of trade".
Appeal judges Lady Justice Arden, Lord Justice Sullivan and Lord Justice Gross announced their findings today after a hearing at the Court of Appeal in London in July.
"Was the judge's conclusion that the image rights representation agreement was unenforceable as being in unreasonable restraint of trade wrong in law for any of the three grounds advanced on this appeal by Proactive?" asked Lady Justice Arden. "Answer: No."
Neither Rooney, who joined Manchester United from Everton in August 2004 at the age of 18 in a deal worth more than £20 million, nor his wife were at the Court of Appeal today.
Lady Justice Arden said Rooney signed the agreement with Proactive in January 2003, when playing for Everton.
"A crucial point is that Wayne Rooney was only 17 years old when this agreement was signed and relatively new to the world of professional football," she said.
"The term of the (agreement) was much longer than the norm, and its length has to be contrasted with the likely length of a normal career in professional football. The judge found that Proactive wished to have a long contract because of the stellar potential of Wayne Rooney.
"This desire constituted a wish to restrict him from going elsewhere, not a desire justifiably to protect some legitimate interest of its own, to create stability and facilitate continuity and better planning."
Lady Justice Arden added: "The judge held that the (agreement) imposed very substantial restraints upon Wayne Rooney's freedom to exploit his earning capacity over a very lengthy period which was well in excess of anything which was to be found elsewhere in the market for agency services of this kind...
"(Rooney) and his parents were wholly unsophisticated in legal and commercial matters. His parents were not advised to take independent legal advice and they did not take such advice.
"The judge concluded that the (agreement) was not a standard form of contract which had been moulded by normal market forces and that it was not the outcome of a process of negotiation between equals. In those circumstances, he held that the doctrine of restraint of trade applied."
She went on: "The judge concluded that Proactive had failed to justify the restraints imposed on (Rooney) under the (agreement) and that it was therefore unenforceable.
"The Rooneys had no legal advice at the time of execution.
"This is all the more important in the light of the judge's finding that, on Proactive's side, a longer term than usual was demanded for the (agreement) because it was known that Wayne Rooney was 'hot property'.
"The absence of independent legal advice in my judgment deprives the fact that the Rooneys were content with the terms of the (agreement) of probative weight on the restraint of trade issue. It underscores the inequality of bargaining power between the parties. Moreover, it predisposes the agreement to a finding that it was one-sided, unfair or oppressive."
She added: "Furthermore, Proactive had itself had warning from different sources of the fact that the Rooneys should have independent legal advice and that the contract might be unforceable as being in restraint of trade.
"It appears to have brushed that advice to one side. It is a relevant part of the picture that Proactive entered into the (agreement) knowing that there was a risk."
PA
Register for free to continue reading
Registration is a free and easy way to support our truly independent journalism
By registering, you will also enjoy limited access to Premium articles, exclusive newsletters, commenting, and virtual events with our leading journalists
Already have an account? sign in
Register for free to continue reading
Registration is a free and easy way to support our truly independent journalism
By registering, you will also enjoy limited access to Premium articles, exclusive newsletters, commenting, and virtual events with our leading journalists
Already have an account? sign in
Join our new commenting forum
Join thought-provoking conversations, follow other Independent readers and see their replies