Welby's call on welfare puts IDS on the defensive
Archbishop of Canterbury says children will be pushed into poverty by Government's proposals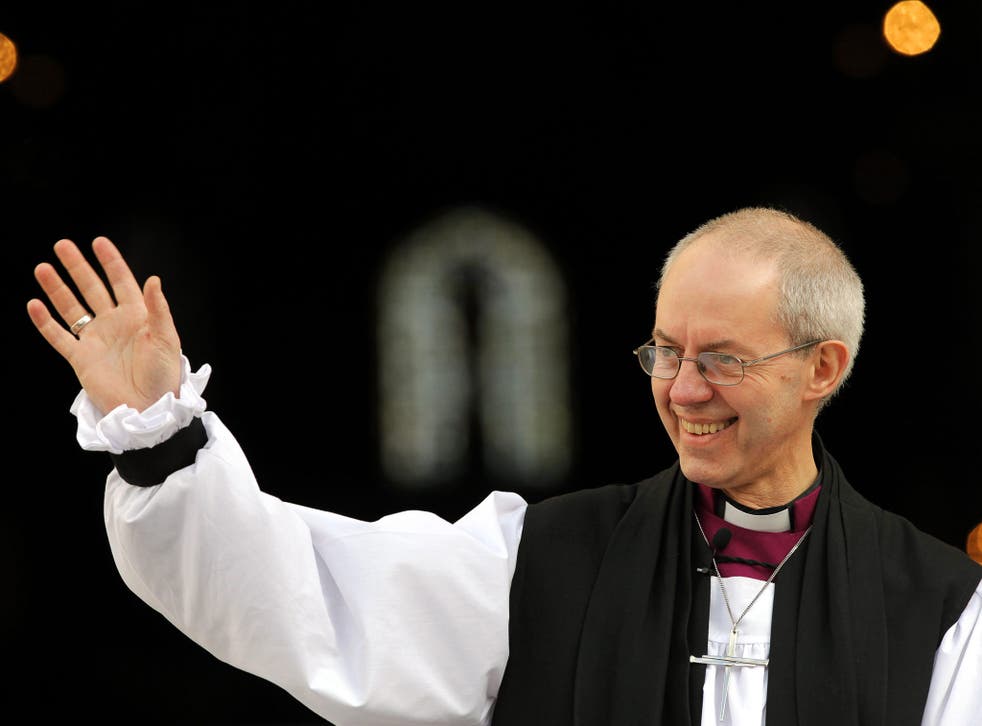 A row between church and state broke out tonight as the Work and Pensions Secretary, Iain Duncan Smith, was forced to defend the Government against claims by the Archbishop of Canterbury that proposed welfare reforms would drive children and families into poverty.
In his first major political intervention since taking up the post, Justin Welby attacked the Coalition policy in an open letter signed by 43 bishops – including the Archbishop of York, John Sentamu – and published in the Sunday Telegraph.
"Children and families are already being hit hard by cuts to support, including those to tax credits, maternity benefits and help with housing costs. They cannot afford this further hardship penalty. We are calling on the House of Lords to take action to protect children from the impact of this Bill," the letter read.
It also claimed that the imminent Welfare Benefits Up-rating Bill, which will cap rises in benefits at 1 per cent a year until 2016, would have a "disproportionate" effect on families and could push 200,000 children into poverty.
Dr Welby added in a statement: "When times are hard, that duty should be more felt than ever, not to disappear or diminish. Politicians have a clear choice. By protecting children from the effects of this Bill, they can help fulfil their commitment to end child poverty."
Mr Duncan Smith responded today, telling ITV News: "This is about fairness. People who are paying taxes, working very hard, have hardly seen any increases in their salary and yet, under the last government, the welfare bill rose by some 60 per cent to £200bn. That means they have to pay for that under their taxes, which is simply not fair.
"That same system trapped huge numbers, millions, in dependency – dependent on the state, unable, unwilling to work. What is either moral or fair about that? That's my challenge to the bishop."
He added: "There is nothing moral or fair about a system that I inherited that trapped people in welfare dependency, some one in every five households has no work, that's not the way to end child poverty. Getting people back to work is the way to end child poverty. That's the moral and fair way to do it."
Liberal Democrat peer Lord Ashdown said the Archbishop of Canterbury's comments were "an important thing" for him to say.
Register for free to continue reading
Registration is a free and easy way to support our truly independent journalism
By registering, you will also enjoy limited access to Premium articles, exclusive newsletters, commenting, and virtual events with our leading journalists
Already have an account? sign in
Register for free to continue reading
Registration is a free and easy way to support our truly independent journalism
By registering, you will also enjoy limited access to Premium articles, exclusive newsletters, commenting, and virtual events with our leading journalists
Already have an account? sign in
Join our new commenting forum
Join thought-provoking conversations, follow other Independent readers and see their replies