Were 'Poor Doors' added to mixed developments so wealthy residents don't have to go in alongside social housing tenants?
Some developers say separate doors allowed housing associations to keep costs down by avoiding the service charges paid by the wealthier occupants
Adam Lusher
Sunday 27 July 2014 09:13 Comments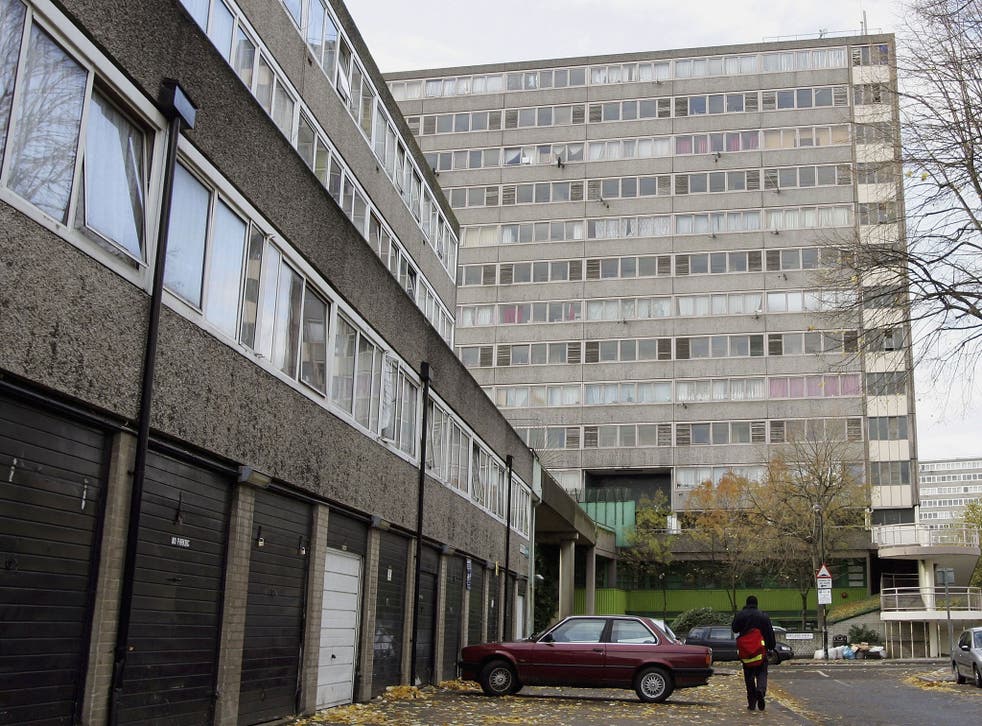 So-called 'poor doors' are allegedly spreading across London, forcing poor tenants to use different entrances to the wealthier occupants of new apartment blocks.
Many of the new multi-million pound developments only got planning permission on condition that they contained some social housing units. So to avoid potential wealthy occupants put off by having to rub shoulders with the poor, developers have supposedly taken to providing segregated entrances.
Tracey Kellett, a buying agent for wealthy clients, was quoted by the Guardian as saying a number of developments now have separate entrances "so the two social strata don't have to meet". In one: "The affordable [housing] has vile coloured plastic panels on the outside rather than blingy glass."
At one building near the City of London, wealthy occupants were said to enter via a hotel-style lobby area, while social housing tenants had to go through a side door in an alleyway.
Green party London assembly member Darren Johnson said: "This trend shows contempt for ordinary people, and is about developers selling luxury flats to rich investors who don't want to mix with local people."
He added: "The mayor and councils have been turning a blind eye to this for too long, they should simply refuse applications that have separate facilities or that refuse any affordable housing on this basis."
Ed Mead, a director at estate agent Douglas & Gordon which sells upmarket properties, said that developers had been unhappy with former London mayor Ken Livingstone's attempts to create a capital where all social classes lived in the same areas.
He said: "Ken Livingstone was keen that all developments should have their social housing 'pepperpotted' – mixed in with all the other more upmarket accommodation. This didn't go down well with developers with the result that most developments now have a separate entrance and a different look."
Some developers, however, said separate doors allowed housing associations to keep costs down by avoiding the extremely high service charges paid by the wealthier occupants of an apartment block, who might expect facilities akin to an upmarket hotel.
Peter Allen, sales and marketing director for Londonewcastle which is behind the Queens Park Place development in north London told the Guardian that if housing associations wanted to avoid such high service charges: "The simplest way from a design perspective is to have things separate."
The Guardian said that in London even bicycle storage spaces, rubbish disposal facilities and postal deliveries are being separated.
The mother of one woman who was living in one apartment block with her baby son said that while the front entrance boasted hotel lobby-style marble tiling and plush sofas, her daughter and grandson were only allowed to come in via a dimly-lit side alley.
Admitting that she was worried about her daughter having to return home at night via the alleyway, she said: "It's like the cream is at the front and they've sent the rubbish to the back."
Another tenant told the Guardian: "I feel a little bit insulted. It's segregation."
Register for free to continue reading
Registration is a free and easy way to support our truly independent journalism
By registering, you will also enjoy limited access to Premium articles, exclusive newsletters, commenting, and virtual events with our leading journalists
Already have an account? sign in
Join our new commenting forum
Join thought-provoking conversations, follow other Independent readers and see their replies