Westminster Council encourages wealthiest residents to voluntarily pay extra tax for social projects
'I am delighted that so many people want to support the initiative in its first year,' says leader Nickie Allen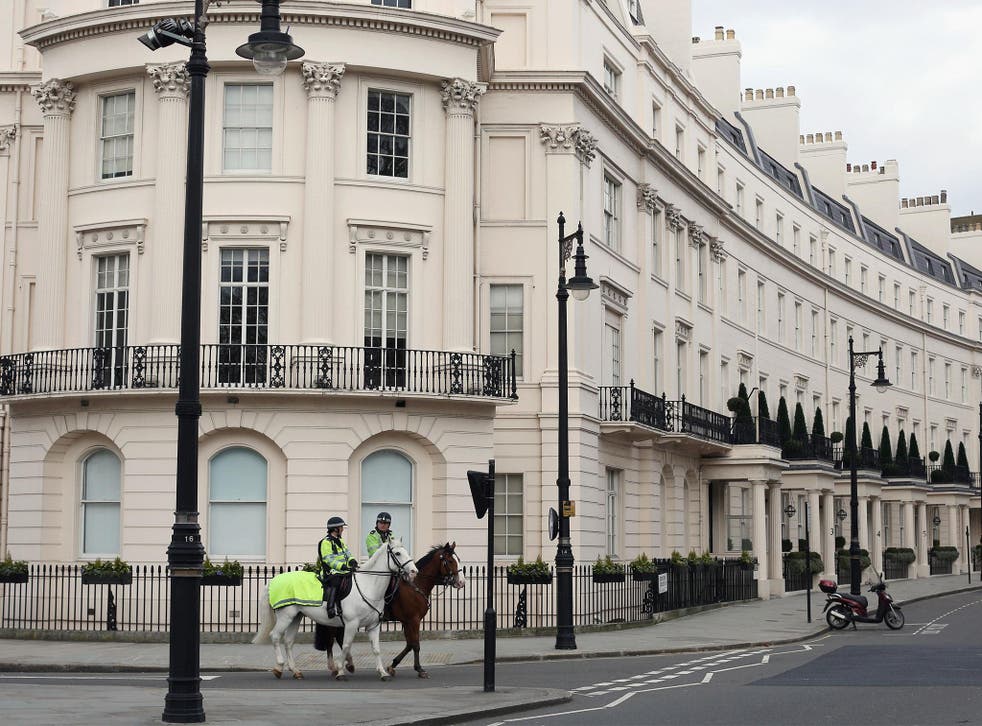 One of the UK's richest councils has announced it will launch a new scheme encouraging wealthy residents to pay extra tax, which will be put towards social projects.
Westminster City Council is set to introduce a "community contribution" project, after a consultation in December found strong support for the idea.
Under plans, those living in the area's most expensive properties will be asked if they will voluntarily double the amount of council tax they would normally contribute each month to around £800.
Money raised by the scheme would be used towards supporting homeless people sleeping rough in Westminster, funding youth clubs and tackling isolation and loneliness.
The council said more than 400 homeowners living in multimillion-pound properties responded to the consultation positively, indicating they were prepared to pay extra to fund community projects.
Westminster has some of the highest house prices in the UK, with nearby Kensington and Chelsea the only area where the average property value is higher.
"The voluntary Westminster community contribution offers a fair way for those who want to contribute more to do so," said Nickie Aiken, Westminster City Council's leader. "I decided to act on a growing number of requests from some residents who live in the highest valued homes that they wanted to voluntarily contribute more than their existing council tax.
"I am delighted that so many people want to support the initiative in its first year. It also confirmed what I had heard from people I had met on the doorstep that those in the more expensive homes are willing to contribute more to community projects."
The scheme is similar to a project launched in Cornwall in 2016, where second-home owners in some areas were asked to voluntarily contribute towards funding affordable housing in the county, raising £38,000 in its first month.
UK news in pictures

Show all 50
Such projects have also drawn criticism from some quarters for claims they amount to a "guilt tax", aimed at soliciting more money from those who already pay large amounts into the public purse.
The Westminster scheme has however won praise from the Archbishop of York, Dr John Sentamu, who described it as "fantabulous".
Archbishop Sentamu has previously campaigned for a voluntary "top-up" tax scheme for the wealthiest members of society.
"I congratulate Westminster Council for inviting wealthier tax payers to top up a voluntary community contribution for local services", he said. "I fully endorse their imaginative initiative. May all of us who are willing to do this be given the facility to do so."
Register for free to continue reading
Registration is a free and easy way to support our truly independent journalism
By registering, you will also enjoy limited access to Premium articles, exclusive newsletters, commenting, and virtual events with our leading journalists
Already have an account? sign in
Register for free to continue reading
Registration is a free and easy way to support our truly independent journalism
By registering, you will also enjoy limited access to Premium articles, exclusive newsletters, commenting, and virtual events with our leading journalists
Already have an account? sign in
Join our new commenting forum
Join thought-provoking conversations, follow other Independent readers and see their replies