What does £74-per-week rent in London get you? A desk as a bed, in a box room filled with overhanging, unconnected wires
Tiny bedroom advertised on Spareroom.co.uk billed 'perfect for young professionals'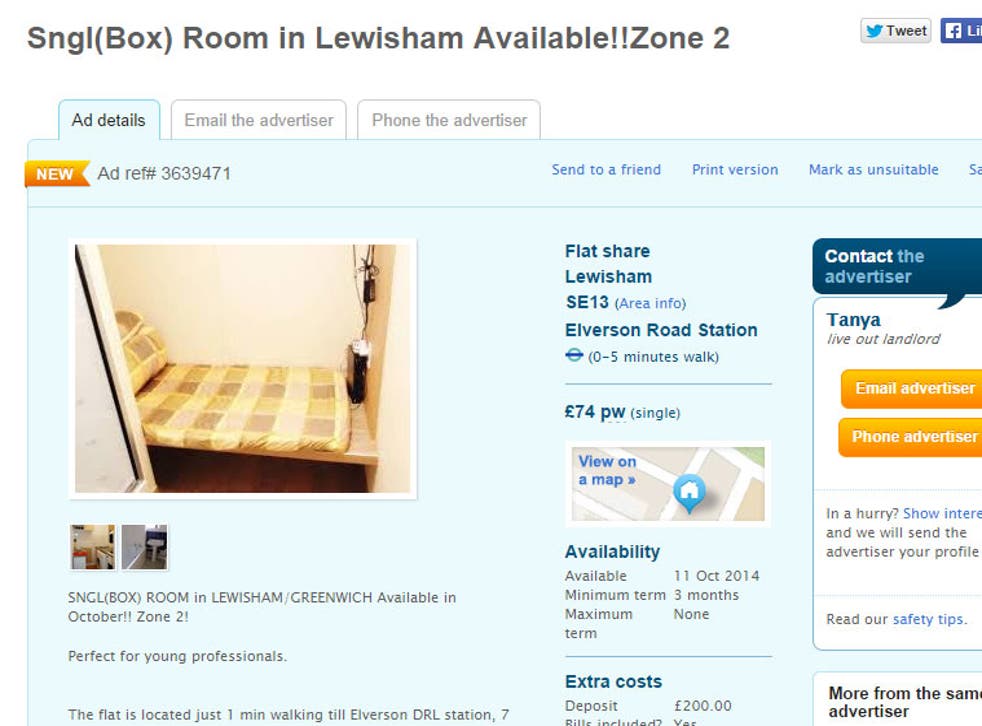 It certainly isn't the stuff of dreams: this single box room in Lewisham, London, advertised on Spareroom.co.uk purports to be "perfect for young professionals," but in reality it doesn't look fit for a hamster.
The room is priced at £74-per-week and shows a tiny room in which a desk has been covered in a dreary-looking rolled out mattress, with broadband wires sticking out of the ceiling.
The rent includes bills, council tax and internet access, but the price of the room goes some way to demonstrate the extent of landlords' power in the London housing market, and of the power of people selling property, whatever the condition.
In August, a flat in Kensington, west London, branded "uninhabitable" by the estate agent handling the property was sold for £600,000.
'Uninhabitable' Kensington flat on sale for over half a million

Show all 7
Alex Hilton, director of campaign group Generation Rent, told News Shopper that adverts such as this "display the depths that the housing market has sunk to," where landlords are able to "dole out smaller and smaller spaces to people desperate for a roof over their head".
"It's increasingly irrational for a landlord to treat you decently; the good ones make less money and it's the terrible ones who end up with property empires," he said.
"We're working with local renters to set up a Lewisham branch of Generation Rent to campaign for the council to licence all landlords so the worst ones can be run out of the borough."
Register for free to continue reading
Registration is a free and easy way to support our truly independent journalism
By registering, you will also enjoy limited access to Premium articles, exclusive newsletters, commenting, and virtual events with our leading journalists
Already have an account? sign in
Register for free to continue reading
Registration is a free and easy way to support our truly independent journalism
By registering, you will also enjoy limited access to Premium articles, exclusive newsletters, commenting, and virtual events with our leading journalists
Already have an account? sign in
Join our new commenting forum
Join thought-provoking conversations, follow other Independent readers and see their replies