Revenge porn: What is it and how widespread is the problem?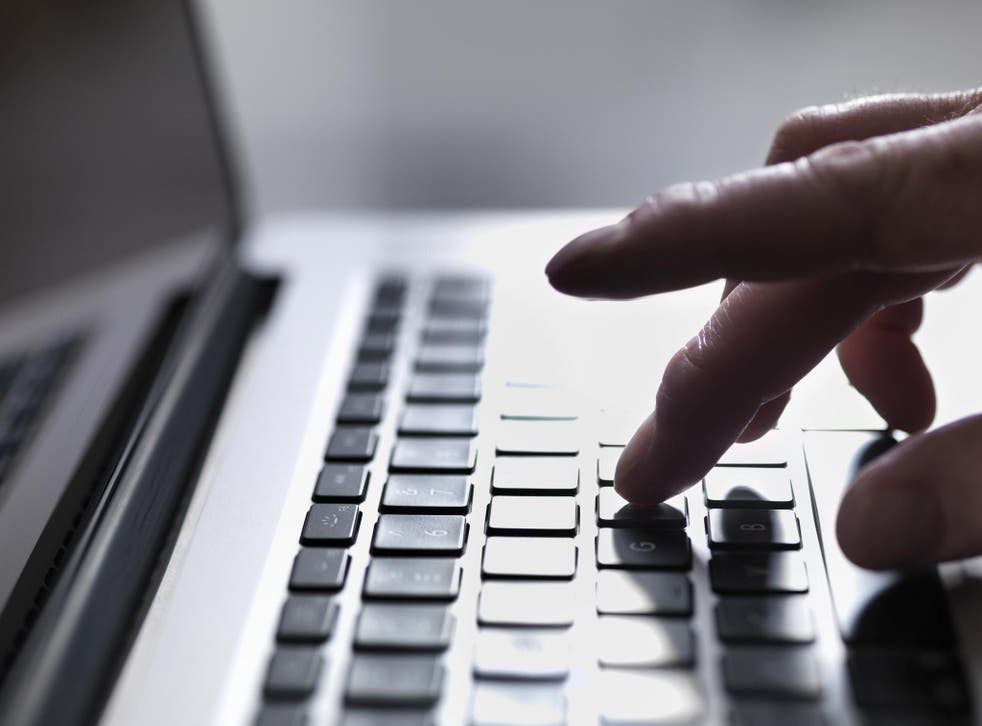 Minister of Justice Chris Grayling has announced plans to 'take appropriate action' to tackle the increasing problem of 'revenge pornography' in Britain.
Answering a question posed to him by MP Maria Miller in the Commons yesterday, he said the action of posting intimate images of former partners on the internet without consent was "an issue that was becoming a big problem in our society."
But while it is an increasingly humiliating and harmful form of abuse for many people, the term "revenge porn" will be new to many.
Here is a guide to what it is and what is being done to stop it.
What is it?
'Revenge porn' refers to the growing phenomenon of people posting sexually explicit images of former partners online without the consent of the individual pictured. In many cases, pictures or footage are legally obtained by a partner during the couple's relationship before being shared following a break-up. Nevertheless, there is an increasing number of incidences occurring as a result of embittered former partners hacking images and footage from people's phones, computers or electronic devices.
After these images are obtained, the perpetrator will then try to release these pictures to the wider public. On a small scale these can be distributed and shared between groups of friends through social media. However, there are a number of websites that have been created all with the aim of providing platforms for revenge porn videos to be posted and distributed.
So how big is the problem?
Advances in technology, particularly the increased use of smart phones with cameras, and the growth of social media has made it easier to film and distribute such material.
The first known site dedicated to providing a platform for revenge porn postings began in 2010. On such sites, videos containing sexually explicit content can be posted that also include the subject's name, social network identities, where they lived and even where they worked.
It is believed more than 30 different internet sites used in the UK alone specialise in revenge porn content.
In April this year, charities including The National Stalking Helpline, Women's Aid and the UK Safer Internet Centre all reported increased use of revenge porn websites by UK internet users.
What about other countries?
Revenge porn, and revenge porn websites, first came to prominence in the US and, as a result, American legislation is probably the most advanced when dealing with the problem.
Revenge porn has already been outlawed in nine US states including California and New Jersey, with many of these states making it illegal for people to distribute intimate images without consent that may cause lasting distress or damage.
Prosecutors have also attacked the sites which facilitate revenge porn postings.
In Israel, a law was approved earlier this year making revenge porn a sex crime, with those found guilty of it facing up to five years in jail as a result of posting one of these videos online or across social media.
In Europe, a German Court in May ruled that intimate photographs of partners should be deleted if a partner calls for them. The decision by the German High Court came after a divorced man refused to delete erotic images of his former wife following their split. He was taken to court by his former wife who won her case and saw the pictures deleted.
What is being done in the UK?
The biggest global campaign group against revenge porn is End Revenge Porn a charity set up by the Cyber Civil Rights Initiative. Set up in 2012 by Dr Holly Jacobs, who herself was a victim of revenge porn, the organisation aims to not only support victims of revenge porn but also push for more stringent legislation to stop revenge porn.
Women's Aid Charity has also tried to bring the issue of revenge porn into the political domain and make it a criminal offence.
Chief Executive Polly Neate said: "To be meaningful, any attempt to tackle revenge porn must also take account of all other kinds of psychological abuse and controlling behaviour, and revenge porn is just another form of coercive control.
"That control is central to domestic violence, which is why we're campaigning for all psychological abuse and coercive control to be criminalised. We urge Mr Grayling and the Home Office to go further, and ensure victims can get the support of the criminal justice system for all the abuse they experience."
Join our new commenting forum
Join thought-provoking conversations, follow other Independent readers and see their replies