Revealed: The high-street shops that do not pay their garment workers a living wage
Debenhams, Matalan and The North Face are among the worst
Emily Dugan
,
Chiara Rimella
,
Jack Simpson
Sunday 30 March 2014 02:26 Comments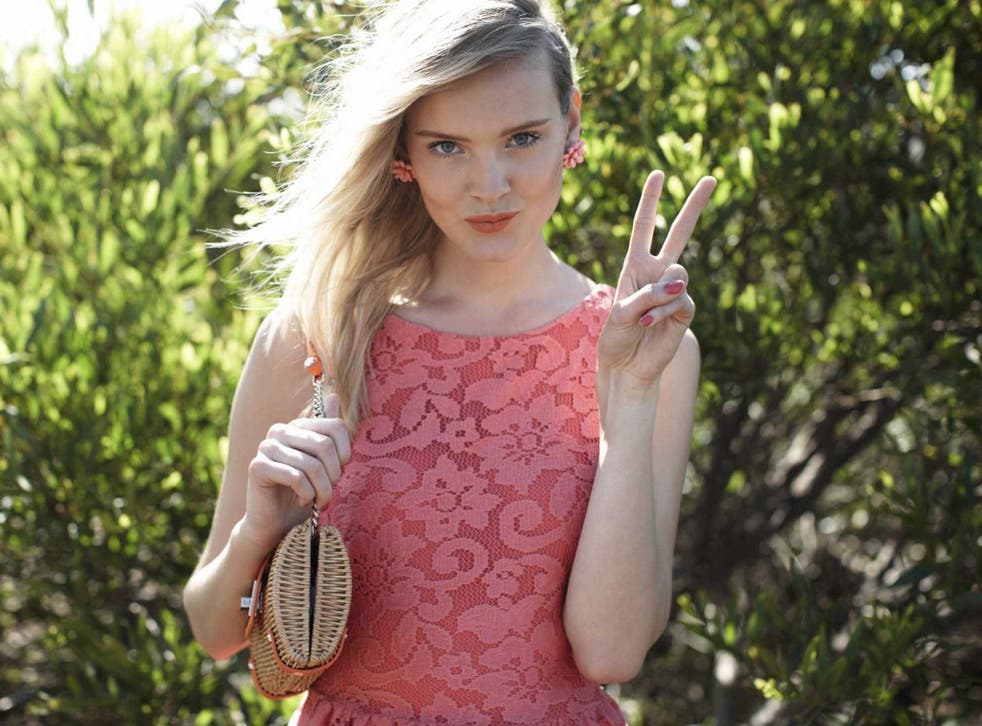 Debenhams, Matalan and The North Face are among the worst high-street clothing shops at paying a fair wage to those who make their products, according to a report to be published tomorrow.
An analysis of 40 top European clothing brands shows that many major chains are doing very little to make sure that the foreign workers who produce their goods are paid a living wage.
A study, "Tailored Wages", is being published to coincide with the first anniversary of the Rana Plaza factory disaster in Dhaka, Bangladesh, when the building collapsed, killing more than 1,100 people; the report will highlight the iniquities of the global fashion industry.
Most of its workers cannot afford to live with dignity; they earn no more than £5 a day in an industry worth more than £28bn across Europe, the report points out.
Half of the companies surveyed had wording in their codes of conduct specifying that wages should be enough to meet workers' basic needs. But only four brands – Inditex, Marks & Spencer, Switcher and Tchibo – were able to demonstrate clear progress towards implementing them. Labour Behind the Label, a campaign for workers' rights, says even these four have a long way to go before a living wage is realised for garment workers.
Rushanara Ali, MP for Bethnal Green and Bow and Labour's education spokesperson, is Britain's first MP of Bangladeshi descent. After the Rana Plaza disaster, she was forthright in her demands for better worker protection for those making clothes that are sold in the UK.
"At the time [of the disaster], international opinion was mobilised against the exploitation of low-paid garment workers in Bangladesh," she said. "But one area of such exploitation is untouched: unfair wages. Companies … need to wake up – now – and finally offer garment workers a fair wage for the clothes they produce"
Living wage levels are, on average, three times the minimum wage a garment worker receives in key garment-producing countries such as Cambodia, according to Asia Floor Wage, an alliance of trade unions and labour rights activists that contributed to the report. Cambodian workers currently receive £60 a month – just 25 per cent of a living wage for the country.
Anna McMullen, campaigns director for Labour Behind the Label, said: "The report shows that brand progress is starting, but it is all too slow, and only undertaken by the few. Right now workers making the clothes we wear are having to make choices between buying shoes for their children or having something to eat for dinner.
"Vast company profits show that a living wage for garment workers is affordable. Doubling the wage of workers who make a T-shirt can cost as little as 20p."
The good
Marks & Spencer
The plan is to guarantee by 2015 that workers in the least developed countries will be awarded living wages, in particular in Sri Lanka, Bangladesh and India. Training programmes have been implemented, but hardly any of them involve participation by the trade unions. Buyers encouraged to prioritise ethical businesses.
Inditex: Zara
The firm has agreed to pay living wages, and discussed rates with local trade unions. But this strategy depends on the assumption that trade unions have enough strength and political power to negotiate fairly – which is sometimes not the case. A spokesperson said: "Inditex wants to go beyond just the implementation of its compliance programme to bring about positive change throughout its supply chain."
The bad
Debenhams
More effort is needed from the popular department store, according to the report. Debenhams says its stringent monitoring of minimum wages in its factories ensures fair pay, and its code of conduct gives factory managers guidelines to ensure workers' rights. But the absence of a living wage benchmark and outdated factory inspection systems lack what is needed to facilitate change. A spokesman said: "Debenhams has an active strategy in place to work towards a realistic living wage being paid … We work closely with our suppliers and in conjunction with other retailers via the Ethical Trading Initiative to ensure workers receive fair pay."
Mango
The company achieved one of the lowest scores in the survey because its code of conduct does not refer to living wage regulations: it states minimum wages "will be considered the legal minimum, not the recommended wage level". Some workers are members of trade unions; but while involvement with the Spanish trade union CCOO is a positive sign, improvement is needed in other territories – 42 per cent of its production takes place in China.
Matalan
While the group's position on the living wage states that "workers should be paid a reasonable living wage", there is no evidence that the company, which includes brands such as Papaya, Falmer Heritage and Rogers & Rogers, has systems in place to ensure that this happens. The report also dubbed its audit model "outdated". No official complaint mechanism has been put in place: the company relies on worker committees as spaces where problematic issues can be put forward.
VF Corporation: The North Face
The corporation behind The North Face, Timberland and Vans included in its code of conduct that it would pay "legally mandated minimum standards or the prevailing industry wage, whichever is higher". Although it recognises the wages it provides are often not enough to meet the basic needs of its workers, VF Corporation is trying to engage in more systemic approaches to creating "sustainable living environments" – something that the report does not believe is within the company's remit.
Register for free to continue reading
Registration is a free and easy way to support our truly independent journalism
By registering, you will also enjoy limited access to Premium articles, exclusive newsletters, commenting, and virtual events with our leading journalists
Already have an account? sign in
Join our new commenting forum
Join thought-provoking conversations, follow other Independent readers and see their replies