Whistleblowing law 'wholly inadequate' for protecting staff who speak out, say MPs and campaigners
Staff who speak out 'lose everything for doing the right thing', say campaigners and MPs
Chris Baynes
Saturday 21 July 2018 19:54 Comments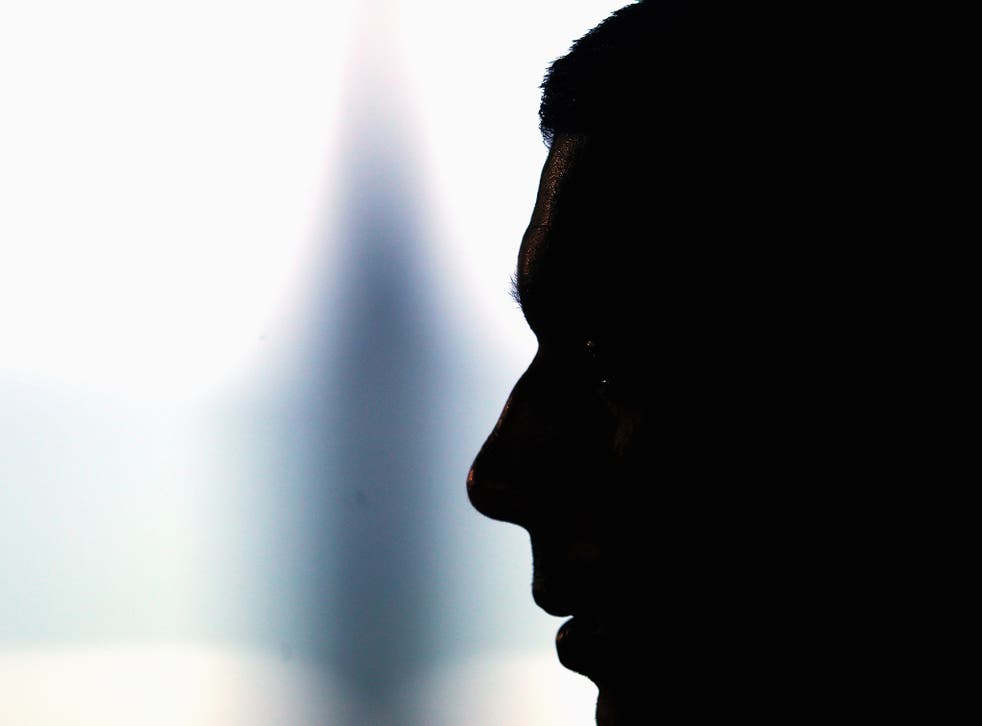 Senior MPs and campaigners are demanding the government overhauls laws around whistleblowing, calling the current legislation "wholly inadequate" and "not fit for purpose".
They argue a change in the law is essential to stop the unfair practice of whistleblowers routinely losing their jobs after lifting the lid on often dangerous and illegal practices.
Among those worst affected are NHS doctors, many of whom have been fired after speaking out about malpractice such as bullying, faulty medical equipment and unsafe staffing levels.
The calls for reform come in the wake of deaths at Gosport War Memorial hospital, where at least 456 patients were killed by lethal doses of opiate painkillers given "without medical justification".
Nurses had raised the alarm more than 20 years before the scandal was finally exposed last month, but their concerns were ignored. At least one of the nurses involved is alleged to have been bullied out of her job after blowing the whistle.
Campaigners warn scandals like Gosport could happen again because employers are not bound by the current law to act on whistleblowers' concerns.
Their worries were echoed by MPs during a Westminster Hall debate on the issue this week.
Philippa Whitford, the SNP's health spokeswoman, said: "A nurse had come forward years and years ago, and could have saved hundreds of lives had she been listened to.
"Not being listened to is almost the least that can happen to a whistleblower, in that often they suffer detriment or reprisals and even lose their jobs."
Care minister Caroline Dinenage said she was "not averse to reviewing the legislation".
Employees who blow the whistle on wrongdoing in their workplace are supposed to be protected by the 1988 Public Interest Disclosure Act (PIDA).
But the law does not require employers to investigate concerns raised. It only allows staff to sue for compensation if they have suffered harm, such as unfair dismissal, as a result of speaking out.
Those who do sue face lengthy legal battles and can remain blacklisted, their careers in tatters, even if they win. If they lose, they often face financial ruin.
"To battle means, for a lot of people, if they lose the case they lose their house or their mortgage," said Kevin Beatt, a former consultant cardiologist who was sacked by Croydon NHS trust in 2012. He raised the alarm over staffing shortages and ageing equipment following the death of a patient.
The trust claimed his allegations were "unsubstantiated and unproven" and amounted to gross misconduct, but an employment tribunal in 2014 ruled Dr Beatt had been unfairly dismissed.
Four years later, the 67-year-old has yet to receive compensation and remains effectively unable to work in the NHS.
"The process just goes on and on and on," Dr Beatt told The Independent. He has been awaiting a High Court remedy hearing to award him compensation for more than a year.
"I've spent seven years fighting a dishonest institution, and I'm one of the few whistleblowers to have actually won their case," he added.
Minh Alexander, a former consultant psychiatrist who was forced out of her job after exposing suicides at her Cambridgeshire mental health trust, said: "It's rare for any whistleblowers who are involved in prolonged battles of this sort not to develop some form of anxiety or depressive disorder eventually. You can only hold out for so long.
"What employers do is they deflect from the public interest issues and turn the whole thing into an employment issue which pathologises the whistleblower.
"It becomes a witch hunt about trying to claim that the whistleblower is a difficult person, that they are a troublemaker, they are the problem."
According to the National Guardian's Office, 356 NHS whistleblowers said they faced reprisals from their employers last year, ranging from "subtle" persecution by closing off career opportunities to being unjustly fired.
Whistleblowers in other public services, as well as other sectors including financial services, face similar recriminations for speaking out.
"I see it across the entire gambit of all forms of employment," said employment lawyer Jack Mitchell, a leading specialist on whistleblowing and discrimination claims.
Martin Morton, a former social worker at Wirral Council, said bosses drew up "a coordinated plan to get rid" of him after he exposed how the authority was systematically overcharging adults with learning disabilities for rented accommodation.
His revelations eventually triggered independent investigations which forced to council to apologise and repay £450,000 to service users. However, speaking out also cost him his job and left him penniless and suicidal.
In 2011, an independent inquiry concluded senior council officers had bullied Mr Morton and "abused power".
"Some of the tactics that were used against me were absolutely appalling," he said. "What these people do is harassment, if you were in any other arena. It's sustained and it's cruel."
Mr Morton reached a settlement with the council in 2014 under laws designed to prevent harassment. He is calling for "serious sanctions", such as criminal charges, to be introduced to prevent abuse of whistleblowers.
"We need find a way in which whistleblowers do not have to lose everything for doing the right thing," he added.
Ms Whitford told The Independent there "has to be some form of enforcement and some form of punishment for public bodies who are brushing things under the carpet and actually shooting the messenger".
"When someone has real concerns about how a trust or department is being run or how an individual is behaving, they need to be able to come forward safely or else you are exposing the public to danger," the MP added.
UK news in pictures

Show all 50
Mr Mitchell, who has worked extensively on whistleblowing cases in the two decades since PIDA was introduced, said it was clear the law "just isn't working".
He called on the government to establish a "dedicated and distinct tribunal" to investigate whistleblowing claims. This would mean employees avoid lengthy and costly legal battles with their employers, who under the current system can spend millions in public money fighting the case.
Only 3 per cent of cases are won by whistleblowers at employment tribunals, although others reach settlements with their employers.
"There is no real remedy other than compensation after you've lost your career," added Mr Mitchell. "Why should whistleblowers suffer so much? I've won cases for employees and I've yet really to have any of them say, 'yep, I'd do that again'."
Norman Lamb, the Liberal Democrat former care minister, said whistleblowers "literally risk everything to speak out".
He added: "It will be one the things, in terms of lessons learned from Gosport, that needs to change, and not just with new rules for the healthcare system.
"You have to people willing to speak out when things go wrong or when there is wrongdoing, in any sector of the economy. If you don't, then wrongdoing continues and is rewarded."
A Department of Health and Social Care spokesman said: "We expect all NHS organisations to support whistleblowers and take claims seriously. We want NHS staff to feel supported to speak up when they have concerns – that's why we legislated in May this year to protect whistleblowers from discrimination when applying for jobs and every NHS organisation is required to have a Freedom To Speak Up guardian – there are now over 560 in place."
Register for free to continue reading
Registration is a free and easy way to support our truly independent journalism
By registering, you will also enjoy limited access to Premium articles, exclusive newsletters, commenting, and virtual events with our leading journalists
Already have an account? sign in
Join our new commenting forum
Join thought-provoking conversations, follow other Independent readers and see their replies