UK weather: Mild Christmas Day means most of country to miss out on snow
'There could be a White Christmas – high in the Scottish hills'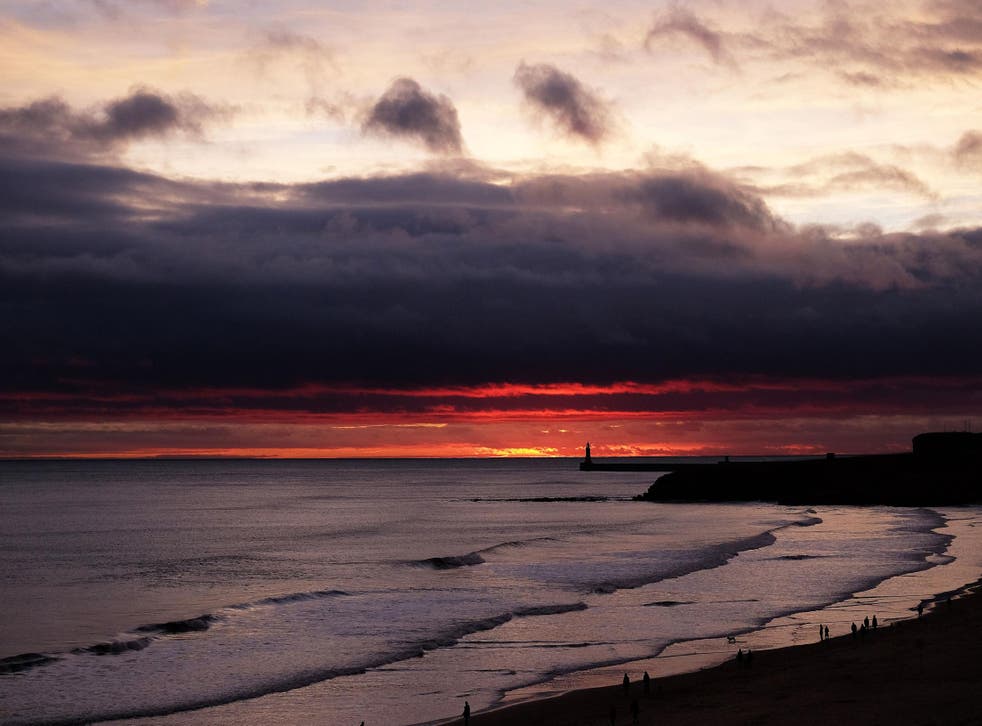 Most of the UK is expected to be spared a white Christmas, with an unseasonably mild day forecast.
Temperatures in England are set to hit a relatively balmy 13C, not far off ​Britain warmest Christmas day on record - when 15.6C was recorded in Killerton, Devon in 1920,
Met Office meteorologist Marco Petagna told The Independent the weather would be wet and windy in the northern and western parts of the UK.
"There will be a wintry mix across the UK with sunshine and scattered showers," he said.
"There could be a White Christmas – [but only] on high in the Scottish hills".
Heavy rain over Northern Ireland, Northern England and southern Scotland will turn to snow over Scottish hills in the afternoon.
Later on in the day, parts of Scotland, Wales and central southern England can expect showers, some of which can bring sleet and snow on the hills.
Met Office forecaster Greg Dewhurst said: "It's looking like a pretty grey Christmas.
"Some places in Scotland will see some snow, but it will be getting dark by then. It's more likely they could wake up to snowy scenes tomorrow, mainly in the hills.
For years, Christmas was declared "white" if a single flake of snow was observed by a professional meteorologist falling on the roof of the London Weather Centre.
The Met Office has now broadened its definition to extend to other parts of the country, although the snow still has to be recorded by a professional.
In addition to rain there will also be strong winds which will spread eastwards across all parts of the UK and wintry showers in the north.
England's capital will be cloudy but mild during the day, and wetter during the night.
Northern Ireland, western Scotland and parts of north-west England will see heavier and more persistent rain on Christmas Day, while Boxing Day is likely to be sunnier but colder for most parts.
Register for free to continue reading
Registration is a free and easy way to support our truly independent journalism
By registering, you will also enjoy limited access to Premium articles, exclusive newsletters, commenting, and virtual events with our leading journalists
Already have an account? sign in
Register for free to continue reading
Registration is a free and easy way to support our truly independent journalism
By registering, you will also enjoy limited access to Premium articles, exclusive newsletters, commenting, and virtual events with our leading journalists
Already have an account? sign in
Join our new commenting forum
Join thought-provoking conversations, follow other Independent readers and see their replies