White poppies: What do they symbolise and where can I buy one?
Some choose to wear a white poppy as a symbol of peace - but they have been controversial in the past
Samuel Osborne
Wednesday 04 November 2015 18:53 Comments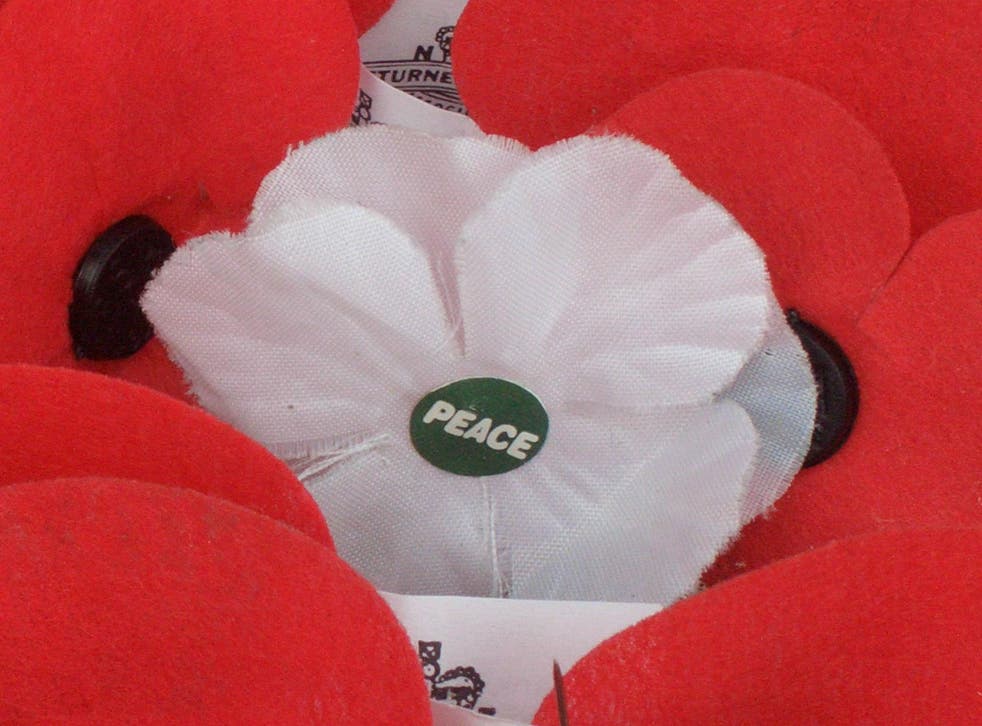 As Remembrance Day approaches, many choose to wear a red poppy and donate to the Royal British Legion to commemorate the soldiers who have died in war.
However, some people choose to wear a white poppy alongside or instead of their remembrance poppy, as a symbol of peace. They are sold by the Peace Pledge Union, which runs the White Poppies for Peace appeal.
People choose to wear the white poppy for several reasons, whether it be to commemorate civilians as well as soldiers or in protest of current and future wars.
Some argue the red poppy has become too political, and that some politicians have used the powerful feelings it evokes to justify war.
"The White Poppy symbolises the belief that there are better ways to resolve conflicts and embodies values that reject killing fellow human beings for whatever reason," the Peace Pledge Union's website reads.
"We strive to ensure that its radical anti-war message of 'no to any war' remains firmly embedded in the symbolic meaning of our white poppy."
But critics argue white poppies dishonour the war dead and divert funds from the Royal British Legion, which supports serving members of the British Armed Forces and their families.
Other alternatives to red poppies include purple poppies, which are worn to remember the animal victims of war.
Register for free to continue reading
Registration is a free and easy way to support our truly independent journalism
By registering, you will also enjoy limited access to Premium articles, exclusive newsletters, commenting, and virtual events with our leading journalists
Already have an account? sign in
Join our new commenting forum
Join thought-provoking conversations, follow other Independent readers and see their replies