Why did the sheep cross the river? Because the Worshipful Company of Woolmen have the ancient right to drive them
Traffic redirected and commando squadron officers on patrol as 20 Suffolk and Texel sheep are escorted across London Bridge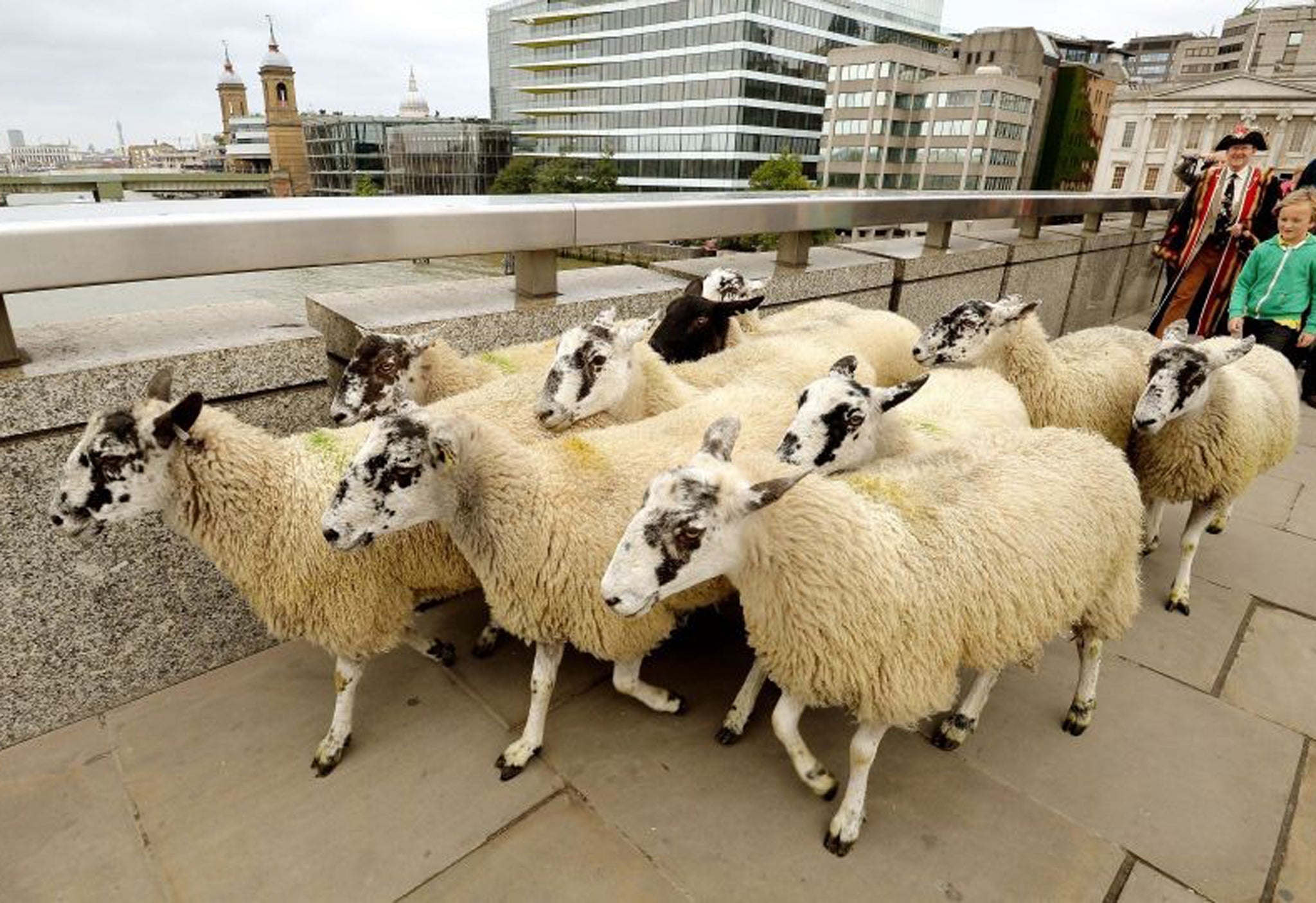 With traffic redirected and commando squadron officers on patrol, London Bridge appeared on security lockdown as a flock of sheep were herded across the Thames in the re-enactment of a medieval charter.
Crowds watched bemused as 20 Suffolk and Texel sheep were escorted over The Thames by the Worshipful Company of Woolmen, one of 109 Liveries in the capital. "We're exercising our ancient right to drive sheep across London Bridge as freemen of the City of London," said Elizabeth Rogers, from North London, clutching a herding stick and blue bonnet. "I guess nowadays it should be some of London's bankers that we're keeping a more watchful eye on."
The right to drive sheep across London Bridge was originally granted to allow traders to bring sheep into the City for sale in the 12th Century. But the title is now largely honorary as the Corporation of London says the law applied only while there were still livestock markets in the City. The event, the first of its kind in five years, was to raise money for the Lord Mayor's appeal.
Join our commenting forum
Join thought-provoking conversations, follow other Independent readers and see their replies