Wild beaver spotted in England for first time in 800 years
The rare sighting could mark a return for the mammal which is popular across the rest of Europe
Adam Withnall
Thursday 18 July 2013 16:33 Comments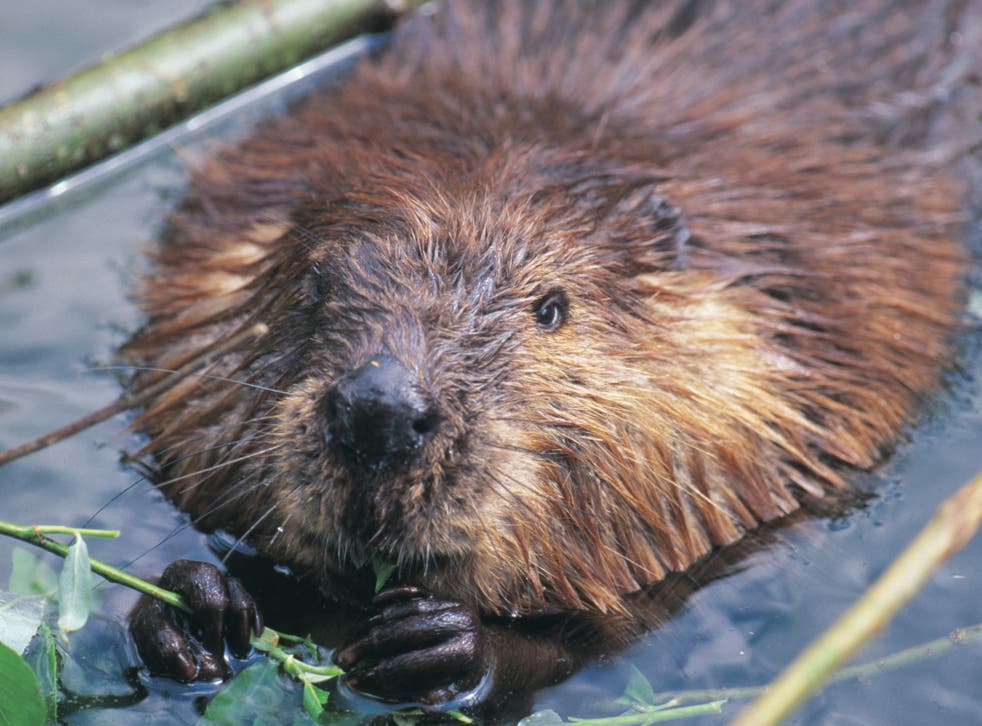 The first wild beaver living in England for more than 800 years is believed to have been spotted by a woman walking her dogs in Devon.
Lorna Douglas, 35, was by the banks of the quite inappropriately-named River Otter near her home in Budleigh Salterton, when one of her dogs became interested in something in the water.
What she found must have been quite a shock. Ms Douglas was able to identify the beaver by its large, distinctive tail, and experts confirmed that it was indeed one of the European variety, not seen living wild in England since before the 12th century.
The last wild beavers in the UK were in Scotland, but those were hunted to extinction in the 16th century. And while there are more than 600,000 of the creatures across Europe since they became a protected species in the 1920s, they have never been successfully reintroduced here – until now.
Ms Douglas told the Daily Mirror: "I've lived here for about 25 years and never even seen an otter, let alone a beaver. It seemed really friendly and swam in circles a few times before going back under a tree."
There are small numbers of beavers living in captivity across the country, but these are carefully tagged and monitored. Cornwall-based expert Derek Gow, who keeps a small colony not far from the site of Ms Douglas's finding, told the Telegraph it was not one of his. He said: "We have around 15 beavers on our farm and it is definitely not one of ours.
"I have no idea where it may have come from. It is a positive sign that one has been spotted. They bring so much pleasure to people's lives and are very important to Britain's rivers and ecology."
While some people see beavers as a thread to the nation's river habitats, a 2009 report by Natural England looking into their reintroduction came up with very positive findings.
It read: "The evidence gathered in this report clearly shows that it is feasible to reintroduce beavers into England and that many benefits are likely to accrue, not least the potential for beavers to assist with river and floodplain restoration.
"Moreover, the success of reintroductions elsewhere in Europe has demonstrated the feasibility of putting in place measures to deal with any possible adverse consequences. A second phase… should focus on education of the wider public about beavers."
It could be that Ms Douglas's sighting could be the first step in the beginning of that process.
Register for free to continue reading
Registration is a free and easy way to support our truly independent journalism
By registering, you will also enjoy limited access to Premium articles, exclusive newsletters, commenting, and virtual events with our leading journalists
Already have an account? sign in
Join our new commenting forum
Join thought-provoking conversations, follow other Independent readers and see their replies