Wild lynx could be reintroduced to British countryside after 1,300 years
The animal charity claims the reintroduction of lynxes could generate millions - but farmers' unions remain unconvinced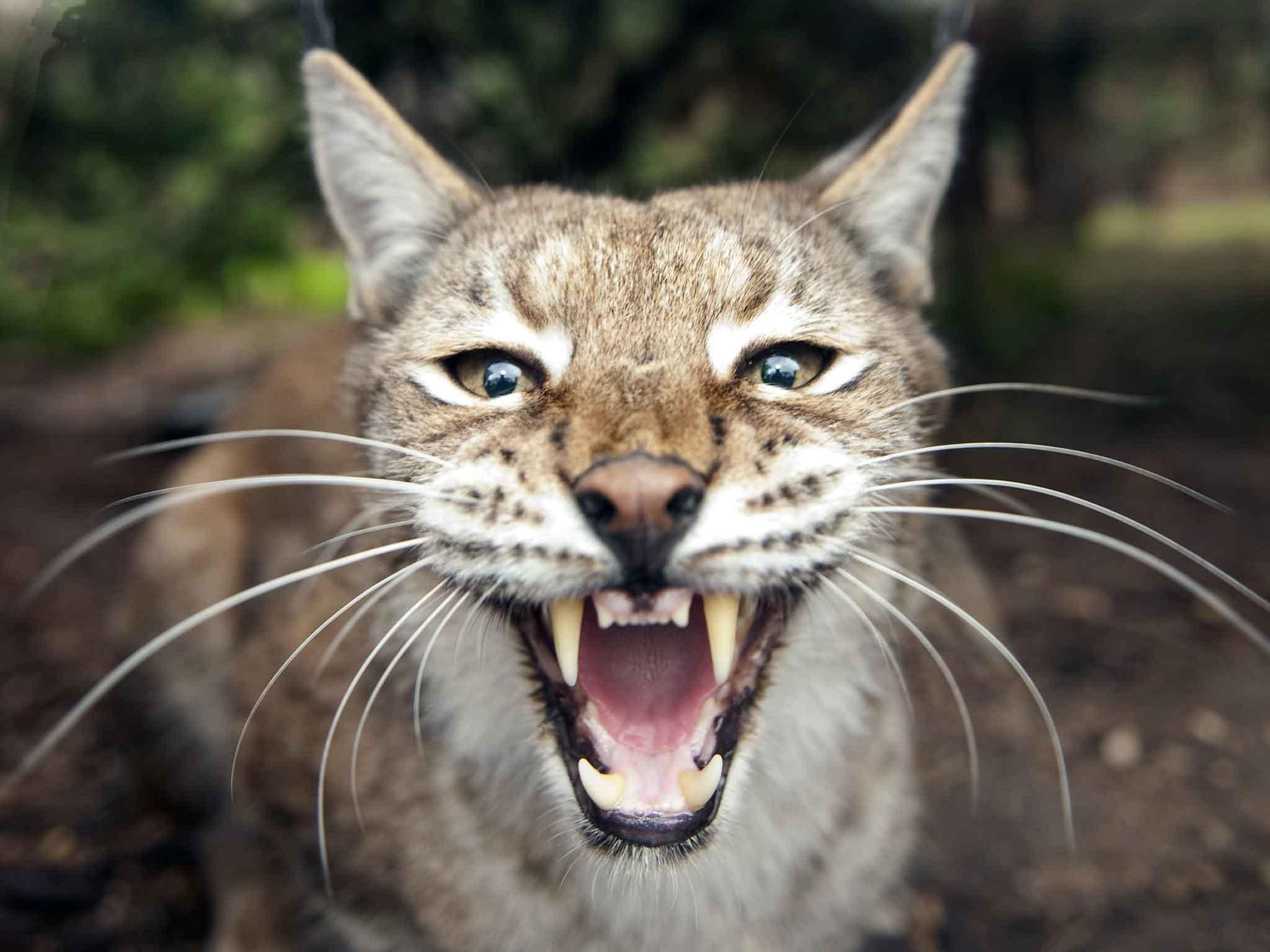 After more than 1,000 years, the lynx could be reintroduced to the British countryside.
The Lynx UK Trust is seeking to release the animals in two locations, examining spots in Argyll and Bute, Northumberland, Cumbria, Norfolk and Aberdeenshire, over a five year period from next year.
If the charity gains approval for a licence, the consultation period of which starts from Wednesday, they intend to release approximately six big cats into each area and then monitor the effects on local agriculture, forestry and deer numbers.
A survey conducted by the charity found 91 per cent of people were in favour of reintroducing the animals, which disappeared from these shores around 1,300 years ago, although farmers unions are hesitant.
"Farmers are quite right to question why and how lynx, absent from Scotland since medieval times, should be reintroduced," Andrew Bauer, deputy director of policy for NFU (National Farmers Union) Scotland told the Herald Scotland.
Mr Bauer added although parts of Europe had no problem with their native lynx population, parts of the continent - such as Norway - reported "tens of thousands of lambs are being predated each year in Norway alone by species such as lynx and wolves."
The Trust claims there is an "overwhelmingly strong" case for the species reintroduction, citing an AECOM report the animal could generate tens of millions from eco-tourism and the positive effects on local agriculture.
"Our cost-benefit analysis shows that the argument for reintroducing lynx to the UK is compelling from an economic, social and environmental perspective," Chris White, senior environmental economist at AECOM – a US consultancy firm – told the Daily Post.
Once widespread, the population fell below 700 between 1930 and 1950. The average lynx weighs between 15 to 28kg, and generally preys on smaller hoofed animals. Nowadays it is mostly threatened by illegal poaching and habitat infringement.
Join our commenting forum
Join thought-provoking conversations, follow other Independent readers and see their replies