William Walker, the oldest surviving Battle of Britain pilot, dies aged 99
How 'The Few' became the even more precious few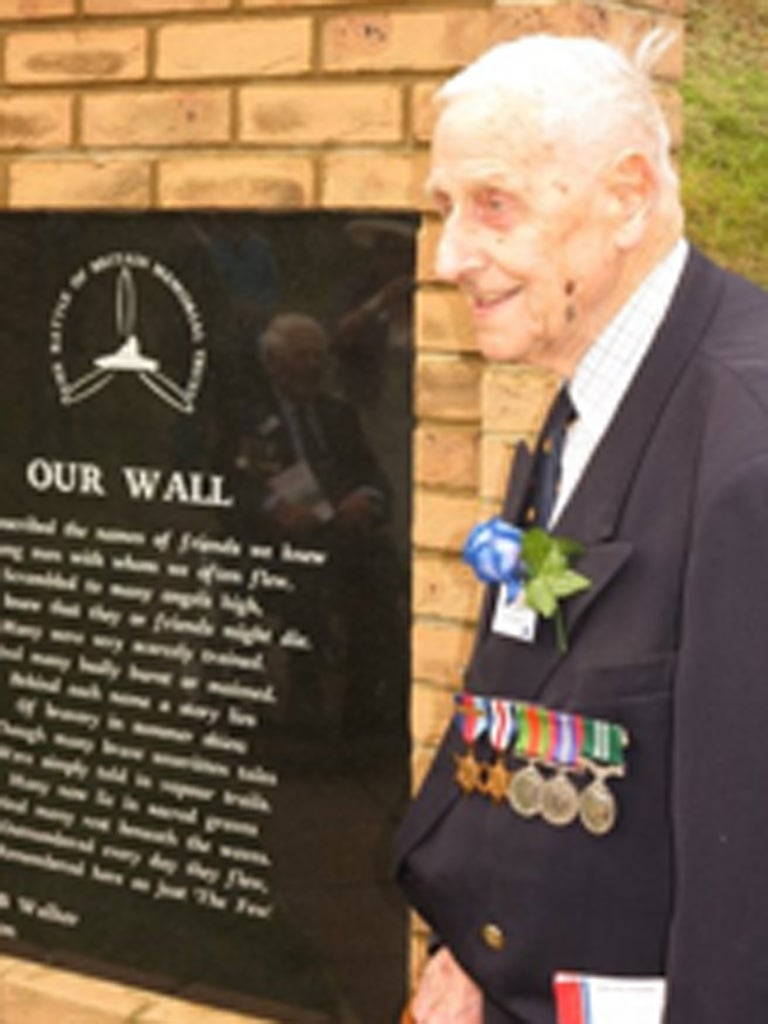 Flight Lieutenant William Walker had just turned 27 when, on the afternoon of 26 August 1940, a vast fleet of Luftwaffe bombers, escorted by Messerschmitt fighter planes, crossed the English Channel with instructions to destroy a number of RAF bases.
Flt Lt Walker, from the No 616 South Yorkshire Squadron, based at Kenley in south London, was rushed to his Spitfire. "Stand by for head-on attack, and watch out for those little fellows above," were the instructions relayed to pilots.
Several Battle of Britain pilots died in the skies above southern England that day. Flt Lt Walker's plane was shot down, and he was shot too. But he bailed out, landed in the Channel and hung on to a shipwreck before being rescued by a fishing boat. He died in hospital on Sunday, aged 99, the oldest surviving pilot from the Battle of Britain.
"He was a warm, engaging and friendly man who always had a twinkle in his eye," said Richard Hunting, CBE, the Battle of Britain Memorial Trust chairman. "He knew how important it was that we continue to tell the story of what he and the rest of the [pilots] did in 1940."
Among the stories Flt Lt Walker, from Hampstead in north London, enjoyed telling was how he was picked up in the Channel by an RAF launch and brought ashore at Ramsgate, where he was greeted by a large crowd and presented with a packet of cigarettes by an elderly woman. When later, a surgeon prised the armour-piercing bullet from his ankle at the RAF hospital, it shot out and hit the ceiling. He kept it as a souvenir.
"Never in the field of human conflict was so much owed by so many to so few," was Churchill's famous tribute to those pilots, made at the height of their battle in the late summer of 1940. Now they are one fewer.
In later life, Flt Lt Walker attended many events on behalf of "The Few", as they are known, including the 2012 Memorial Day at Capel-le-Ferne in Kent. On the side of a monument there, opened by the Queen Mother in 1993, is the poem Our Wall, which Flt Lt Walker wrote.
"Behind each name a story lies / of bravery in southern skies," part of it reads. "Though many brave unwritten tales / Were simply told in vapour trails."
"The Few" were actually 2,937 pilots, in total. The vast majority – 2,342 – were British, but hundreds of Poles, Czechs, French, New Zealanders and Australians flew under RAF Fighter Command in those crucial days, between 10 July and 31 October.
Walker bailed out, landed in the Channel and hung on to a shipwreck before being rescued
Join our commenting forum
Join thought-provoking conversations, follow other Independent readers and see their replies