Detention of Windrush generation not just a 'mistake' but symptom of 'systemic failure' by Home Office
'The Home Office did not behave like a department which had discovered it had made a terrible mistake, demonstrating a systemic failure when it comes to detaining individuals'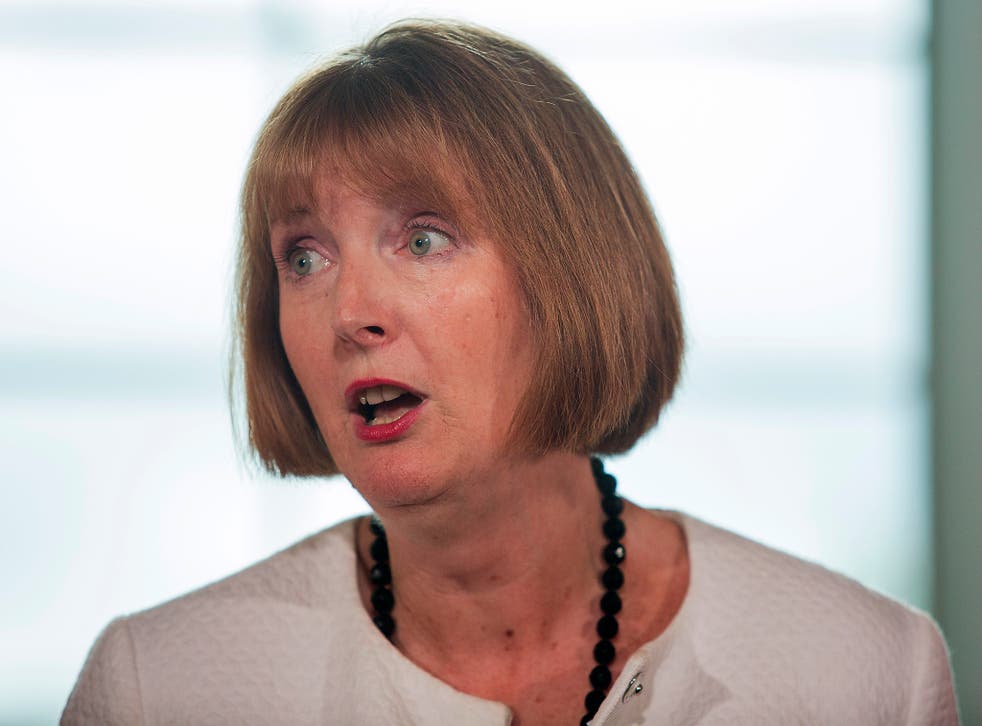 The Home Office has been attacked by a cross-party group of MPs over the wrongful detention of two Windrush citizens which they said amounted to a "total violation of their human rights".
After examining the case files of Paulette Wilson and Anthony Bryan, two children of the Windrush generation, the Home Affairs Committee accused ministers of presiding over "systemic failure" when it comes to detaining individuals.
The committee, made up of Conservative, Labour and SNP MPs, rejected the Home Office's claim that the wrongful detention of Ms Wilson and Mr Bryan – who were both detained twice last year despite having been in the UK since they were children - was a "mistake".
"It is simply not plausible that these cases were just 'mistakes'," said Harriet Harman, chair of the committee.
"The Home Office did not behave like a department which had discovered it had made a terrible mistake, demonstrating a systemic failure when it comes to detaining individuals and depriving them of their liberty."
The case files, released by the Home Office on request of the Human Rights Committee, contained numerous documents submitted to the department demonstrating "consistent and holistic" proof of the British residency.
Yet the Department "simply ground forward" through their processes, traumatising Ms Wilson and Mr Bryan in the process, said the MPs.
The files were published ahead of a hearing earlier this month in which Sajid Javid, and director-general of the Home Office's Border Immigration and Citizenship System, Glyn Williams, conceded that mistakes were made by the department in both cases and promised that lessons would be learnt.
The committee recommended that the Home Office review its use of detention for immigration purposes to ensure it doesn't use it unlawfully, and called for a fundamental change in the law, culture and procedures to protect human rights in the work of the department.
"The home secretary's personal commitment to human rights is important. This report should alert him to the scale of human right violations within the powerful department he now leads," said Ms Harman.
"What happened to these two people was a total violation of their human rights by the state's most powerful government department. It needs to face up to what happened before it can even begin to acknowledge the scale of the problem and stop it happening again."
Shadow home secretary Diane Abbott said the treatment of Ms Wilson and Mr Bryan was a "damning indictment" of how the government's hostile environment policy led to the Windrush scandal.
"It is clear beyond any doubt that these were not isolated mistakes or the product of a few overzealous officials. We know now that there were deportation targets and even that bonuses were paid for meeting them," she said.
"Innocent people were routinely accused of being illegal immigrants, and then had to try to prove they were not."
Labour MP David Lammy, who has campaigned for the rights of Windrush citizens, said the report demonstrated the Home Office's "disregard for human rights".
"The arbitrary and baseless detention of Windrush citizens is a clear violation of their right to liberty, as set out by Article 5 of the European Convention on Human Rights," he said.
"The abuses of human rights set out by this report are not one-off mistakes, but the direct and inevitable consequence of a hostile environment policy in which the assumption of innocent until proven guilty is replaced by the assumption that innocent people are illegal immigrants."
Mr Lammy said the Home Office's response to this crisis months after he first raised the issue in parliament had been "shocking", with Windrush victims made destitute still waiting for compensation and the Home Secretary "ignoring" calls to establish a hardship fund.
Windrush generation: threat of deportation from UK

Show all 15
The Windrush scandal has seen people who arrived from the Caribbean between the late 1940s and early 1970s, who have every right to be in the country, targeted by immigration officials.
A dedicated taskforce set up in the wake of the scandal, which came to a head five weeks ago, has taken tens of thousands of calls, with more than 2,800 appointments made through the helpline and 2,104 documents confirming settled status issued so far.
A Home Office spokesperson said: "The home secretary has offered personal apologies to Mr Bryan and Ms Wilson and has been clear that the Home Office must learn from the wrongs experienced by them and other members of the Windrush generation.
"Our priority is to ensure that those who have struggled to demonstrate their right to be here are supported to do so and we have issued more than 2,000 documents confirming people's settled status. In addition we have committed to setting up a compensation scheme.
"But we know that it is equally important that we ensure that nothing like this can happen again. That is why we are carrying out historical reviews of detention and removals."
Register for free to continue reading
Registration is a free and easy way to support our truly independent journalism
By registering, you will also enjoy limited access to Premium articles, exclusive newsletters, commenting, and virtual events with our leading journalists
Already have an account? sign in
Register for free to continue reading
Registration is a free and easy way to support our truly independent journalism
By registering, you will also enjoy limited access to Premium articles, exclusive newsletters, commenting, and virtual events with our leading journalists
Already have an account? sign in
Join our new commenting forum
Join thought-provoking conversations, follow other Independent readers and see their replies