Scrap report or stand down, Windrush campaigners warn race commission chair
Exclusive: The lord mayor of Liverpool, Professor Leslie Thomas QC and Windrush National Organisation have all backed letter to Dr Tony Sewell
Nadine White
Saturday 10 April 2021 18:07 Comments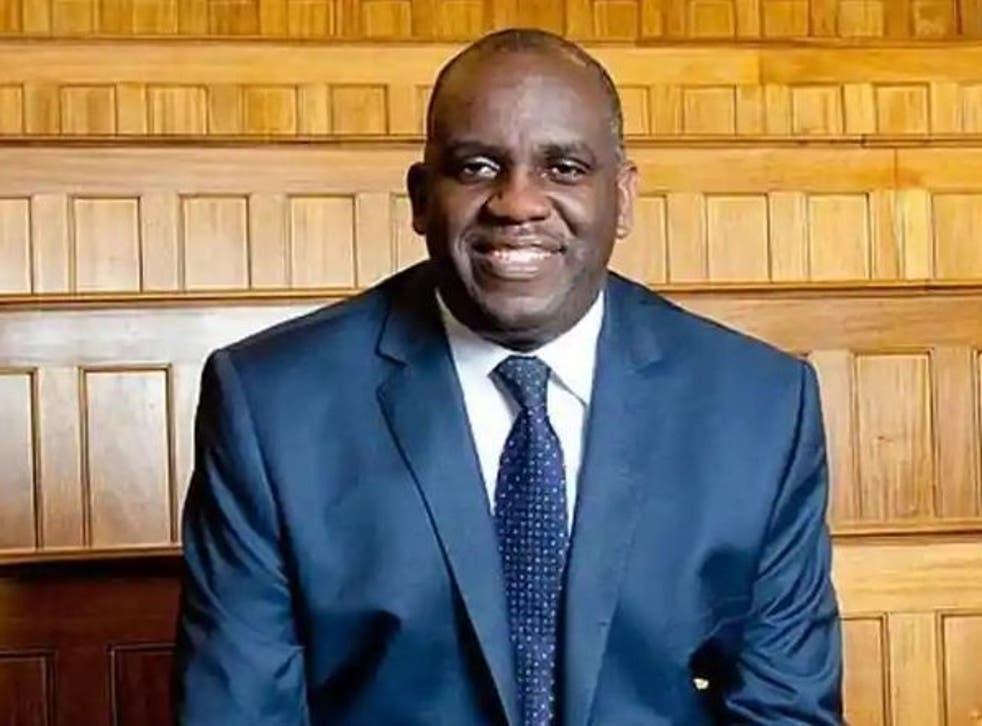 A group of prominent Windrush campaigners have urged Dr Tony Sewell to abandon his recent race commission report.
In a five-page letter, over 100 signatories, including Patrick Vernon OBE, former deputy London mayor Lee Jasper and survivors of the Windrush scandal, have accused the government-backed Commission on Race and Ethnic Disparities of "ignoring" the atrocities wreaked by the Home Office.
The letter suggests that the commission is colluding to "deny the experiences" of hundreds of black British citizens who were unlawfully stripped of their right to live and work in the UK.
Dr Sewell was widely condemned last week after the commission's report on racial disparities concluded that Britain was not an institutionally racist country and recommended teaching a "new story" of positivity around slavery.
"Your report is a dreadful attempt to rewrite history and denigrate it to a footnote. You are effectively denying the true experiences and existences of black people, so that the annals of history will once again favour the oppressors," the campaigners' letter reads.
"The origins of these more contemporary injustices are steeped in historic legislation fuelled by people like Enoch Powell, Oswald Mosley and Margaret Thatcher, the latter of whom referred to this country as becoming swamped by migrants.
"Do you think that these injustices are imagined?
"People we know have been denied lifesaving medical treatment, lost jobs and houses, have been detained, removed and deported. People we know have died and large numbers are affected by ongoing trauma – an intergenerational trauma. Have you noticed that the victims of the Windrush scandal are mostly people of African and Caribbean descent?"
The Windrush scandal is only mentioned twice throughout the 258-page report.
It notes that the scandal, which saw numerous black people who had migrated from the Caribbean to Britain detained or deported under Conservative "hostile environment" policies, left this cohort feeling "rightly" let down, but says that "outcomes such as these do not come about by design, and are certainly not deliberately targeted".
Addressing this point, the letter's authors write: "The injustices meted out to the Windrush generation are ... well known. Why then is the only reference to the scandal in your report a suggestion that those affected feel let down? Let down? This is not how we would describe it. Lives have been destroyed."
The scandal is far from resolved, with the Home Office having paid £6 million to just over 400 claimants – out of a total possible compensation payout of £570m.
In a foreword to the report, Dr Sewell says some communities are haunted by "historic" racism, and that there has been a "reluctance to acknowledge that the UK had become open and fairer".
The academic, who is himself a descendant of the Windrush generation, concludes: "Put simply, we no longer see a Britain where the system is deliberately rigged against ethnic minorities. The impediments and disparities do exist, they are varied, and ironically very few of them are directly to do with racism.
"Beneath the headlines that often show egregious acts of discrimination, the Windrush scandal most recently, incremental progress is being made as our report has shown beyond doubt. Through focusing on what matters now, rather than refighting the battles of the past, we want to build on that progress."
The letter was organised by leading immigration lawyer Jacqueline McKenzie, on behalf of McKenzie Beute and Pope and the Centre for Migration Advice and Research's Windrush Justice Project. Ms McKenzie has provided legal representation for numerous people affected by the scandal.
The campaigners are now urging Dr Sewell to either amend the report or stand down.
"We believe that you must revisit your work and examine the data more closely, seek evidence from a wider variety of sources, consult experts in a credible way and start to draw conclusions based on the facts," says the letter.
"If you cannot do that, then you should stand down from a commission that is meant to be investigating race and disparity to understand the current issues and how government and society can work together to address them."
The 30 recommendations from the Windrush Lessons Learned Review by Wendy Williams should also be implemented as a matter of priority, the campaigners have said. These include engaging meaningfully with communities to develop policy.
Though the commission claims to have spoken to communities as part of its engagement, none of the Windrush campaigners or groups involved in the letter were contacted by Dr Sewell.
Ms Williams did not make a definitive finding of institutional racism in the Home Office, following her review of the Windrush scandal, but she expressed serious concern that its failings demonstrated an "institutional ignorance" and thoughtlessness towards race and history which "were consistent with some elements of the definition of institutional racism". 
In the report, the commission recognises the "wisdom" and lived experience of the Windrush generation and states this "needs to be framed into a message that speaks more about responsibilities, conflict resolution, and the building of bridges".
Register for free to continue reading
Registration is a free and easy way to support our truly independent journalism
By registering, you will also enjoy limited access to Premium articles, exclusive newsletters, commenting, and virtual events with our leading journalists
Already have an account? sign in
Register for free to continue reading
Registration is a free and easy way to support our truly independent journalism
By registering, you will also enjoy limited access to Premium articles, exclusive newsletters, commenting, and virtual events with our leading journalists
Already have an account? sign in
Join our new commenting forum
Join thought-provoking conversations, follow other Independent readers and see their replies