Home Office failing to meet pledge to resolve Windrush cases within two weeks
Windrush citizens waiting weeks for cases to be resolved despite Home Office pledge to rectify issues within two weeks of evidence being provided
May Bulman
Social Affairs Correspondent
Monday 04 June 2018 21:33 Comments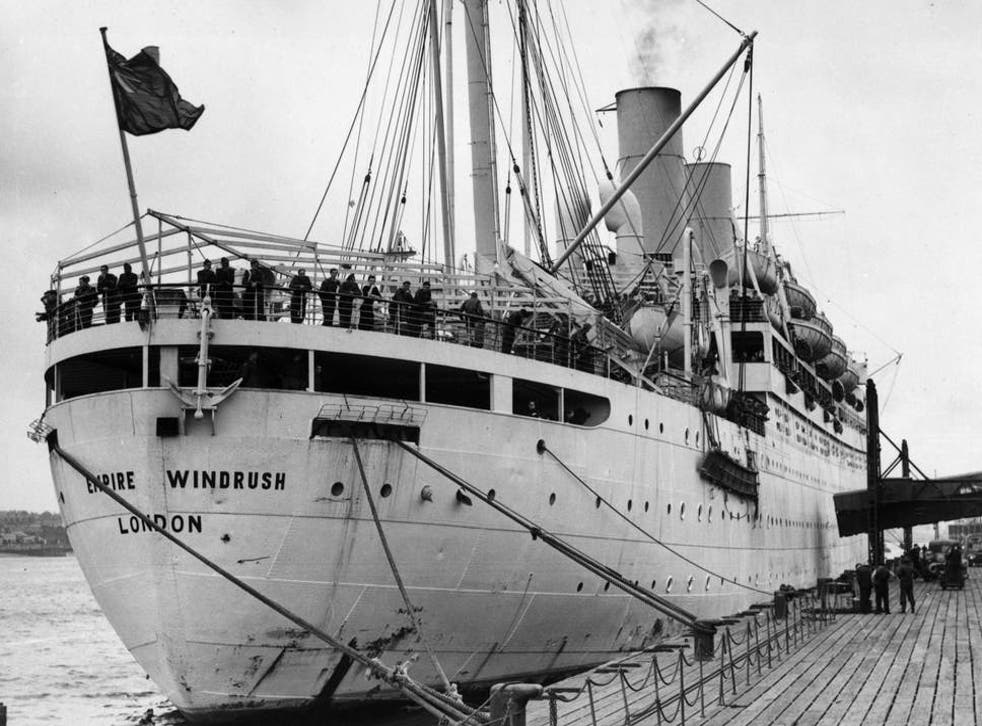 The Home Office is failing to meet its own pledge to resolve Windrush cases within two weeks of receiving evidence from those affected, it has emerged.
David Lammy, the Labour MP who spearheaded the campaign that highlighted the plight of the Windrush generation, said he has sent letters to the Home Office regarding a dozen separate cases in his constituency, none of which has been dealt with within the deadline.
The Labour MP told The Independent seven of these individual's cases had passed the two week target and a further six cases were approaching the deadline but were yet to receive any replies or confirmations.
Separately, a Windrush man in Yorkshire who has lived in Britain in 1965 told The Independent he waited four weeks to receive his biometric residence permit after contacting the taskforce in April after the scandal broke.
A dedicated taskforce set up by the Home Office in the wake of the scandal to help Commonwealth citizens confirm their UK status has so far taken more than 13,000 calls, of which 5,000 have been identified as potential cases.
Announcing the new team in April, the then Home Secretary Amber Rudd said: "This team will help these applicants demonstrate they are entitled to live in the UK and will be tasked with resolving cases within two weeks of when the evidence has been provided."
Lorenzo Hoyte, 61, contacted the taskforce when the scandal broke out in April, and waited for a month before he received his biometric card, which identifies one's rights to studying, working or receiving benefits in the UK.
The Barbados-born welder, who arrived in the UK when he was nine, said his inability to acquire documentation had prevented him from getting a full-time job and taking out a mortgage, and meant he was unable to go to his mother's funeral or watch his sister perform for the UK in the Olympics.
"They don't give you information. No one's telling you anything. You have to find out over the internet. Before Windrush, before anyone knew this was happening, you'd call up and just go around in circles, and that's what it's going to get like again. They pass you from pillar to post.," said Mr Hoyte.
"I'd have thought with something as important as this they'd have acknowledged it with a message or phone call or something."
Mr Hoyte recalled being "frightened to death" before the Windrush campaign because of fears that trying to resolve issues with the Home Office could lead to deportation.
"I no longer have the fear of being deported so I can now get in touch with the Home Office. But before all of this came out you would speak to other people in the black community and hear tales about people who have tried to get in touch with the government and ended up getting deported," he said.
"When that happens, you try and keep a low profile and stay out of the government's way. You don't know if someone is going to come and get you."
It comes after Mr Javid revealed last month that there were 63 cases of Caribbean nationals who may have been removed from the country despite living in the UK legally for decades.
Responding to the government's failure to meet its two-week target, Mr Lammy said: "It's absolutely shocking that the Home Office is failing to even meet its own deadlines after putting so many Windrush citizens through so much undue pain and suffering.
"How many more cases have missed this deadline? If this is happening to seven of my constituents then this problem will be widespread and raises serious questions about whether the Home Office's taskforce is fit for purpose.
Windrush generation: threat of deportation from UK

Show all 15
"The Home Secretary should consider spending less time in TV studios and more time sorting out his department and getting a grip of this crisis."
The Windrush scandal has seen people who arrived from the Caribbean between the late 1940s and early 1970s, who have every right to be in the country, targeted by immigration officials.
Some have lost jobs and homes for failing to have the right paperwork, while there have also been stories of people being denied critical medical treatment and being targeted for deportation.
A Home Office spokesperson told The Independent: "The Home Office has been clear that we want to swiftly put right the wrongs that have been done to this generation and are committed to supporting those involved through the process.
"We have been clear that we will aim to resolve all Windrush cases within two weeks of obtaining the necessary evidence."
Register for free to continue reading
Registration is a free and easy way to support our truly independent journalism
By registering, you will also enjoy limited access to Premium articles, exclusive newsletters, commenting, and virtual events with our leading journalists
Already have an account? sign in
Join our new commenting forum
Join thought-provoking conversations, follow other Independent readers and see their replies