Woman fined £600 and threatened with jail after accidentally putting cardboard box in wrong bin
'My daughter was so upset because she thought Mummy may be spending Christmas behind bars,' says Alison Mapletoft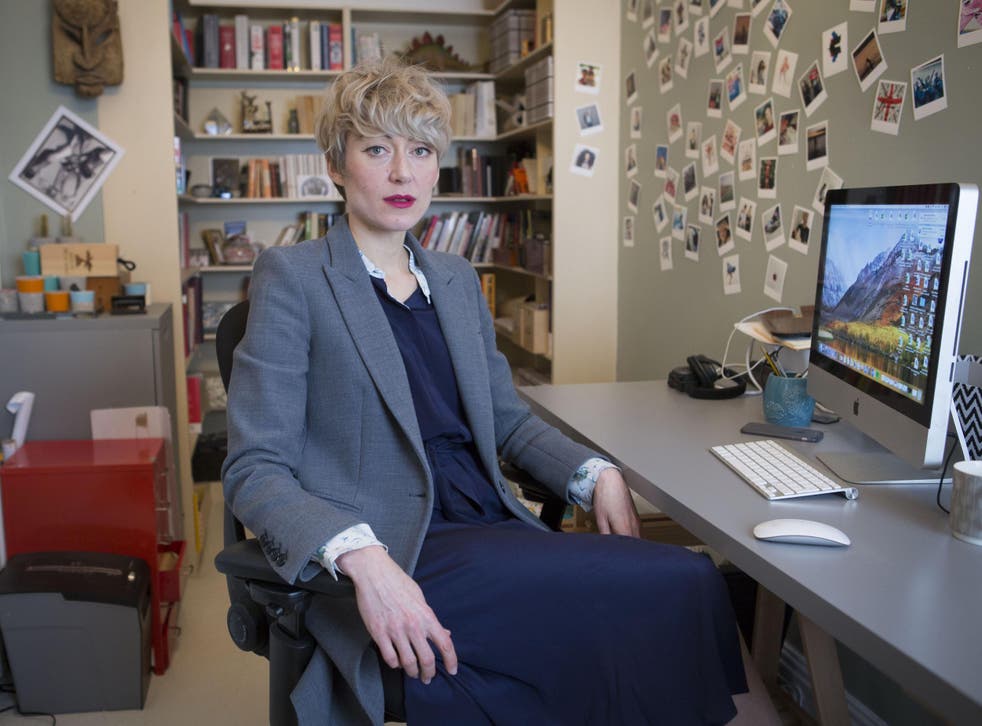 A woman was given a £600 fine and threatened with jail after she accidentally put a single cardboard box in the wrong bin.
Alison Mapletoft and her family were left "extremely distressed" when an enforcement firm contracted by her local council demanded the money.
When the mother-of-two phoned 3GS, she was told that she faced a prison sentence or a £2,500 fine unless she paid up.
Now Ms Mapletoft, 39, has demanded an end to the intimidatory tactics employed by 3GS.
She said: "The fines came completely out of the blue and I had no idea what I had done wrong. It simply said I had put a cardboard box in a communal recycling bin instead of having it taken away.
"The letter was difficult to understand and threatened me with court action unless I complied. Given I had wrongly disposed of just one cardboard box, the £600 fine was totally disproportionate
"The whole experience was extremely distressing for my whole family and my daughter was so upset because she thought Mummy may be spending Christmas behind bars."
Ms Mapletoft runs a business making limited edition scarves and cushions from her home in Hove, East Sussex.
Sweden is amazing at recycling
She had a 65cm square box containing eight cushions delivered to a PO box used by her business.
But her husband, Charlie, broke it down and disposed of the box in a communal recycling bin, before workers for 3GS rooted through the rubbish and posted a Fixed Penalty Notice (FPN) to her.
She received one fine of £300 for the offence and a second £300 fine for not having a waste disposal contract in place.
Ms Mapletoft accepts she accidentally put a cardboard box addressed to her firm in a recycling bin rather than having it disposed with commercial waste. But she said the aggressive response by 3GS was unacceptable.
"I don't really have any business waste because I don't make or see my goods from my home," she added. "I had no idea if I disposed of a box in a recycling bin I was technically fly-tipping. That is ridiculous."
UK news in pictures

Show all 50
She said 3GS does not hand out warnings and there is no appeals procedure in place for individuals to challenge fines.
Ms Mapletoft said she and her family were so stressed by the tactics used by the company they paid the two fines.
Based in Basingstoke, Hampshire 3GS claims to be a "reputable" and "ethical" firm providing services such as environmental and parking enforcement to councils and private companies.
It provides the services free of charge and raises its revenue through levying fines on the public.
Caroline Lucas, Green MP for Brighton, said she had been inundated with complaints about the firm for the disproportionate fines.
In a blog she wrote: "In many of the cases I've been contacted about, a warning, or guidance, would seem a more proportionate response – and I fail to see why it isn't possible for this to happen.
"The Department for Environment, Food and Rural Affairs (DEFRA) guidance on the issue of Fixed Penalty Notices, clearly states that issuing one should be a proportionate response, that they should not be issued where there is no intent. The correspondence I've been sent suggests that 3GS are ignoring DEFRA guidance."
A council spokesperson said: "Anyone who feels they have been wrongly given a fixed penalty notice can make a representation to 3GS in the first instance. If they are still concerned, or wish to give more general feedback, they can write to the council.
"Any cases referred to the council are reviewed on an individual basis to ensure that fixed penalty notices are issued correctly."
3GS refused to comment.
Join our new commenting forum
Join thought-provoking conversations, follow other Independent readers and see their replies