Woman has baby using ovary frozen when she was 9
Moaza Al Matrooshi, 24, is thought to be the first person in the world to have a baby after having the ovary removed and cryopreserved before she entered puberty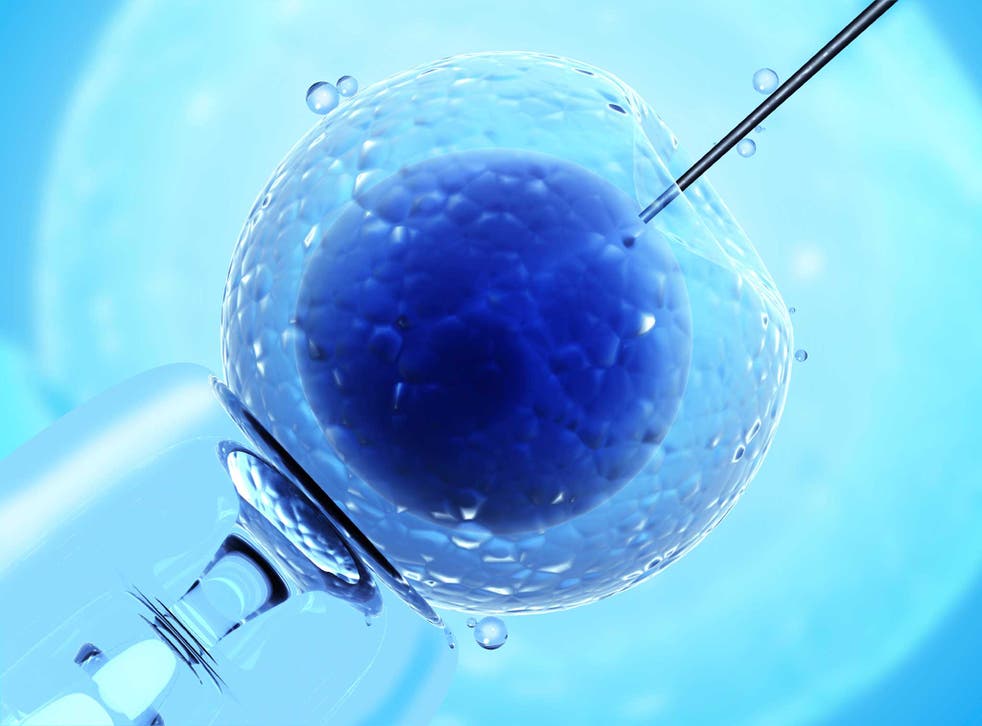 A woman who had her fertility restored using frozen ovarian tissue which was removed when she was a child has given birth.
Moaza Al Matrooshi, 24, is thought to be the first person in the world to be delivered of a baby after having the ovary removed and cryopreserved before she entered puberty.
Ms Al Matrooshi, originally from Dubai, was eight when she had the organ retrieved before having chemotherapy and a bone marrow transplant for the inherited blood disorder Beta Thalassaemia.
As she had not entered puberty, she could not have IVF treatment to allow her ovaries to produce eggs.
Her remaining ovary was only partially functioning following the chemotherapy and she went into early menopause.
Doctors decided to transplant the frozen ovarian tissue back into Ms Al Matrooshi when she was 21 to give her a chance of conceiving using her own eggs.
Ms Al Matrooshi then underwent IVF treatment at Care Fertility with her partner Ahmed and, aged 24, gave birth to a baby boy at the Portland Hospital on Tuesday.
UK news in pictures

Show all 51
Rob Smith, clinic director at Care London, said the birth represented a "landmark in fertility preservation treatment for young girls who risk irreversible ovarian damage following necessary treatments for diseases such as cancer".
"Moaza has become the first woman in the world to give birth following the transplant of her own ovarian tissue removed before puberty."
He said her story was a "beacon of hope to all women who face the prospect of infertility due to invasive treatments at a young age" and sent his "warmest congratulations" to the new family.
"We believe this case is an incredible example of how far IVF has come. In the 15 years since Moaza's ovary was frozen, the success rates for IVF have improved dramatically allowing her to have an excellent chance of achieving a successful pregnancy."
Prof Adam Balen, chair of the British Fertility Society, said: "This is a ground-breaking step in this area of fertility preservation and has the potential to help many young people who face cancer treatment preserve their fertility chances in the future.
"Storing ovarian tissue was pioneered 20 years ago and now the results are coming through.
"Chemotherapy and radiotherapy can have serious side effects on the reproductive organs.
"Storing ovarian tissue and more recently storing testicular tissue is becoming more mainstream but we need more centres providing this service and it is important that a multi-disciplinary team of experts is involved to ensure young people in particular are offered this as an option."
Press Association
Register for free to continue reading
Registration is a free and easy way to support our truly independent journalism
By registering, you will also enjoy limited access to Premium articles, exclusive newsletters, commenting, and virtual events with our leading journalists
Already have an account? sign in
Register for free to continue reading
Registration is a free and easy way to support our truly independent journalism
By registering, you will also enjoy limited access to Premium articles, exclusive newsletters, commenting, and virtual events with our leading journalists
Already have an account? sign in
Join our new commenting forum
Join thought-provoking conversations, follow other Independent readers and see their replies