Maternity units told to allow partners and visitors so mothers are not left to give birth alone
'This must happen now so that partners are able to attend maternity units for appointments and births,' says NHS England's letter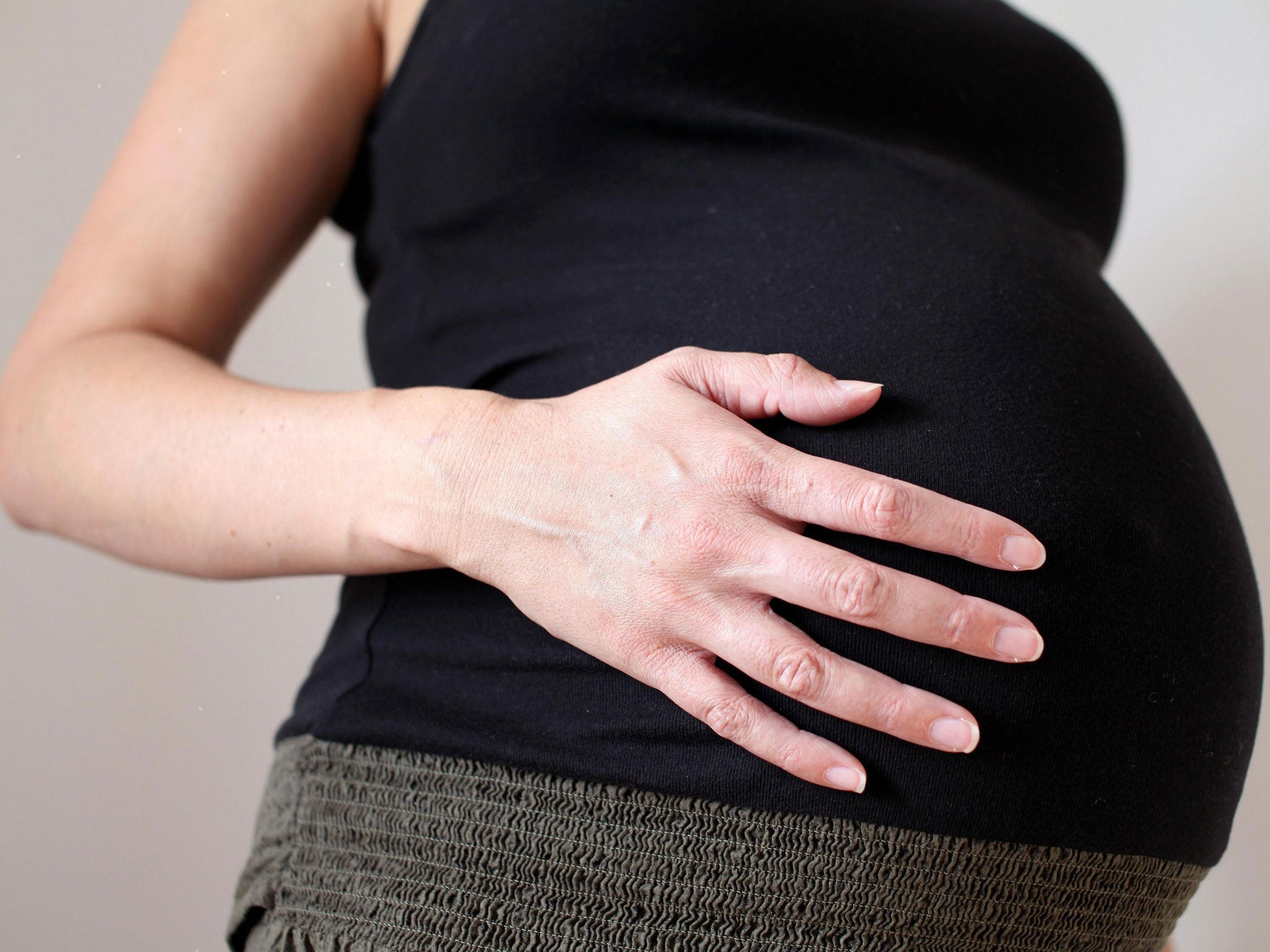 Hospitals have been ordered to allow partners and visitors onto maternity wards so pregnant women are not forced to give birth on their own.
NHS England and NHS Improvement have written to all of the directors of nursing and heads of midwifery to ask them to urgently change the rules around visiting.
The letter, which is dated 19 September and seen by The Independent, says NHS guidance was released on 8 September so partners and visitors can attend maternity units now "the peak of the first wave has passed".
"We thank you and are grateful the majority of services have quickly implemented this guidance and relaxed visiting restrictions," it reads. "To those that are still working through the guidance, this must happen now so that partners are able to attend maternity units for appointments and births."
The letter adds: "Pregnancy can be a stressful time for women and their families, and all the more so during a pandemic, so it is vital that everything possible is done to support them through this time."
Over the weekend, The Independent reported nine in 10 women say their maternity choices were changed due to the coronavirus crisis.
Make Birth Better, a campaign group which polled 458 pregnant women for a new study they shared exclusively, said mothers-to-be have been forced to give birth without partners and have had less access to pain relief in the wake of the public health crisis.
Half of those polled were forced to alter their own childbirth plans as a result of the Covid-19 outbreak – while almost half of those who were dependant on support from a specialist mental health midwife said help had stopped.
Jasmine Bundock, from Ashford in Kent, told The Independent she spent much of her birth alone because of coronavirus restrictions and had since been diagnosed with post-traumatic stress disorder (PTSD) as a direct consequence of having a distressing childbirth.
The 28-year-old, who gave birth in July, said: "For the actual birth, I was induced. Partners were only allowed to come in for normal visiting hours, which is 8am to 8pm. I was by myself for a whole evening and that is when the contractions started. I was completely alone. It was very, very lonely. I wasn't checked on very much. No one came to see me virtually all night. That was pretty horrendous.
"My husband came back the next morning. My blood pressure was really high. I hadn't slept at all. I'm still trying to catch up now. Later that day, he got asked to leave again. I got very, very emotional. I'd had horrible examinations from midwives and contractions starting and stopping. I was in tears and the midwife said: 'Well the quicker you get yourself into active labour, the quicker your husband can get back.' I was in a state, crying. I had a red face and snot coming out. Covid made my childbirth a thousand times worse."
Birthrights, which campaigns for respectful pregnancy care for women, recently warned mothers-to-be were being forced to potentially spend days alone in hospital ahead of giving birth as they grapple with a postcode lottery due to strict visiting restrictions.
Expectant mothers are routinely being blocked from having their birthing partner present until they are in proper labour which can be "worrying" for women who wait for their labour to start in hospital, the organisation previously said.
Join our commenting forum
Join thought-provoking conversations, follow other Independent readers and see their replies