Women 'almost twice as likely' to have criminal records disclosed when applying for work
'Women are still treated as either angels or witches. There is no in between,' says woman with criminal record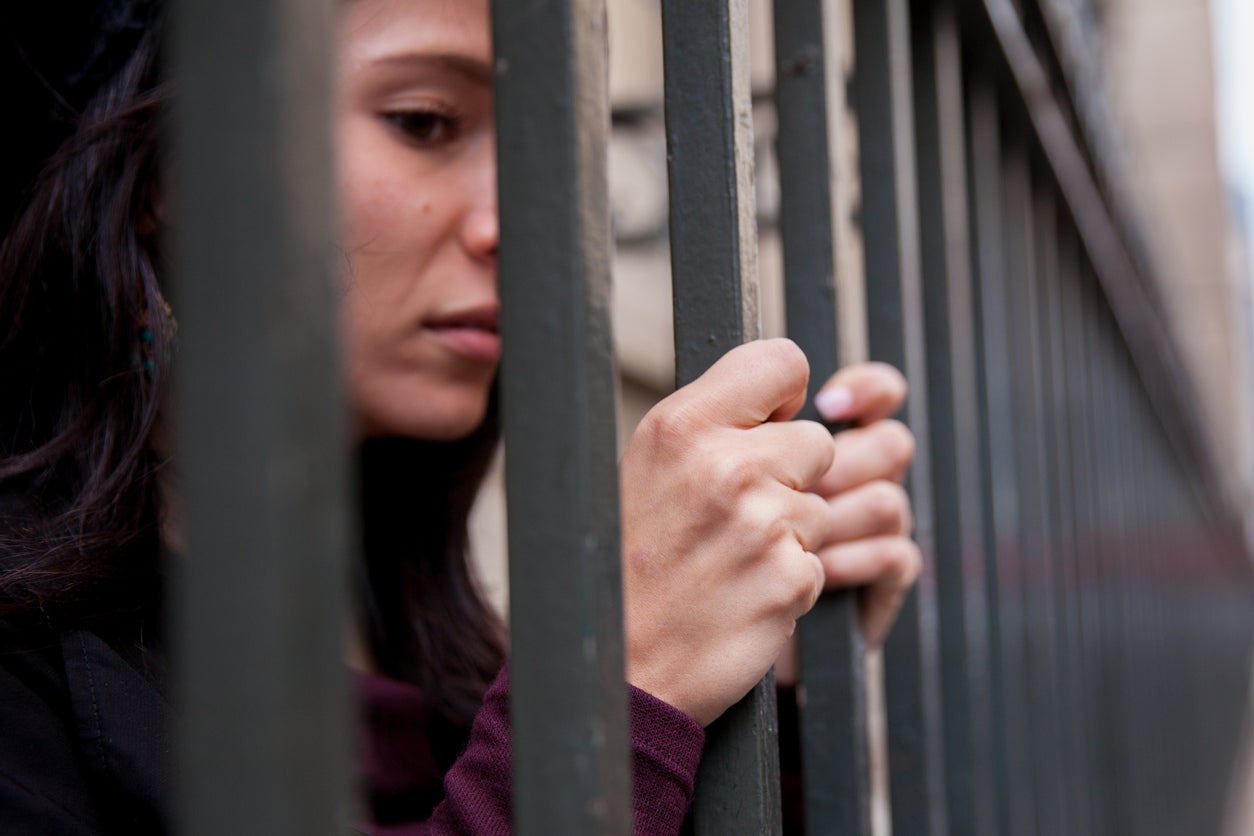 Women are almost twice as likely as men to have their criminal records disclosed when applying for a job, and to suffer "sustained stigma" from employers, a new study has found.
The report, carried out by criminal justice charity Unlock, says that women are more likely to have their criminal record revealed in a DBS check when applying for a job, because female-dominated sectors, such as care work and education, require more checks.
Researchers said that women were less likely than men to have a criminal record, and that women with convictions were often defending themselves from violent partners subjecting them to domestic abuse, or committed the crime to feed their children.
More than half of women polled by the charity, which helps people grappling with obstacles and stigma as a result of their criminal records, said they felt that being a woman aggravated their post-conviction issues, with many saying they were subject to additional stigma.
One woman with a criminal record who spoke with researchers said: "Women are still treated as either angels or witches. There is no in between. Women with convictions are demonised in ways that men never have been".
The researchers, who polled 511 women with criminal records and examined data on checks that disclose convictions, found that almost two-thirds of the women had previously reported suffering domestic abuse. One-tenth of those surveyed said they had been a sex worker, and almost one-third had grappled with addiction or substance misuse.
Frontline service providers have frequently warned that women in prison are often victims of much more serious offences than the ones for which they have been convicted. A report from the Prison Reform Trust found that 80 per cent of women in jail were inside for non-violent offences.
Dr Rachel Tynan, of Unlock, told The Independent that women with criminal records are sometimes "judged more harshly" by employers when applying for jobs.
She said: "It is not that men aren't stigmatised, but men and women are stigmatised in different ways. There is a narrative for the bad boy gone good. That does not exist for women.
"Popular culture doesn't tell the story of the routes to redemption for women like it does for men. Many people know about the criminal justice system from pop culture, from films, from Eastenders and from reading real-life magazines, rather than from news or reports. The space for women in those stories is usually as a victim."
Dr Tynan said that a woman who applies to be a carer or a nursery assistant and then has their criminal record pop up may then be forced to tell their employer about being a sex worker or a victim of domestic abuse, and that that may not "lend itself well" to being seen as a "diligent and professional employee".
"Women in the criminal justice system's stories are rooted in trauma," she added. "Women are often trying to take care of themselves and their families when they commit a crime, but then they're being prevented from doing that because of crimes which often arose out of harm that was done."
The research, which "lifts the lid on the experiences of a group of women who are rarely given a voice", uncovered cases of women who said they received cautions or low-level convictions for actual bodily harm (ABH) against an abusive partner and are now finding it hard to get work.
Dr Tynan said the research shows that women with criminal records have to endure "specific barriers and challenges" and that these are not "properly understood".
She urged the government to carry out a "full root-and-branch review of the criminal records system, including the proportionality and impact on women and people with other protected characteristics".
"We also need to see a dedicated employment strategy that recognises and responds to the specific challenges faced by women leaving prison and on probation," she said. "If women are being locked out of the jobs they have trained for because of minor convictions, how are they supposed to make a positive contribution to society?"
The vast majority of women polled for the study cited employment as an issue, with about six in 10 saying it was the greatest issue they endured.
"I've been struggling to get work," said a woman who did not want to be named. "I can't work in finance or admin roles for local government like I did previously as I need an enhanced DBS. I now work in low-paid cleaning jobs but struggle to find cleaning work as all school cleaners and doctors' surgeries need enhanced DBS checks."
A spokesperson for the Ministry of Justice has been contacted for comment.
Join our commenting forum
Join thought-provoking conversations, follow other Independent readers and see their replies