Women being plagued with debt due to gender pay gap, skyrocketing childcare costs and sexism, campaigners say
'I go hungry. On a weekly basis, I struggle to afford food. I ended up having to get a second job to alleviate the debt. I have gone from a 40-hour work week to a 70-hour week,' says one woman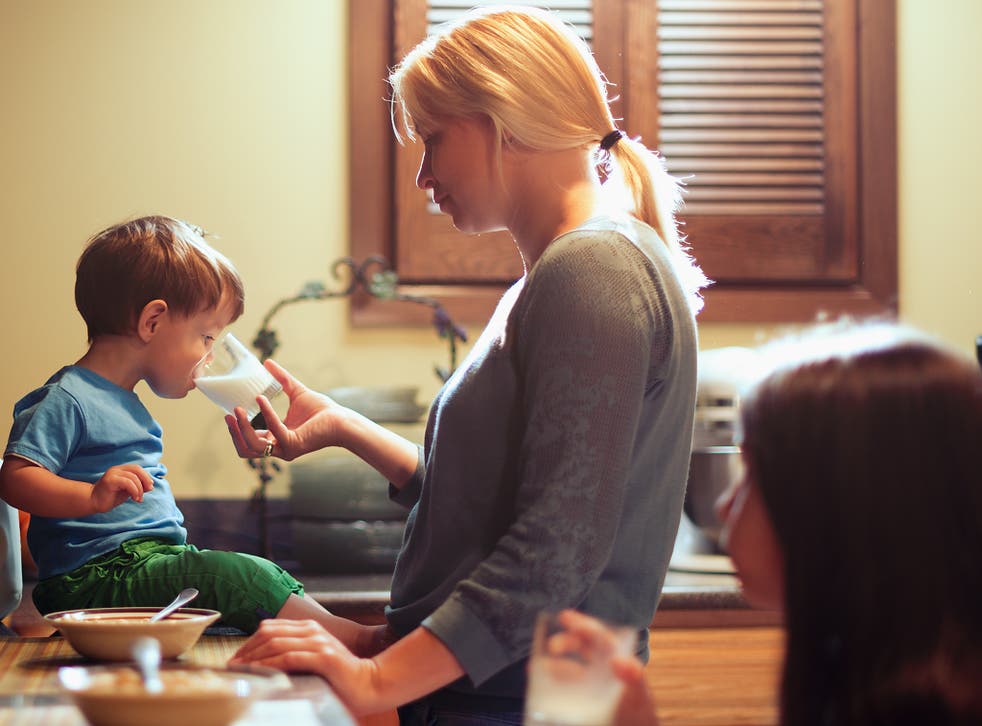 Women are plagued with spiralling debt due to the gender pay gap, skyrocketing childcare costs and sexism, frontline service providers have warned.
Campaigners say women are going hungry, struggling to feed their children, losing sleep, and wrestling with mental health problems after racking up unsecured loans.
Around two-thirds of the 600,000 people a year who seek advice about accumulating debts from StepChange, a leading debt charity, are women and single mothers.
The Young Women's Trust recently found that 37 per cent of young women struggle to make cash last until the end of the month compared with 29 per cent of young men in the same position.
Researchers discovered direct links between young women's experience of debt with pay inequality, unaffordable childcare, sexist attitudes and an over-complicated benefit system.
UK news in pictures

Show all 50
The study, which was released earlier in the week, found that over a third of young women are in permanent debt with a third of young mothers saying they are always in debt. One in three said they did not expect to be absolved from personal debt until they reach the age of 40.
Many of the 2,000 young women aged between 18 and 30 in England and Wales polled by the organisation, which helps young women on low or no pay, said they live in "daily dread of debts" such as unsecured loans which span from credit cards to personal loans, store cards and overdrafts. Some had even been forced to resort to payday loan companies.
A third of young mothers also reported having turned down work or even quit work due to not being able to afford childcare costs.
Ayo, a 29-year-old who did not want her last name published, has been forced to resort to food banks and is only eating one meal a day in the week to save funds so her daughter does not go hungry.
The mother-of-one, who works in communications full-time, said she was in debt because of nursery costs for her two-year-old daughter, a situation that has deteriorated following missed universal credit payments.
The young woman, who went back to work after giving birth, said: "The debt comes from childcare costs and it is primarily credit cards and owing family and friends money. I have had to borrow money to afford childcare. It is definitely in the thousands.
"It is upsetting. It has caused me a lot of stress. I have recently been diagnosed with insomnia. The current system doesn't work. The way universal credit works, especially with childcare fees, does not work. It basically puts people in debt. Universal credit does not give people enough money to pay for childcare.
"The cost of childcare deters people from going to work. What is the point when you are paying 70 or 80 per cent out of your wages on childcare and then you have to pay your rent, council tax and bills."
The Organisation for Economic Co-operation and Development (OECD) found the UK has one of the most expensive childcare systems worldwide.
A study released last month by campaign group Pregnant Then Screwed found almost a fifth of parents have been forced into quitting their jobs due to the extortionate cost of childcare in the UK – with researchers saying it is predominantly women bearing this burden.
Josie Moran, a 20-year-old who is doing an apprenticeship in marketing, said her wages were eaten up by the cost of having to fork out over £140 each month to get the train into work, as well as paying for rent, bills, food and compulsory evening work events.
She said: "The low wages of the apprenticeship have put me in a difficult situation. I am in about five grand of debt with the bank at the moment. It is not as much as a lot of people but it is not getting better. I go hungry.
"On a weekly basis, I struggle to afford food. I ended up having to get a second job to alleviate the debt. I have gone from a 40-hour work week to a 70-hour week. It is helping with the debt but it is more stressful. One of the biggest things is not getting enough sleep and not having any time to yourself. But if you reduce hours, you do not reduce the debt. I probably sleep for five or six hours."
Ms Moran, who lives in Manchester, said she had considered looking into getting a payday loan but fortunately was not "at that point" yet. Her close friend suffered immense "stress and worry" after resorting to a payday loan and paying £12,000 back to the company after taking out a loan of around £5,000, she said.
The Royal College of Psychiatrists estimates one in two adults with debts has a mental health problem and one in four people with a mental health issue is also in debt.
The main professional organisation of psychiatrists states debt makes people feel depressed, anxious, guilty, hopeless, embarrassed to discuss their financial situation, and feel like everything is out of control, but creditors can behave in "inappropriate" and sometimes "distressing" ways when attempting to recover debts.
More than 100,000 people attempt suicide every year because of outstanding arrears, a report by the Money and Mental Health Policy Institute found last December.
Sophie Walker, of Young Women's Trust, said the issue of women facing debt was linked to "economic injustice".
She added: "Young women across the UK are pushed into doing jobs that are hugely undervalued. Occupational segregation in schools means boys are funnelled into construction roles whereas women go into caring, catering, cleaning and clerical roles which pay a lot less than traditional male roles.
"It is massive and multilayered sexism that women get entangled in very early on which forces many of them to live on unsecured loans. The lack of affordable childcare is a very big and significant part of this picture and the only way young women can face any chance in facing a debt-free future is if political parties invest in free state-funded childcare."
Sue Anderson, of StepChange, added: "Debt is not driven only in the traditional sense of borrowing with credit, it is driven by getting behind on bills. Many of our clients lie awake worrying about how they are going to pay their bills. It really affects people's lives."
You can contact the Samaritans by calling them for free from any phone for free on 116 123, email jo@samaritans.org or visit www.samaritans.org to find details of your nearest branch
Register for free to continue reading
Registration is a free and easy way to support our truly independent journalism
By registering, you will also enjoy limited access to Premium articles, exclusive newsletters, commenting, and virtual events with our leading journalists
Already have an account? sign in
Register for free to continue reading
Registration is a free and easy way to support our truly independent journalism
By registering, you will also enjoy limited access to Premium articles, exclusive newsletters, commenting, and virtual events with our leading journalists
Already have an account? sign in
Join our new commenting forum
Join thought-provoking conversations, follow other Independent readers and see their replies