Four in five women could be missing out on higher wages 'by not negotiating pay when applying for jobs'
Anxiety about appearing 'rude' or 'ungrateful' stopping women requesting more money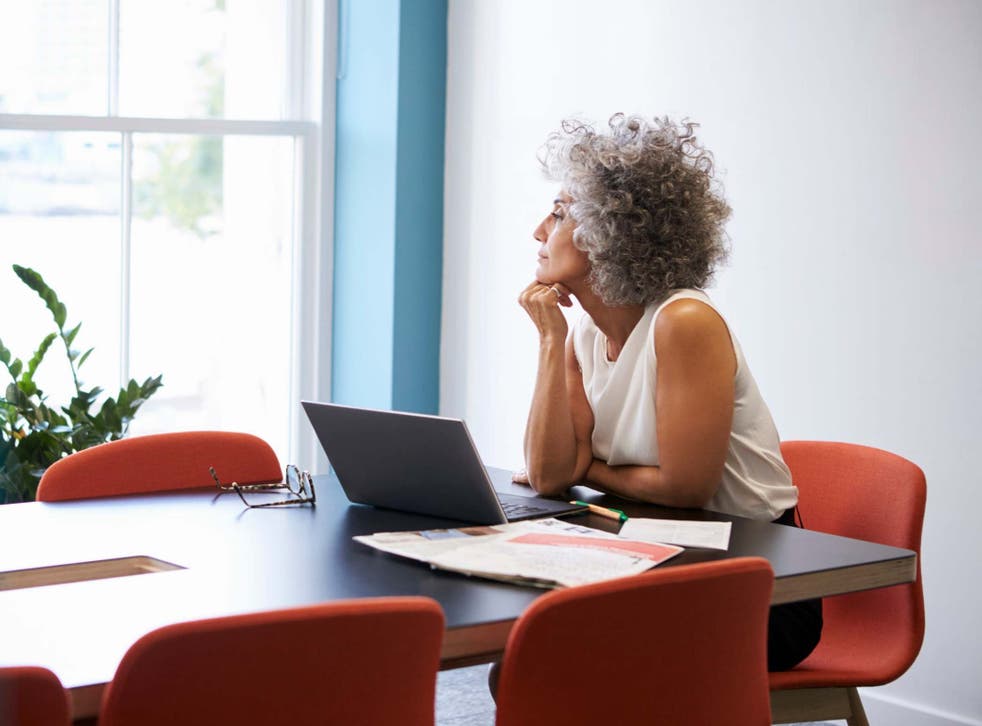 Four in five women could be missing out on higher wages due to not negotiating pay when applying for jobs, and half of female employees think they are being underpaid, a study has found.
The research, conducted by employment law specialists Slater and Gordon, found 70 per cent of those women who ask for more money from their employers receive a proportion or all of the amount they ask for.
This contradicts previous studies which have found that when women ask for a pay rise they are less likely to get one than men. Campaigners argue employers often victimise women who complain about equal pay.
The latest study found anxiety about appearing "rude" or "ungrateful" was stopping women from requesting more money – with around a quarter of women saying they were fearful that contesting pay could endanger benefits like maternity leave or flexible working.
Researchers, who polled 1,000 working women, raised concerns millions of women in the UK could be losing out on higher salaries due to not conferring about pay.
UK news in pictures

Show all 50
While half of women deemed themselves underpaid, nearly three-quarters of those said they never raised the problem with their manager.
Some 50 per cent of women learnt their male colleagues were being paid more for similar or less senior positions, after discussing wages with their colleagues.
Anna Ritchie Allan, executive director of Close the Gap, argued the burden of responsibility should not be on women to ask for more pay and said the solution needed to be structural.
"I was struck by the onus being on women to take different actions to access equal pay rather than a systemic approach by employers to make sure they are paying women and men same," she told The Independent.
"Studies show that when women do ask for a pay rise, they are disproportionately penalised and less likely than male colleagues to get a rise. The much wider problem is pay discrimination itself which is a key factor behind the gender pay gap."
Ms Ritchie Allan said evidence shows women who make complaints or raise a grievance about equal pay become victimised by their employer.
The study found almost one in five women had managed to acquire either bonuses or pay rises for female co-workers.
Men dominating top positions, unconscious gender bias, women taking time off work to bring up children and sexism were all identified by women as the most common factors behind the gender pay gap, researchers found.
Ruby Dinsmore, employment lawyer at Slater and Gordon, said: "There really is a split between the sexes when it comes to negotiating pay, not only when starting employment but also once they are in employment.
"Men are often far more forceful when it comes to negotiations and much more commercial in their approach, which generally results in higher salaries and better packages.
"As they do this on the way in they are in a stronger position to secure increases to their salary and benefits. Meaning the pay gap between them and their female colleagues doing the same or similar work continues to widen. This means women, who may not feel as comfortable asking for more money, are disadvantaged by a system which rewards those willing to engage in negotiation."
The Office for National Statistics placed the UK gender pay gap for full-time employees at 8.9 per cent last year.
Frances O'Grady, general secretary of the TUC, told The Independent: "We know that when women ask for a pay rise they are less likely to get it. It's time for a much more transparent approach to pay. A great start would be to give unions greater powers to enter workplaces and negotiate fair pay rises."
Register for free to continue reading
Registration is a free and easy way to support our truly independent journalism
By registering, you will also enjoy limited access to Premium articles, exclusive newsletters, commenting, and virtual events with our leading journalists
Already have an account? sign in
Register for free to continue reading
Registration is a free and easy way to support our truly independent journalism
By registering, you will also enjoy limited access to Premium articles, exclusive newsletters, commenting, and virtual events with our leading journalists
Already have an account? sign in
Join our new commenting forum
Join thought-provoking conversations, follow other Independent readers and see their replies