Housing market locks out women as accommodation becomes unaffordable across England
'Women are likely to find themselves unable to afford a home of their own if that relationship breaks down. Not surprisingly the majority of statutory homeless people are women,' says report author
Maya Oppenheim
Women's Correspondent
Thursday 18 July 2019 14:43 Comments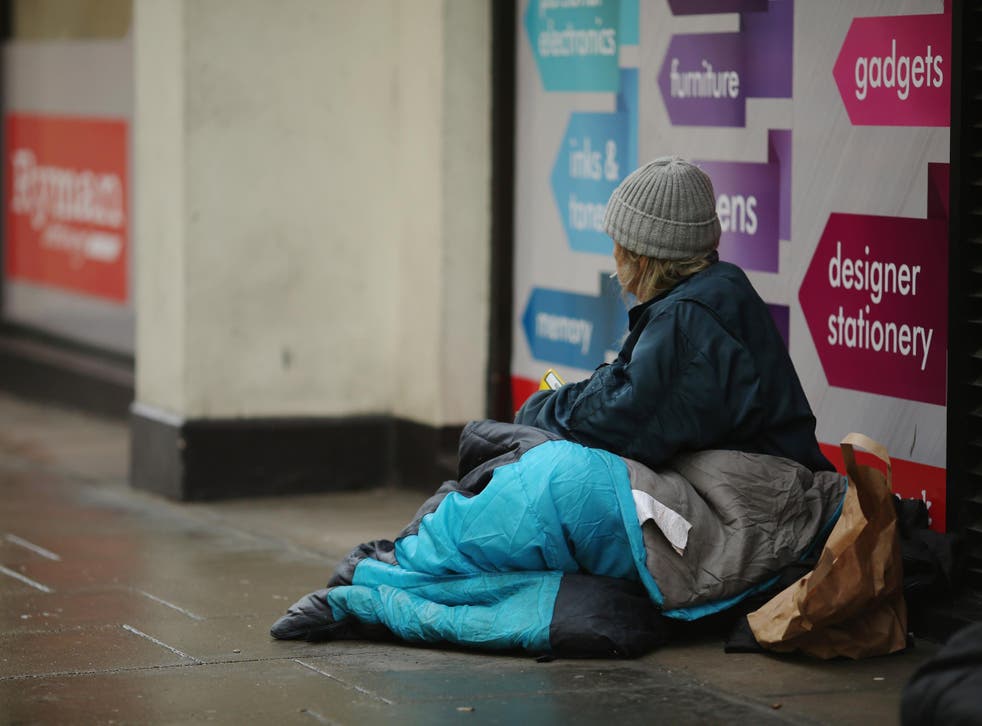 Women are locked out of the housing market, according to a new report which found that homes are unaffordable for them in every single English region.
Researchers found women need over 12 times their annual salaries to be able to buy a home in England.
Men, on the other hand, need just eight times their annual salaries, according to the report by Women's Budget Group and Women's Housing Forum.
Average rents take 43 per cent of women's median earnings, they take just 28 per cent of men's, it states.
The report, titled "A Home of her Own, Women and Housing", argues the UK's housing system is in crisis and some of the causes and impacts of the crisis are gendered.
UK news in pictures

Show all 50
It found women's lower incomes relative to men's, means they are less able to afford housing.
Their caring responsibilities result in them having specific needs when finding a suitable home for themselves and their children, it says.
Those hit hardest by housing costs were found to be divorced women and those from black and minority ethnic groups, it adds.
"Housing is one of the most urgent public policy issues in the UK with a large number of people pushed into poverty by housing costs or unable to afford to rent or buy," said the report's author, Dr Sara Reis.
"But our report shows that this crisis of housing affordability is far worse for women than for men. Although women and men tend to buy or rent their homes as a couple, women are likely to find themselves unable to afford a home of their own if that relationship breaks down. Not surprisingly the majority of statutory homeless people are women. Single mothers are two thirds of all statutory homeless families with children."
There is no region in England where the average home to rent is affordable for a woman on median earnings, whereas the average home to rent is affordable for men on median earnings in every region except London and the South East, the report says.
The regions with the largest gap in affordability between women and men are the South East and the East.
Austerity measures since 2012 mean rent now radically outstrips housing benefit, according to the report which is being launched at a parliamentary event on Thursday, with 90 per cent of private renters on housing benefit in 2015 facing shortfalls.
Women are being disproportionately affected by these cuts due to making up some 60 per cent of housing benefit claimants, it states.
It also says that universal credit and the benefit cap, coupled with a severe shortage of social and affordable housing, is leading to mounting numbers of evictions and homelessness.
The majority – some 67 per cent – of statutory homeless people are women, the study found.
The report also looked at mortgage affordability and found women's incomes fall over 50 per cent short in most regions – excluding in the North East, North West and Yorkshire and the Humber – when it comes to buying a house with a typical mortgage.
In comparison, men's incomes only fall over 50 per cent short in London and the South East.
Researchers cited the case of Amanda who is originally from Poland but moved to Britain as a teenager as how the study's findings play out in real life.
She has two children – one is seven and another is three-months-old. Her last job ended at the beginning of 2018 and she was trying to find a new one but then became ill and found out she was expecting a baby. She could no longer afford to live at her private rental property as her landlord raised the rent on it.
She declared herself as homeless and went into temporary accommodation last August. At the same time, she had to claim Universal Credit which meant her only income, Tax Credits, stopped.
The Department for Work and Pensions then decided she was not eligible for benefits due to not having a right to reside. This was successfully challenged but she was left in temporary accommodation with zero income apart from child benefit.
She was forced to walk her daughter to and back from school due to the accommodation being far away from the school until it became too difficult with her pregnancy. Subjected to delays from the homelessness team at her local council, she was finally advised she had been accepted as homeless in January of this year.
Denise Fowler, co-chair of the Women's Housing Forum, said: "This report highlights the link between providing women with safe, secure, good quality, affordable accommodation and the wider fight for women's equality. Without a safe secure affordable home of her own, no woman can achieve her potential. I hope it will be a call to action across the UK."
A spokesperson for the Ministry of Housing, Communities & Local Government said: "We want a housing market which works for all, that's why we are investing £9bn in building more affordable homes and have built 408,000 affordable homes since 2010, of which 308,000 are for rent.
"We are making rented housing more affordable - in April we changed the law to protect renters right now by capping tenancy deposits and banning unfair letting agency fees."

Register for free to continue reading
Registration is a free and easy way to support our truly independent journalism
By registering, you will also enjoy limited access to Premium articles, exclusive newsletters, commenting, and virtual events with our leading journalists
Already have an account? sign in
Join our new commenting forum
Join thought-provoking conversations, follow other Independent readers and see their replies