Most women murdered by men are killed by current or former partner, figures show
Of 113 women killed by men in England, Wales and Northern Ireland last year, 78 were murdered by a partner or ex-partner, and more than half were killed in their own home, report reveals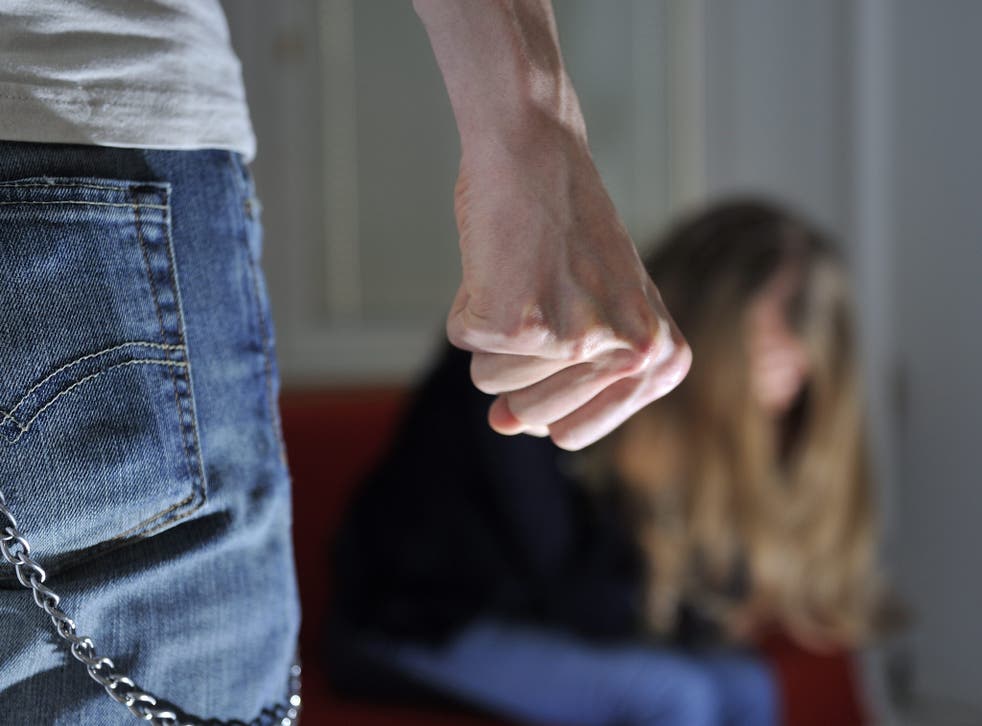 More than two thirds of women murdered by a man last year were killed by a partner or former partner, new findings reveal.
A total of 113 women were killed by men in England, Wales and Northern Ireland in 2016 — and 90 per cent of these victims were murdered by someone they knew, according to the latest Femicide Census report.
Seventy-eight of the women were murdered by their current or former intimate partner, with three quarters (77 per cent) of those killed by their ex-partner or ex-spouse taking place within the first year that followed the separation. Three quarters (75 per cent) of all femicides took place in the woman's own home.
The figures, which constitute the most up-to-date information on femicide in England, Wales and Northern Ireland, serve as a stark reminder of the devastating effects of domestic violence, as well as fatal attacks on women by men they don't know.
The annual Femicide Census, which collates the details of femicides committed by men to explore where lessons can be learnt by viewing cases together, also shows that one in six women were killed by either a stranger or someone they knew who wasn't an intimate partner or family member. In more than a third of cases, perpetrators used a sharp instrument to kill the victim.
The greatest number of femicides occurred within the London Metropolitan, South Wales and Greater Manchester police force areas.
The figures have prompted a renewed call for more to be done to address fatal violence against women by men, and for ministers to "urgently" put the prevention of femicide at the centre of its work to combat male violence against women and girls.
In light of the census, Katie Ghose, chief executive of Women's Aid, said: "More needs to be done to address men's fatal violence against women, as once again the Femicide Census reveals fatalities not as isolated incidents but as part of a repeated pattern of male violence against women.
"The Government must urgently put the prevention of femicide at the centre of its work to combat male violence against women and girls."
She added that refuges must be given more funding in order to ensure women are able to escape from dangerous situations, highlighting that recent government proposals mean more than 4,000 women and children fleeing domestic abuse face being locked out of women's shelters.
"Every woman should be safe in her own home. Until that day, refuges are a vital lifeline, not an optional extra; they are not just a bed for a night but essential for women to safely escape domestic abuse and rebuild their lives away from the perpetrator," Ms Ghose said.
"A crucial part of preventing more fatalities must be to ensure sufficient provision for domestic abuse and sexual violence services, including refuges. Yet the government's proposed changes to supported housing funding for refuges plan to remove refuges' last secure form of funding.
"Without a safe space to escape to, more women will be killed by men they know. The Government must act now."
UK news in pictures

Show all 50
Karen Ingala Smith, chief executive of domestic violence charity the Nia Project, who developed the Census, said: "Men are killing women and girls; most often women and girls that they are related to. Nine out of ten women killed by men in the census were killed by someone they knew.
"By breaking the barriers through which we contextualise violent crime, we're able to build a different picture, a broader picture, about what causes and influences violence – violence that is largely perpetrated by men. I really hope that the lessons that can be learned from the Femicide Census are taken seriously."
The Home Office has been approached for comment.
Register for free to continue reading
Registration is a free and easy way to support our truly independent journalism
By registering, you will also enjoy limited access to Premium articles, exclusive newsletters, commenting, and virtual events with our leading journalists
Already have an account? sign in
Register for free to continue reading
Registration is a free and easy way to support our truly independent journalism
By registering, you will also enjoy limited access to Premium articles, exclusive newsletters, commenting, and virtual events with our leading journalists
Already have an account? sign in
Join our new commenting forum
Join thought-provoking conversations, follow other Independent readers and see their replies