Prison officers illegally strip-searched female inmates, High Court rules
Ruling has 'significant implications for private government contracts in all fields', campaigners claim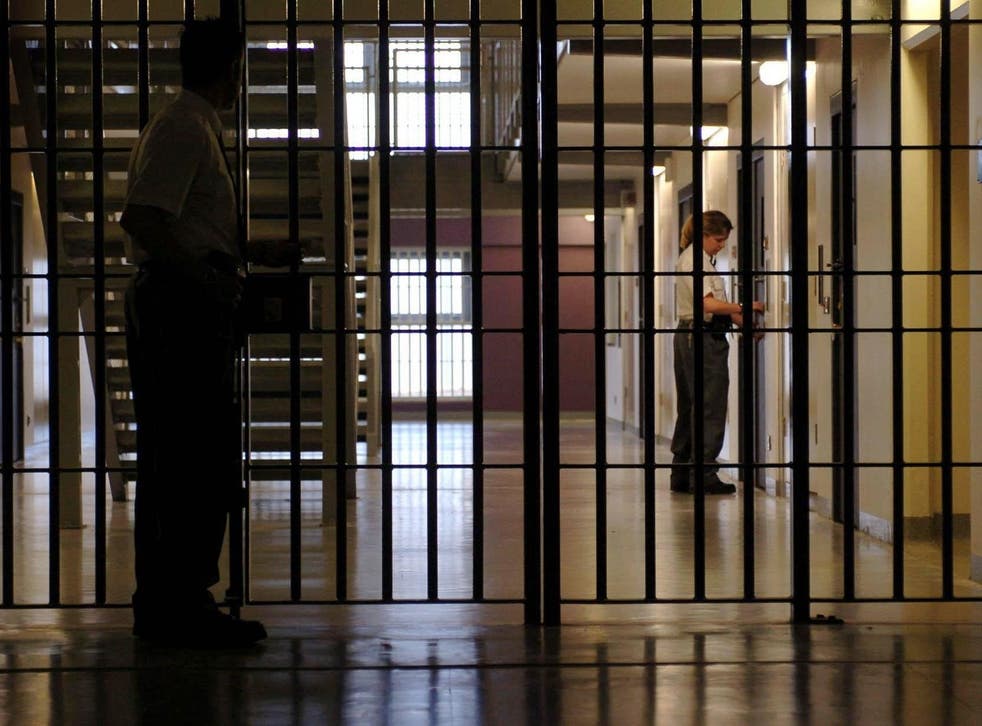 Prison officers illegally subjected women to "humiliating and embarrassing" strip-searches at a privately run jail, the High Court has ruled – a judgment which campaigners said would have "significant implications for private government contracts in all fields".
Sodexo Limited, which runs HMP Peterborough, admitted that it had carried out illegal strip-searches on three women and a woman who was in the process of transitioning to male.
One prisoner was told to remove and dispose of a sanitary towel. No adequate reasons were given for the search and no proper records were kept, despite evidence that the process can risk re-traumatising vulnerable women – many of whom will have experienced sexual or physical abuse.
Their treatment raised "serious questions" about the government's monitoring of companies contracted to deliver prison services, their solicitor Samuel Genen said after the court found "serious, systemic and widespread failures" took place at the institution.
Sodexo conceded that the strip-searches were unlawful and accepted that there had been "systemic failings" at the prison, including deficient training of its staff in the correct procedures for strip-searching.
UK news in pictures

Show all 50
The claim against the company was settled, but the women maintained the claim against the government on the basis that it had contracted out the operation of a prison to a private corporation and was therefore incumbent to ensure that appropriate supervision and monitoring was in place.
Handing down his ruling, Mr Justice Julian Knowles said the Ministry of Justice (MoJ) had failed to provide "adequate and effective" protection to prevent breaches of the law in the context of strip-searching at the jail.
Mr Genen said the judgment highlighted the "stark failures" of both Sodexo and the government to protect the most basic rights of vulnerable women in their care.
"The entire system failed, and importantly the framework relied on continues be of real concern," he said, urging that the MoJ must now answer "pressing questions" regarding their monitoring of the private companies contracted to deliver prison services.
He added: "The judgment has enormous implications for companies that continuously fail to meet the minimum standards for basic dignity of people in their care, such as private care homes, immigration detention centres and general contracting out of public services. The precedent set is important for accountability of both private and public bodies where human rights are potentially violated."
Frances Crook, chief executive of the Howard League for Penal Reform, said the judgment would have "significant implications for private government contracts in all fields".
She added: "The judgment makes clear that the state cannot outsource its human rights obligations and that it can be held accountable in domestic courts for a failure to monitor and supervise its private contractors.
"The critical finding of the court condemning the secretary of state was the failure not to have an adequate and effective system in place to prevent infringements in the first place.
"This is particularly egregious when it affected the strip-searching of female and transgender prisoners, the majority of whom have previously experienced sexual, physical or psychological abuse."
Support free-thinking journalism and attend Independent events
The ruling comes after an inspection published last year found that female prisoners at HMP Peterborough were being subject to "excessive strip-searching", which campaigners have described as "shameful".
The prisons watchdog found that over a nine-week period, 70 women were strip-searched – "far more" than the levels usually seen in a women's prison. They said reasons for these searches were often "unclear", with staff in reception unable to provide consistent explanations of their rationale for undertaking them.
Figures show 57 per cent of women in prison in England and Wales have been victims of domestic violence, while 53 per cent have experienced emotional, physical or sexual abuse as a child, with female inmates often victims of much more serious offences than the ones for which they have been convicted.
Register for free to continue reading
Registration is a free and easy way to support our truly independent journalism
By registering, you will also enjoy limited access to Premium articles, exclusive newsletters, commenting, and virtual events with our leading journalists
Already have an account? sign in
Register for free to continue reading
Registration is a free and easy way to support our truly independent journalism
By registering, you will also enjoy limited access to Premium articles, exclusive newsletters, commenting, and virtual events with our leading journalists
Already have an account? sign in
Join our new commenting forum
Join thought-provoking conversations, follow other Independent readers and see their replies