Women whose lives were 'wrecked' by stalking and harassment demand better victim support
One of the perpetrators was prosecuted after the woman found a tracker on her car and a camera set up at her house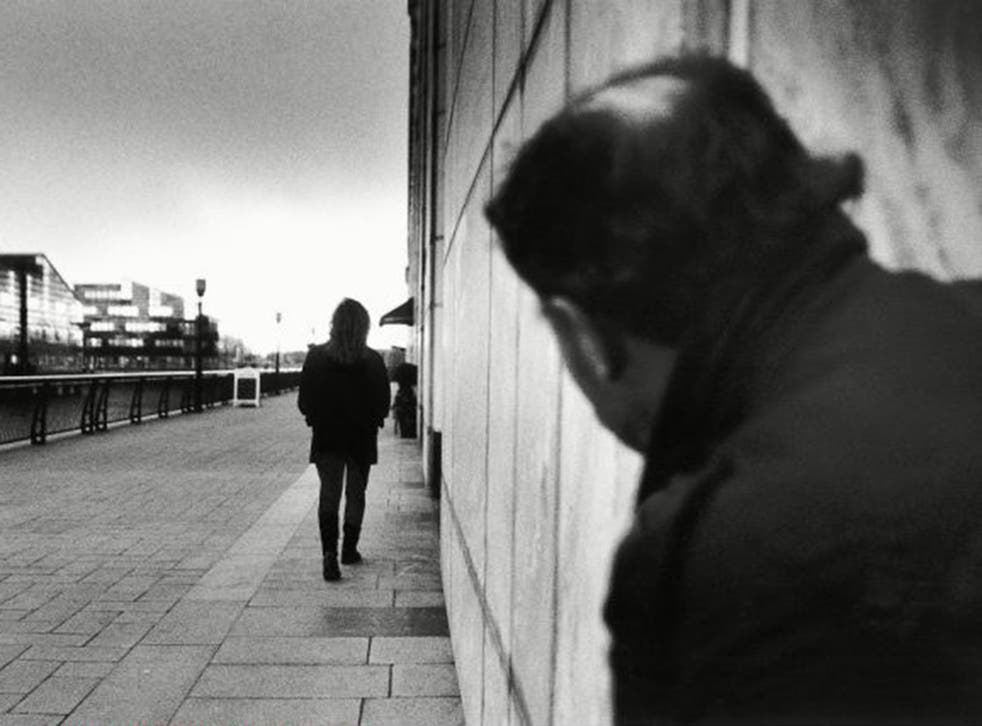 Women who say their lives were destroyed by men who harassed and stalked them have called for better victim support and improvements in how police and prosecutors deal with cases.
Jayne Bravery and Raine Lacy, who are speaking publicly for the first time about their ordeals, both reported the crimes to Sussex Police but said they feel they were not initially taken seriously.
Ms Bravery's perpetrator was prosecuted after she found a tracker on her car and a camera set up at her house.
Ms Lacy, who is a nurse, said her ex-partner John Harley pursued her after their two-and-a-half-year relationship broke down and she left him.
Multi-millionaire Mr Harley resigned from his role as University of Brighton chairman when the allegations emerged.
These included claims he tried to get her sacked from the doctor's surgery where she worked, scattering plant pots around the GP car park, as well as sending emails to her children and employers.
UK news in pictures

Show all 50
The 67-year-old, of Hartfield, East Sussex, pleaded guilty to harassment but the CPS dropped a charge of stalking as it carried the same sentence.
He was handed a suspended five-week jail term in October and made the subject of an indefinite restraining order banning him from contacting Ms Lacy, her family, friends, employers and the Nursing and Midwifery Council. He was prohibited from contacting her directly or indirectly, including through social media, or visiting her at home and work.
Ms Lacy, 63, of Heathfield, East Sussex, said: "He tried to wreck my life basically. I wanted this man to go away and out of my life. The impact of what he did was huge, on my life and on my children's lives.
"I am always looking over my shoulder. I constantly change my route home every night in case I am followed."
Ms Lacy did not feel her case was taken seriously when she called police but this changed when she met officers in person at the police station, she said.
She added: "But it's quite a scary thing, it takes a lot of courage [to go to the police]."
She said she would have been deterred from pursuing a prosecution if the police had not been forthcoming early on.
Ms Lacy said there should be more stalking services around the country, adding: "It is so needed everywhere, it doesn't just happen in the southeast."
Ms Bravery, the other woman who spoke out, said: "The whole stalking experience has been devastating. It's a life sentence.
"I don't like to say it has wrecked my life, I still work, I am bringing up my son, but things have changed. I live in a high state of fear."
The 44-year-old housing officer, of Brighton, said she is "terrified" of someone coming into her home and has "huge amounts of security".
She added: "Any noise, especially at night, means I freeze with fear. I don't sleep. I can't even remember the last time I slept through the night. I sleep with the light on because I'm so scared."
The perpetrator, Philip Young, was prosecuted after Ms Bravery found a tracker on her car and a camera set up at her house.
The pair have an 11-year-old son but were never romantically involved, Ms Bravery said.
The 44-year-old admitted stalking and was sentenced in November 2017 to a two-year community order. He was told to carry out 100 hours of unpaid work and made the subject of a restraining order for five years.
Although she found the whole court process "absolutely appalling", Ms Bravery said: "I finally knew after all those years I was not dreaming it. People finally believed me and saw the person he was."
She claimed the police did not take the initial allegations seriously and were unhelpful until she reported the tracker being found on her car.
She said: "I didn't realise it was stalking. I'm doing this to make sure there is a better service for everybody else who is experiencing stalking.
"People have died. Maybe they wouldn't have if the police and the CPS had done what they should have done and there are the right support services in place. I think there has been some improvement. Stalking needs to be in the limelight. It hasn't gone away."
The two women, who both hope their stories will help to push for change for other victims, claimed the CPS lost their victim impact statements ahead of the sentencing hearings.
Ms Lacy said: "I felt the CPS needed to know the case a bit better."
Ms Bravery claimed they forgot to invite her to read out her statement and she had been eager to have her say in court.
Additional reporting by Press Association
Join our new commenting forum
Join thought-provoking conversations, follow other Independent readers and see their replies