'Sexist and condescending': Police tell women they should not risk walking alone at night
Nottinghamshire Police apologise for 'clumsy' post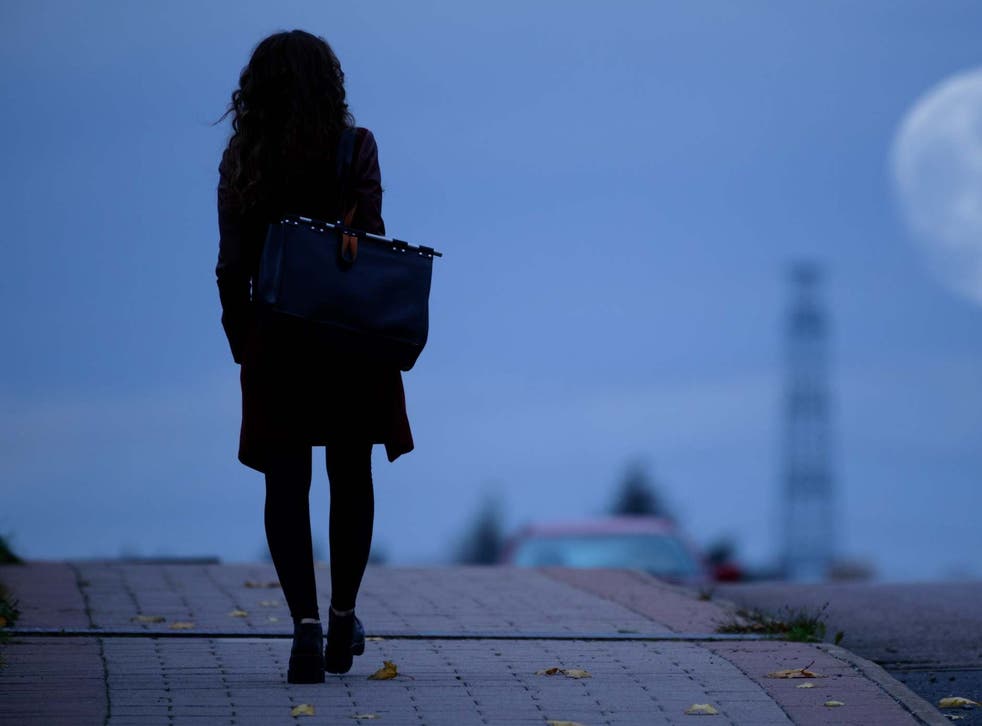 A police force has been criticised for a "condescending" post advising women not to walk alone at night for their own safety.
Broxtowe North Police called it "a risk" in a now-deleted Facebook post about a female caller who reported feeling threatened at 11pm.
"Women who walk alone especially at night are at risk of harassment, or even physical assault," the Nottinghamshire police force said.
"Taking a risk when it comes to walking alone at night is not one of those things we should be doing."
They also reminded women of times they might find themselves alone at night, including heading to their car after work or going to the shops.
The best placards from the Women's March 2019

Show all 27
Helen Voce from Nottingham Women's Centre told the BBC, who obtained screenshots of the post, that the advice "felt like a 1980s thing".
"It is so condescending, blaming women for going out," the group's chief executive said. "It is so sexist about us going back from the shops."
Ms Voce said better advice should refer to how men can make changes to create an environment where women feel safe late at night, rather than making "women feel like it's their fault".
A Nottinghamshire Police spokesperson said: "We recognise this was a clumsy attempt to communicate an incident with the underlying intention of keeping people safe.
"The post was swiftly deleted as soon as it was brought to our attention, feedback has been provided and we would apologise unreservedly for any offence caused."
Women in the UK have taken to the streets this month for Reclaim the Night marches to protest violence against women, street harassment and victim blaming.
Reclaim the Night originated in Leeds in the 1970s after police told women not to go out at night in response to serial murders by the Yorkshire Ripper, who targeted women.
Join our new commenting forum
Join thought-provoking conversations, follow other Independent readers and see their replies