Women who work long hours have a higher risk of depression than men, study finds
'Women may feel the strain of greater time pressures and responsibilities of combining long or irregular hours of paid work with unpaid domestic and caring duties,' says lead researcher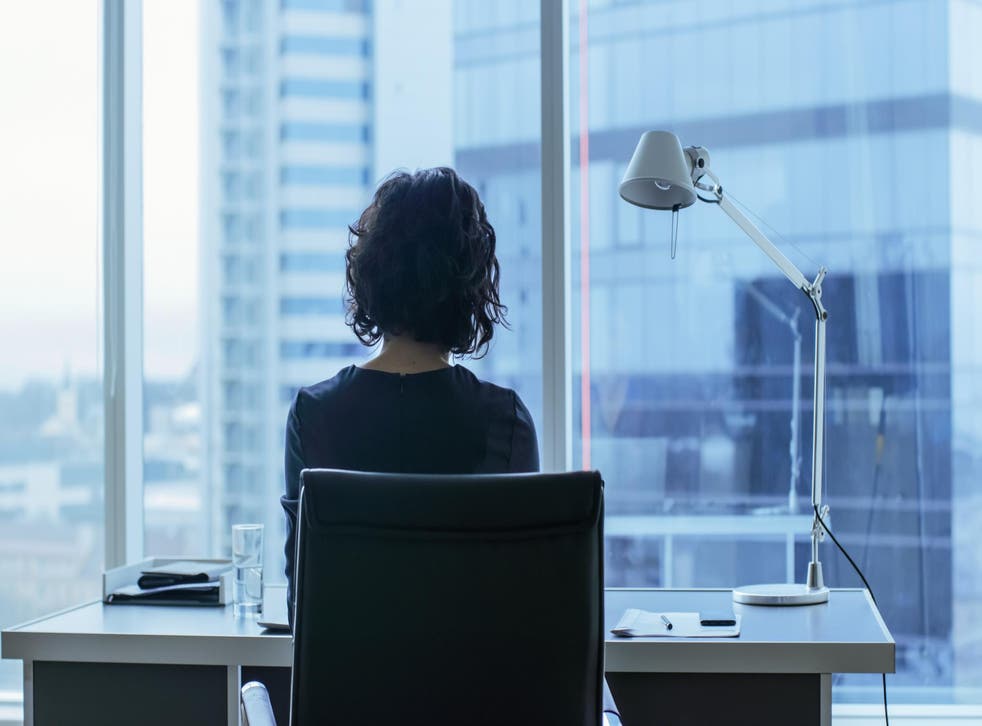 Women who work long hours have a higher risk of depression than men, a new study has found.
Researchers at UCL and Queen Mary University of London found women who work more than 55 hours a week had more symptoms of depression than women working a standard 35 to 40 hour week.
The study of over 20,000 adults found men tended to work longer hours in paid work than women and having children had different impacts on men's and women's work patterns.
Mothers tended to work fewer hours than women without children, while fathers were likely to work more hours than men without children.
Gill Weston, lead author of the study, said they were surprised to find that the link with depression is stronger in women.
UK news in pictures

Show all 50
She said: "This is an observational study, so although we cannot establish the exact causes, we do know many women face the additional burden of doing a larger share of domestic labour than men, leading to extensive total work hours, added time pressures and overwhelming responsibilities.
"Additionally women who work most weekends tend to be concentrated in low-paid service sector jobs, which have been linked to higher levels of depression."
The researchers called for greater support for women working long hours at work and noted many also deal with significant pressures at home.
Women who worked longer than 55 hours weekly had 7.3 per cent more depressive symptoms, such as feeling worthless or incapable, than women working standard hours.
Ms Weston, of UCL, said: "There's a possibility that gender roles may explain some of our results in that women may feel the strain of greater time pressures and responsibilities of combining long or irregular hours of paid work with unpaid domestic and caring duties. Despite the rise of the so-called metrosexual man, men still do less housework and childcare than women. "
She said another potential explanation was the fact that men tend to earn more than women, so perhaps men deem long and irregular hours to be worth it.
"One of the theories of job stress explains that when there is an imbalance between the amount of effort a worker puts in, with the rewards and support they get in return, stress arises," she said.
"We hope to explore these potential explanations in future studies."
Weekend working was linked to a higher risk of depression among both men and women. Women who worked for all or most of the weekend had 4.6 per cent more depressive symptoms on average than women working only weekdays.
The study, which was published in the BMJ's Journal of Epidemiology & Community Health, found this figure was 3.4 per cent among men.
Two thirds of men worked weekends - compared with half of women. Those who worked all or most weekends were more likely to be in low skilled work and to be less satisfied with their job and their earnings than those who only worked Monday to Friday or some weekends.
Register for free to continue reading
Registration is a free and easy way to support our truly independent journalism
By registering, you will also enjoy limited access to Premium articles, exclusive newsletters, commenting, and virtual events with our leading journalists
Already have an account? sign in
Register for free to continue reading
Registration is a free and easy way to support our truly independent journalism
By registering, you will also enjoy limited access to Premium articles, exclusive newsletters, commenting, and virtual events with our leading journalists
Already have an account? sign in
Join our new commenting forum
Join thought-provoking conversations, follow other Independent readers and see their replies