Women will be driven out of the workplace 'if government does not urgently bail out childcare providers'
'Childcare is necessary if we are going to work our way out of this economic crisis and stop the misery of mass unemployment,' says TUC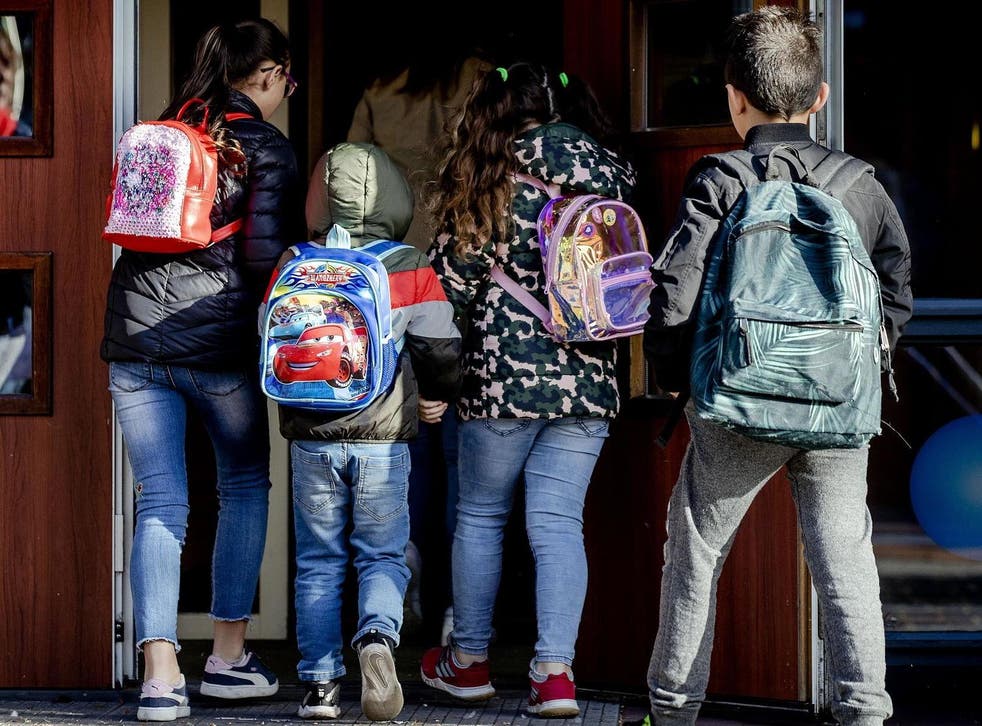 Women will be driven out of the workplace and forced to stay home if the government does not give childcare providers an urgent cash injection, a leading trade union has claimed.
A report by the Trades Union Congress (TUC) said nurseries and childminders could be forced to shut their doors permanently unless the government bails them out.
The warning comes a day after experts told The Independent parents may struggle to find childcare as the Covid-19 emergency pushes them out of business.
Roughly two-thirds of early-years providers decided to close their doors during the lockdown – with many nurseries and childminders blaming money trouble, and most services that stayed open losing income due to a sharp drop in demand.
Frances O'Grady, general secretary of the TUC, said: "Our childcare sector is on the brink of collapse, and it's putting women's jobs on the line. If childcare places disappear, women will be pushed out of the workforce. Women workers are bearing the brunt of this crisis, both on the frontline and at home.
"Mums have picked up the majority of childcare while nurseries and schools have been closed, and many have had to sacrifice work hours and pay to do so.
"The government can't stand by while mums are forced out of their jobs. Childcare is necessary if we are going to work our way out of this economic crisis and stop the misery of mass unemployment. If we're all in this together, nurseries desperately need government cash to stay open."
Studies demonstrate women often shoulder the burden of high childcare costs and it is more frequently mothers who stop working to care for youngsters.
The TUC said childcare provision would be critical to the economy recovering after the public health emergency by allowing women to return to work.
It urged the government to bail out the sector – which spans nurseries to breakfast and after school care, to holiday schemes and childminders – in the same way it has lent a financial hand to the transport sector.
The union group warned at least one in four nurseries could find it difficult to reopen after lockdown, but even those who do manage to reopen could curb their hours or have less available spots. NHS Track and Trace could also force early years providers to close their doors at the eleventh hour if there is a localised Covid-19 outbreak.
Many women with children could be left without work or wages due to finding it difficult to juggle working with childcare if their usual childcare providers go out of business, the TUC said. It warned decades of progress women have made at work could be rolled back with the gender pay gap surging if the government does not introduce drastic measures.
Nurseries predict that only about one-third of children will return this week as Britain emerges from lockdown – with a study by the National Day Nurseries Association finding 71 per cent of nursery leaders were expecting to function at a loss during the next three months.
Neil Leitch, chief executive of the Early Years Alliance industry body, told The Independent that the childcare system was in "major crisis".
He said: "It appears the government has wiped their hands of early-years providers. If you are a school and there is only one child, you still get all your funding, but that is not the same for early years providers. They are left to fend for themselves. The government seems to have turned their back on us and that will have serious consequences.
"One provider which has been going for 50 years serving thousands of children just told me they are closing their doors. It shows the value that we have put on people that care for our youngest children during the most important years of their development."
The Organisation for Economic Co-Operation and Development (OECD) previously found the UK has one of the most expensive childcare systems in the world.
The government has been contacted for comment.
Register for free to continue reading
Registration is a free and easy way to support our truly independent journalism
By registering, you will also enjoy limited access to Premium articles, exclusive newsletters, commenting, and virtual events with our leading journalists
Already have an account? sign in
Register for free to continue reading
Registration is a free and easy way to support our truly independent journalism
By registering, you will also enjoy limited access to Premium articles, exclusive newsletters, commenting, and virtual events with our leading journalists
Already have an account? sign in
Join our new commenting forum
Join thought-provoking conversations, follow other Independent readers and see their replies