4,000 year-old 'woodhenge' that could have been ancient sauna discovered in Yorkshire
Circular monument 'exceptionally rare', says archaeologist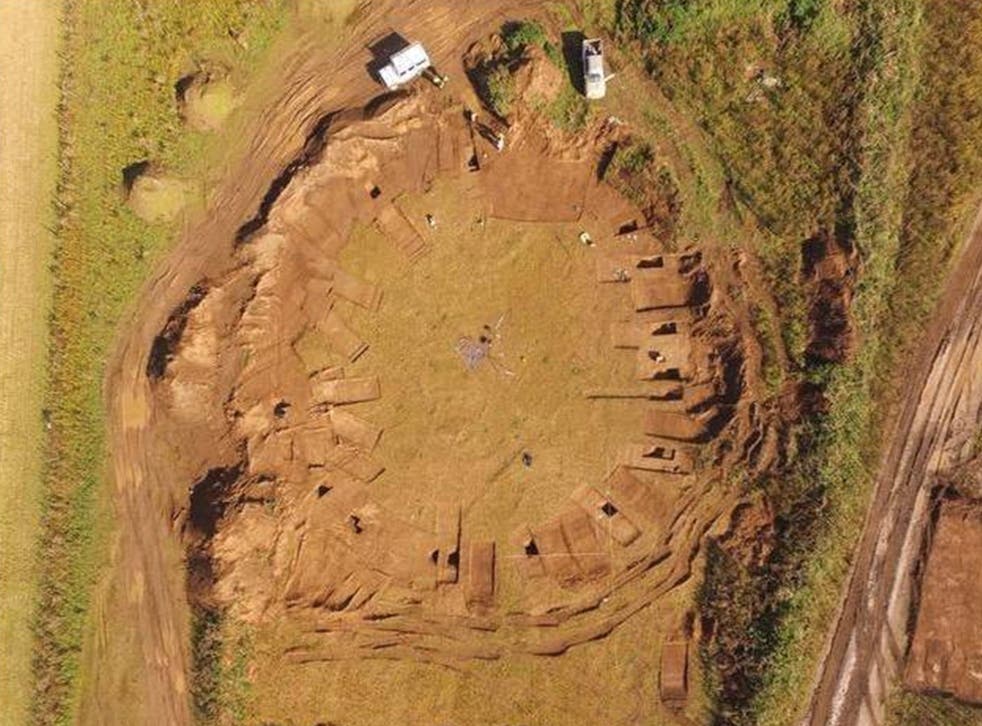 Archaeologists in Yorkshire have unearthed 4,000-year-old "woodhenge" - a wooden version of Stonehenge - that could have been used as a sauna.
The circular monument beneath a quarry near the seaside town of Hornsea, was built in either the late Neolithic or early Bronze Age period.
Aerial photographs of crop patterns seen in farmland, alerted the archaeologists to the site which they spent three months excavating.
They discovered wooden posts, encircled by a ditch, with two entrances, a finding lead archaeologist John Tibbles called "exceptionally rare".
Burnt stones were found in a pit in the centre of the circle and it is thought possible that at some point the monument could have been used as a sauna.
People may have heated up stones in a fire outside, carried them into the structure and poured water on the stones, creating steam.
'I'd like to totally dismiss it – but they have had them in Finland for 2,000 years and there is Marden Henge', said Mr Tibbles told The Yorkshire Post.
However, he also suggested that the site could have been used for ritual cremations.​
"In this case it was ritual, it was a meeting place, where all the little groups could come together," he said.
UK news in pictures

Show all 50
He said the woodhenge could be connected to another site a mile away called Sandsfield, where a cemetery was discovered with a ring ditch containing 37 urns.
This was also dated to the late Neolithic early Bronze Age.
Register for free to continue reading
Registration is a free and easy way to support our truly independent journalism
By registering, you will also enjoy limited access to Premium articles, exclusive newsletters, commenting, and virtual events with our leading journalists
Already have an account? sign in
Register for free to continue reading
Registration is a free and easy way to support our truly independent journalism
By registering, you will also enjoy limited access to Premium articles, exclusive newsletters, commenting, and virtual events with our leading journalists
Already have an account? sign in
Join our new commenting forum
Join thought-provoking conversations, follow other Independent readers and see their replies