Working makes British people unhappy, new study finds
'Engaging in paid work comes at a significant psychological cost'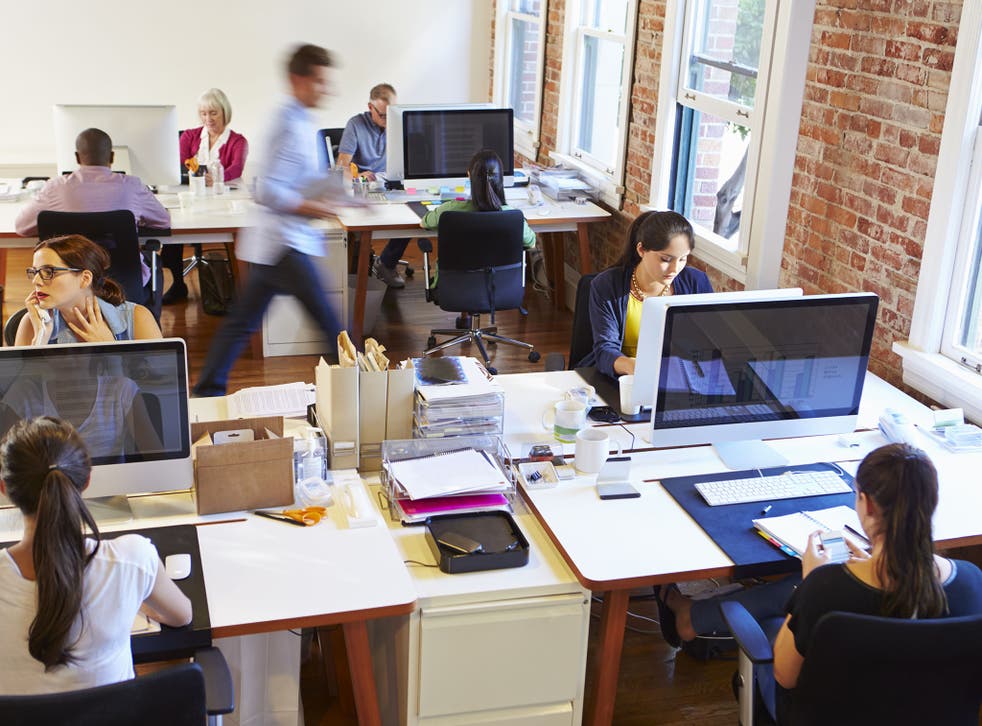 People in Britain are unhappiest when they are ill and confined to bed followed by being at work, according to a new study.
Being sick reduces a person's level of happiness by around 20 per cent and being at work, compared with not being there, reduces it by up to eight per cent.
It comes after researchers from the University of Sussex and the London School of Economics analysed more than one million responses uploaded to Mappiness. The phone app asks users at random times of the day how they are feeling, where they are and what they are doing.
The study, published in The Economic Journal, also found that people who worked anti-social hours - before 6am, after 6pm, or on the weekend – were even less happy.
Dr George MacKerron, an economist at the University of Sussex who created the app, said it quizzed people about their feelings before they had "a chance to reach for their rose-tinted glasses".
"Although we may be positive about our jobs when reflecting on the meaning and purpose they give us, and the money they provide, actually engaging in paid work comes at a significant psychological cost."
In the study, Dr MacKerron and co-author Alex Bryson said the reason work had such an adverse effect on well-being was partly because it made people feel anxious or stressed.
However the authors added: "It appears that work per se is negatively associated with hedonic well-being, such that we would rather be doing other things. That is to say, work really is disutility."
Other activities that reduced happiness among Britons was caring for adults, queuing, doing admin, going to meetings, commuting and housework.
According to the study people in Britain are happiest during sex or intimacy, which raises happiness levels by 14 per cent.
Gardening, singing and socialising also ranked highly on the list.
Being on social media, browsing the internet and smoking only raised happiness by less than one per cent.
Register for free to continue reading
Registration is a free and easy way to support our truly independent journalism
By registering, you will also enjoy limited access to Premium articles, exclusive newsletters, commenting, and virtual events with our leading journalists
Already have an account? sign in
Register for free to continue reading
Registration is a free and easy way to support our truly independent journalism
By registering, you will also enjoy limited access to Premium articles, exclusive newsletters, commenting, and virtual events with our leading journalists
Already have an account? sign in
Join our new commenting forum
Join thought-provoking conversations, follow other Independent readers and see their replies