World's largest online retailer faces a new foe as bookshop takes fight to Amazon over tax
Independent business in Midlands started online petition to force internet giant to 'do a Starbucks'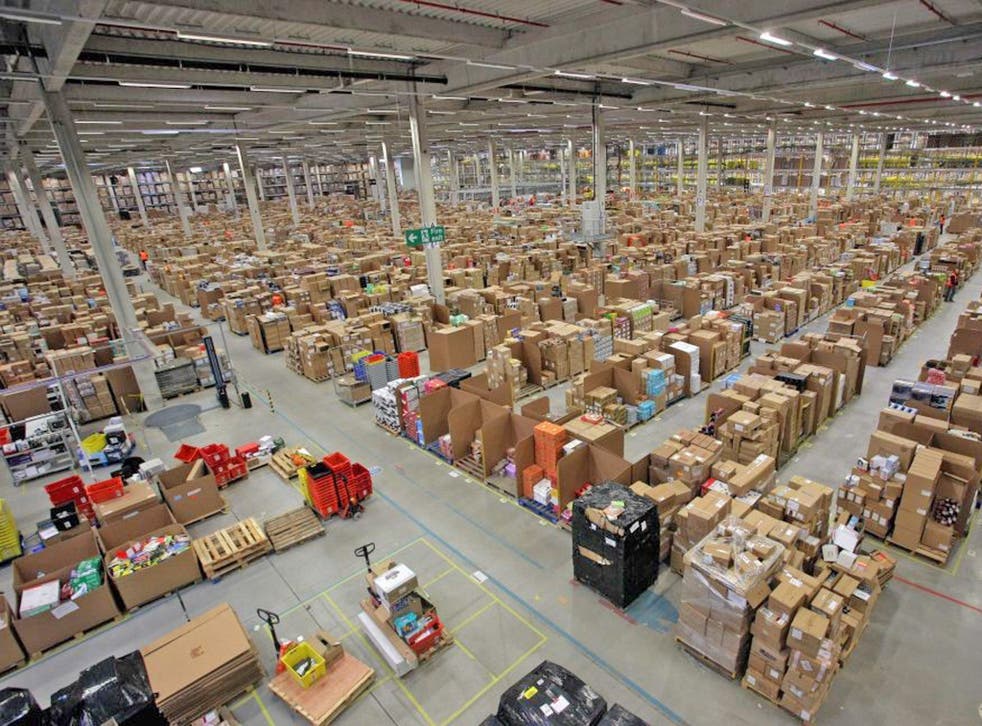 It has seen off high street rivals, sniping MPs and Her Majesty's Revenue and Customs over its tax avoidance scheme.
Now the world's largest online retailer, Amazon, faces a new foe: a Midlands couple trying to keep their business afloat.
Frances and Keith Smith, 66 and 63, who run small bookshops in Warwick and Kenilworth, have started a petition on the campaigning website Change.org – which has 1.5 million British members – and hope to force Amazon to "do a Starbucks" and begin paying tax on its UK earnings.
Mr and Mrs Smith say businesses like theirs are being forced under by firms whose profit margins are artificially inflated by tax avoidance.
"Amazon benefits from the things that cost money: like the infrastructure; the stable market place and the judicial system and police forces, which uphold the right of ownership which allow us all to do business," says Mrs Smith.
"I am not anti-Amazon, fair competition is fine. But, if they are not paying taxes on their UK earnings as we have to, it is not a level playing field.
Mrs Smith adds: "The politicians cannot get anywhere because Amazon is not breaking any laws; they are not even exploiting loopholes." She thinks that public pressure, in the form of petitions and boycotts, has a better chance of getting the message across.
The company has come under increasing pressure over its tax avoidance scheme; amplified by the decision of Starbucks – which ran a similar scheme – to pay HMRC a lump sum and change its structure to begin paying corporation tax.
But, along with Google – which has also faced criticism over its corporate structure, which allows it to minimise its UK operation's taxable income – Amazon has held firm. Now, Mr and Mrs Smith hope their campaign will pile pressure on the company.
The couple's petition is being hosted by Change.org, which has had a string of successful campaigns, and has 25 million subscribers worldwide. The site was at the forefront of the drive to prosecute the killer of Trayvon Martin and to block the extradition of British university student Richard O'Dwyer.
The couple decided to set up their first shop in Warwick in 2004 after Mr Smith retired from his career as an academic. The Kenilworth store followed in 2008. Both he and his wife, who worked in retail, wanted a change of pace after recovering from serious illnesses. "We talked about it and, when we said 'bookshop', we immediately thought 'Why have we never done this before?'"
Their shops host events for people who are interested in literature, as well as school visits and they said that, for many people, the experience of going to a bookshop is still enjoyable enough for there to be room in the market for online and high street retailers.
"Businesses like Amazon rely on us to be their shop window. If we are not here, they will not have that. They need us here but also, the high street needs to be alive and well," said Mrs Smith.
She said what she saw as unfair competition was threatening businesses like hers. "There are a little more than 1,000 independent bookshops left in the UK. In 2006, there were a little under 1,500."
Brie Rogers Lowery, campaigns director at Change.org, said: "This is an exciting and important impact of the web: building movements of people on issues of the day. It's accepted that people-power made Starbucks think again about tax and it's great to see Frances and Keith driving a campaign on Change.org on one of the biggest issues around."
An Amazon spokesman said that the company "pays all applicable taxes in every jurisdiction that it operates within".
He added: "Amazon EU serves tens of millions of customers and sellers throughout Europe from multiple consumer websites in a number of languages, dispatching products to all 27 countries in the EU. We have a single European Headquarters in Luxembourg, with hundreds of employees to manage this complex operation."
Register for free to continue reading
Registration is a free and easy way to support our truly independent journalism
By registering, you will also enjoy limited access to Premium articles, exclusive newsletters, commenting, and virtual events with our leading journalists
Already have an account? sign in
Register for free to continue reading
Registration is a free and easy way to support our truly independent journalism
By registering, you will also enjoy limited access to Premium articles, exclusive newsletters, commenting, and virtual events with our leading journalists
Already have an account? sign in
Join our new commenting forum
Join thought-provoking conversations, follow other Independent readers and see their replies