Satirical Nazi loo roll manufactured in World War II goes up for auction
'No power on earth can wipe us out', Nazi officer depicted on toilet tissue claims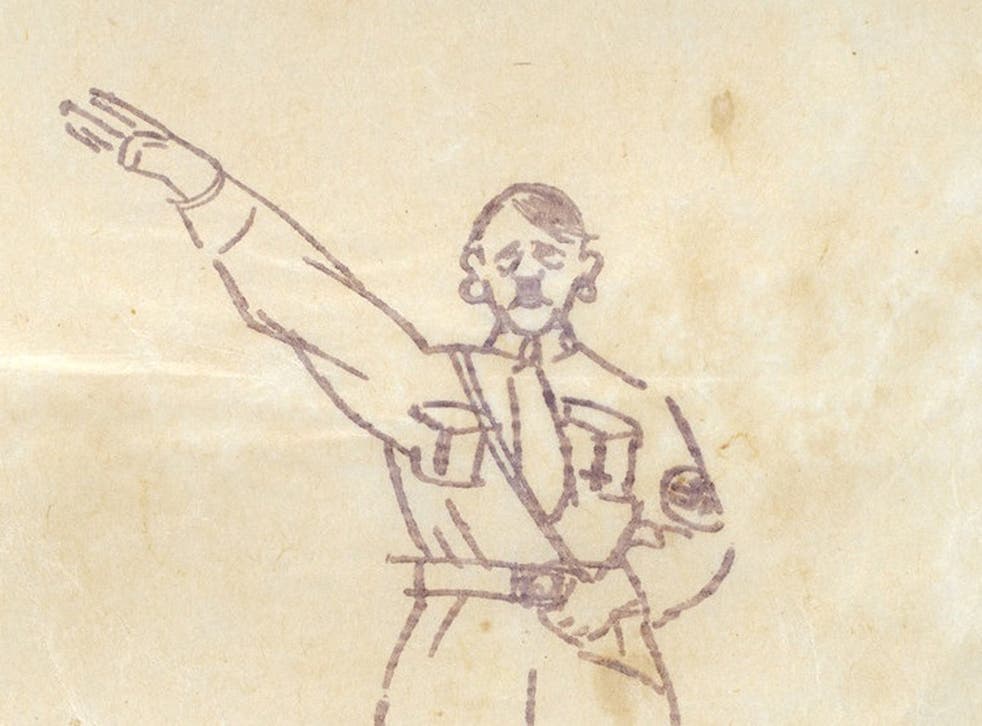 A roll of Nazi-themed comedy toilet paper is due to go up for auction after reportedly being discovered at a country house.
Devised to jibe at Adolf Hitler's regime, it is believed to have survived for at least seven decades after being produced in the early 1940s.
Each sheet of the single-ply roll is imprinted with an image of a Nazi caricature – including a depiction of Hitler performing a Nazi salute, comes with the caption: "Now I'm brownshirt all over".
Accompanied by the phrase "no power on earth can wipe us out", another features a portly general bearing a striking resemblance to Herman Goerring.
The roll is expected to fetch more than £100 when it is sold at Chorley's Cotswolds Country House sale in November alongside works of art and jewellery.
Nazi-themed satirical toilet roll goes under the hammer

Show all 5
While toilet tissue remains an uncommon lot in antique auction halls, it is not the first time toilet paper related to the Third Reich has gone under the hammer.
In 2016 an unopened roll of Edelweiss brand Klosettpapier handed out to Nazi troops was sold at auction in Dublin.
With a guide price of £100, auctioneers at the time noted the roll was in "remarkably unused condition".
Join our new commenting forum
Join thought-provoking conversations, follow other Independent readers and see their replies