Xi Jinping visit to UK: What Britain really thinks of China in 5 charts
Britons don't have any great affection for President Xi's country - but want to do business anyway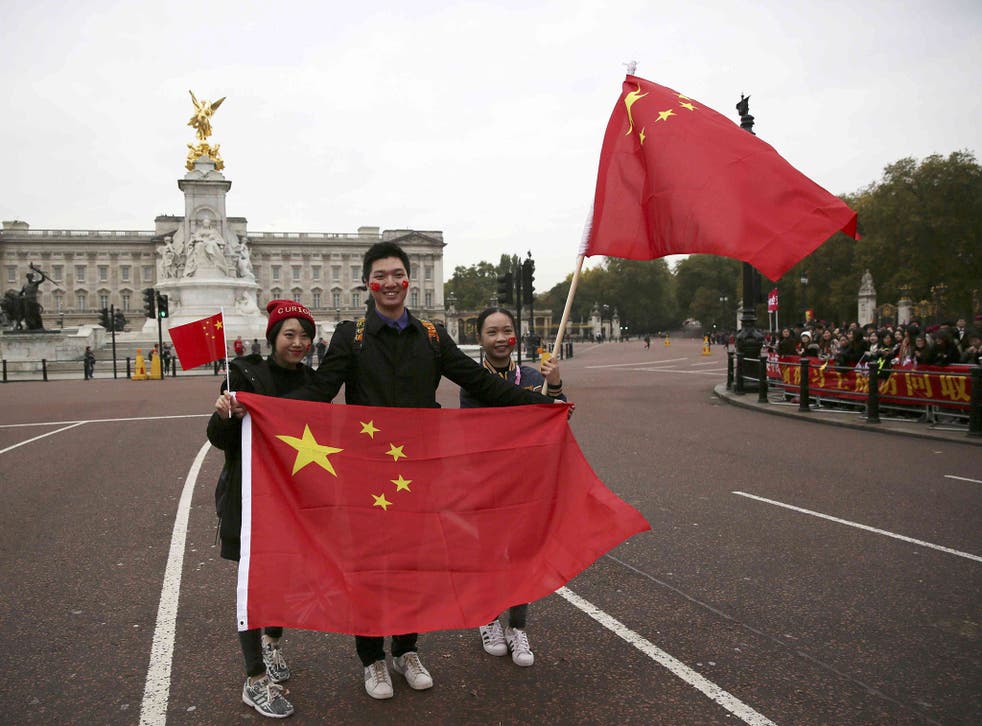 As President Xi Jinping visits the UK this week, much of the focus has been on concerns over China's uncertain economic future and worrying human rights record.
But it seems David Cameron's decision to roll out the deep red carpet has public support, with a new poll suggesting the majority of Britons would welcome stronger business ties with China.
According to YouGov, British people expect China to overtake the rest of Europe as the UK's main trading partner within the next 20 years.
Mr Xi and his wife were set to receive a royal welcome on Horse Guards Parade on Tuesday, at the start of a five-day visit which the Chinese ambassador said would "herald a golden era" for the relationship between the two countries.
Human rights campaigners have called on the Prime Minister to challenge Mr Xi over a crackdown on personal freedoms, the press and the right to assembly in China.
When asked if Britain should seek closer trading ties with China, however, the public in the UK seemed able to overlook these issues. More than 40 per cent preferred better ties, while just 8 per cent said they would like to see the relationship diminished. Around 30 per cent felt it was fine as it is.
Though Britons seem happy to do more trade with China, their opinion of the country itself shows little affection. Asked about their impression of the 12 biggest world economies outside Europe and the US, 55 per cent had a negative view of China.
YouGov's poll suggests that only Turkey, Nigeria, Russia and Saudi Arabia have worse reputations among the British public – and that Britons know relatively little about the extent of Chinese influence over businesses operating in the UK.
Presented with a list of businesses, all of which are Chinese-owned, not a single one was identified as such by the majority of respondents.
Mr Cameron himself has hailed the visit of Mr Xi as an "important moment" for relations with Beijing. The Foreign Secretary, Philip Hammond, said Britain would keep its "eyes wide open" while closer ties were forged.
Join our new commenting forum
Join thought-provoking conversations, follow other Independent readers and see their replies