Yarl's Wood death: Woman, 40, dies of heart attack at controversial immigration centre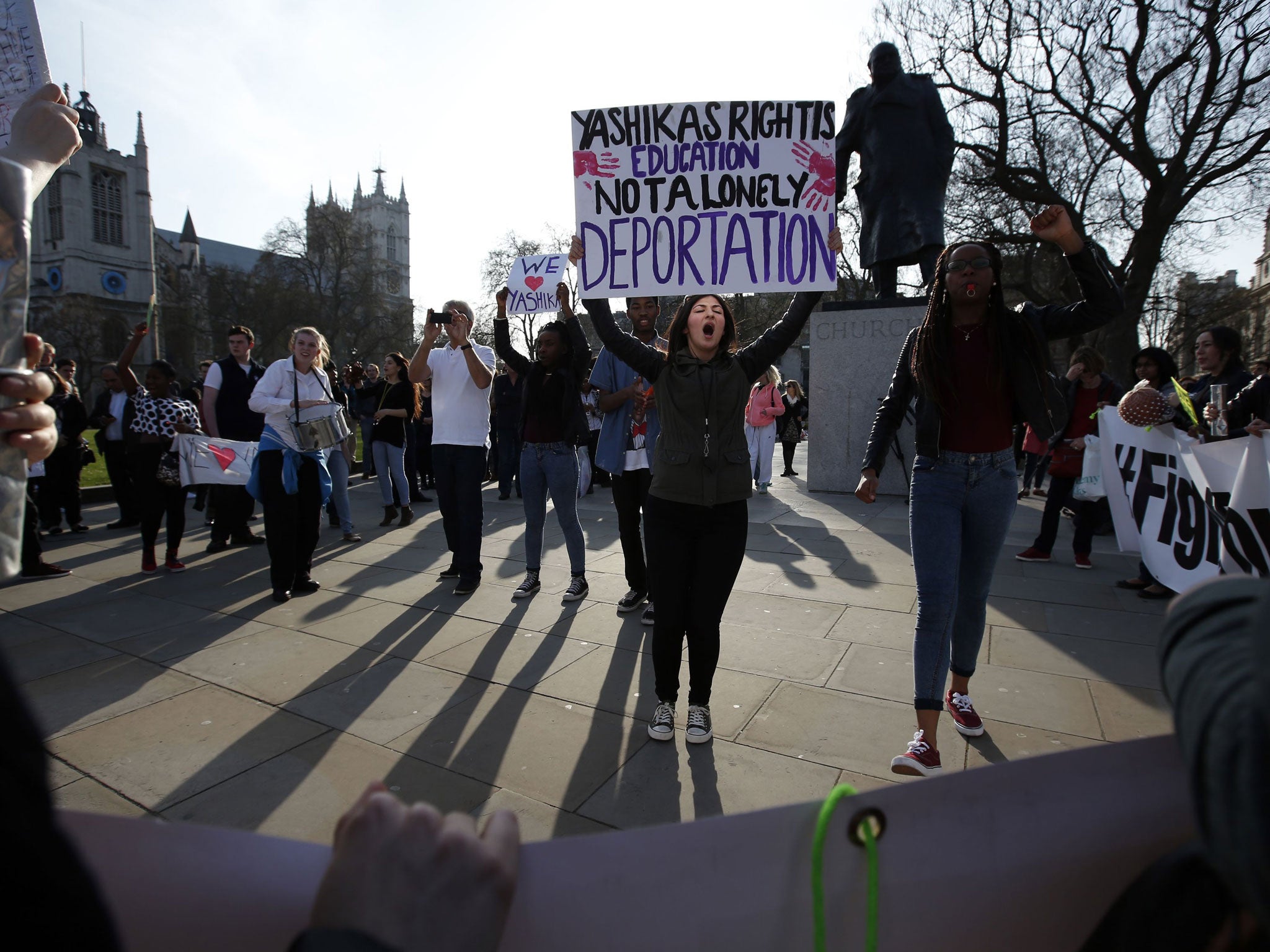 Police were on Sunday investigating the sudden death of a 40-year-old woman at a controversial immigration detention centre where Mauritian A-Level student Yashika Bageerathi is currently awaiting deportation.
The woman detainee died of a cardiac arrest at Yarl's Wood Immigration Removal Centre on Sunday morning. Unconfirmed rumours suggested that she had been offered paracetamol after complaining of chest pain.
Her death – which is said to have left tensions between inmates and staff at the centre in Bedfordshire "sky high" – comes as 19-year-old student Ms Bageerathi continued to be held in the centre after her deportation was delayed.
She had been due to fly out last night, but a spokesperson for her school said that Mauritius Air had refused to take her. Lawyers for the A-Level student will launch a last-ditch bid to prevent her deportation today. Last night she told Channel 4 News she "hated" being held in the centre.
The teenager fled Mauritius with her mother, younger sister and brother in 2012 to escape a relative who had been physically abusing her.
The female detainee's death will put conditions at the UK's largest centre for women facing deportation under renewed scrutiny. Yarl's Wood has been mired in controversy since it opened in 2001, following hunger strikes by detainees, a suicide and riots.
A report by the Children's Commissioner for England in 2009 said children at the centre had been denied urgent medical treatment in the past.
Richard Fuller, Conservative MP for Bedford, where the centre is located, said he would raise the unnamed woman's death with the Home Office on Monday.
A Home Office spokesperson said: "Sadly, we can confirm the death of a female detainee at Yarl's Wood on 30 March.
"It would not be appropriate to comment further as the death is subject to a police investigation.
"The Prisons and Probation Ombudsman has been informed in line with standard procedure."
A spokesperson for East of England Ambulance Trust said: "We were called at 8.17 this morning to reports of a woman who had experienced a cardiac arrest. Paramedics tried to revive her but sadly she died at the scene."
The 400-bed facility, run by private security firm Serco, holds mainly single adult women, as well as adult families and some men.
In October last year, two male staff were fired for having sex with a female detainee, while a third was dismissed for not reporting the incident.
In 2010, 70 women went on hunger strike to protest against their detention and conditions at the centre.
Manuel Bravo, an Angolan national, hanged himself in a stairwell in 2005, after he was detained in the facility along with his 13-year-old son awaiting deportation. The detention of children at the centre was stopped in 2010 following a public campaign.
At the time of going to press, Serco had not responded to requests for a comment.
Join our commenting forum
Join thought-provoking conversations, follow other Independent readers and see their replies