'Slap in the face of desperation': Yarl's Wood women on hunger strike for 'dietary' reasons, claims Home Office
'We feel voiceless, forgotten and ignored. This is a desperate measure due to desperate circumstances'
May Bulman
Social Affairs Correspondent
Thursday 01 March 2018 17:12 Comments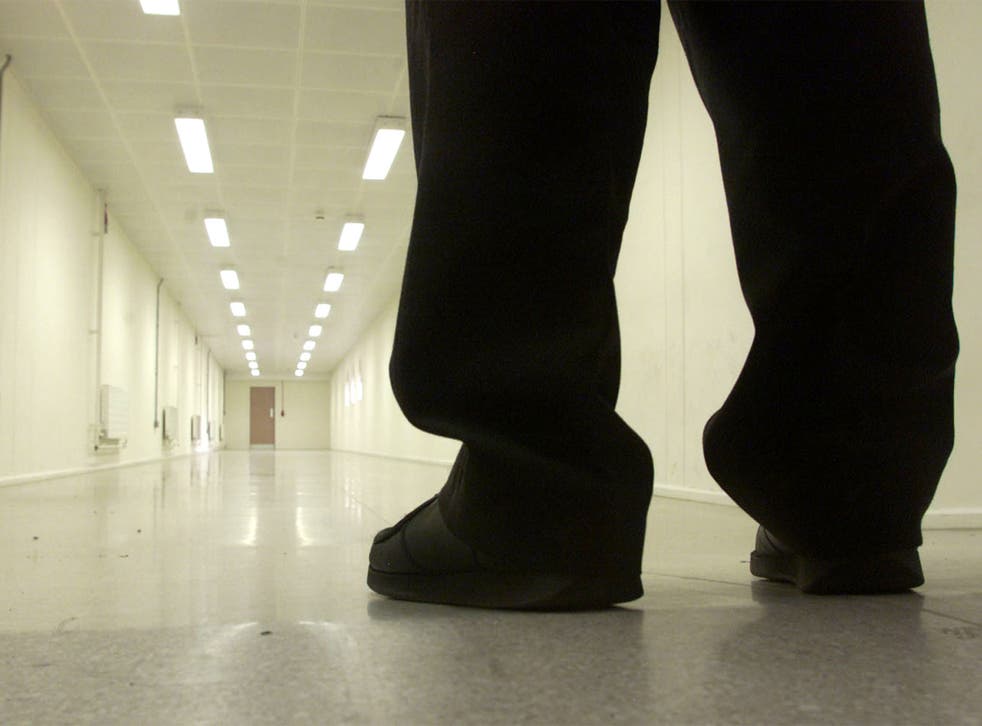 The Home Office has been accused of delivering a "slap in the face" to a group of "desperate" women on hunger strike at the Yarl's Wood Immigration Removal Centre, after it claimed they may not be eating for "dietary or religious reasons".
Around 120 women have been refusing food since last week, in protest over what they told The Independent are "inhumane" conditions at the facility.
They are also calling on the Home Office to end "offensive" practices in their system of detaining people for immigration reasons.
After the matter was raised in the House of Lords earlier this week, Baroness Williams, Minister of State for the Home Office, announced that there may be "dietary and religious reasons" for their decision not to eat.
She had been asked by Liberal Democrat peer Lord Brian Paddick whether she agreed that, in light of the ongoing hunger strike, it was time to introduce a 28-day limit on immigration detention.
"Does the Minister agree that one of the main reasons for the hunger strikes is that people are being detained unfairly, unreasonably and indefinitely?" asked the former Deputy Assistant Commissioner of London's Metropolitan Police.
He added: "Does the Minister agree that it is time to introduce a 28-day limit on immigration detention, except in wholly exceptional circumstances?"
Citing the case of an Algerian woman who 24-years ago came to this country at the age of 11, he said: "It was not until she applied for a passport that she was found to be undocumented and detained at Yarl's Wood. She has been there for three months so far."
Baroness Williams replied that there "may be a multitude of reasons for refusing food and fluid."
UK news in pictures

Show all 50
She said: "They may be in protest against their detention but there may also be dietary and religious reasons."
She added: "It is true; it is not a simple issue. The noble Lord pointed out that detention was not indefinite for the case he outlined. In fact, the lady had been detained for three months.
"Every four months, a detainee is reassessed for immigration and bail. It is fair to say that 92 per cent of people in detention do not stay there for more than four months. The notion that someone might be detained indefinitely simply is not there. The purpose of detention is removal; it is not to detain indefinitely."
Baroness Williams also admitted that the Home Office is "alive" to some of the vulnerable people who might be in detention for sexual abuse.
Detainees responded to the remarks with outrage.
Hundreds protest outside Yarl's Wood detention centre
One of them told The Independent they were taking a "desperate measure" due to "desperate circumstances".
She said: "We are detained indefinitely! and we are refusing food because we are desperate at the treatment we endure by the Home Office, not because of religious beliefs but rather fundamental ethics regarding our rights as human beings.
"We feel voiceless, forgotten and ignored. This is a desperate measure due to desperate circumstances."
Shadow Home Secretary Diane Abbott, who visited the centre last week, told The Independent: "The Government and its contractors Serco and G4S might consider comparing notes before making public statements. On my recent visit I was assured that cultural and religious dietary requirements were catered for.
"Attempts to dismiss this hunger strike is yet another slap in the face to the vulnerable and desperate women facing indefinite detention in Yarls Wood. I met women with British partners and children. As well as asylum seekers, refugees and women who are victims of trafficking. Home Office rules are clear that such women should not be detained."
Lord Paddick, who asked Baroness Williams the question, said of her response: "The minister's refusal to acknowledge the problem and respond constructively shows how far we have yet to go.
"It is outrageous that this country locks people up without giving them any idea how long they are going to be detained for or what their fate will be. When someone came to the UK as a child and has lived here for over 30 years, what possible justification can there be to detain them in this way?"
He said the Liberal Democrats would demand a limit to immigration detention and champion cheaper and more effective alternatives, citing the Swedish model as an example, adding: "Given cross-party support for the issue, I would urge the Government to be proactive rather than wait to be defeated in Parliament."
The ongoing hunger strike has led to one woman collapsing and been taken to the medical unit, while another detainee who was striking has been deported. An emergency demonstration meanwhile took place outside the Home Office earlier this week, with around 500 protesters braving the snowy conditions to attend.
Register for free to continue reading
Registration is a free and easy way to support our truly independent journalism
By registering, you will also enjoy limited access to Premium articles, exclusive newsletters, commenting, and virtual events with our leading journalists
Already have an account? sign in
Join our new commenting forum
Join thought-provoking conversations, follow other Independent readers and see their replies